Photo Coverage: Signature's 'The Visit' Curtain Call
On Saturday June 7th, Signature Theatre (Eric Schaeffer, Artistic Director) presented the East Coast premiere of THE VISIT.  THE VISIT is the final mainstage show in the theatre's Kander & Ebb Celebration, a four-month festival devoted to the works of John Kander & Fred Ebb, the longest song-writing partnership in the history of the American musical theater.
 
THE VISIT stars two-time Tony Award® winners Chita Rivera and George Hearn with Mark Jacoby, and features a book by Terrence McNally, music by John Kander, and lyrics by Fred Ebb, based on the play by Friedrich Dürrenmatt, adapted by Maurice Valency.  The production is choreographed by Ann Reinking and directed by Frank Galati.  THE VISIT will be performed from May 13 through June 22 in Signature's MAX Theatre.
 
One of the great plays of the 20th century, THE VISIT tells the story of Claire Zachanassian (Chita Rivera), who was driven from her hometown in disgrace when she was 17, having been betrayed by her lover, Anton (George Hearn). Several decades and seven husbands later, Zachanassian has become the richest woman in the world, yet her hometown has fallen on hard times. When Zachanassian returns with an offer to save the town, salvation comes with an outrageous price tag.  The musical THE VISIT had its world premiere at the Goodman Theatre in Chicago in October, 2001.
 
The production will also star Mark Jacoby as The Mayor, with Bethe B. Austin (Annie), Leslie Becker (Townsperson), D.B. Bonds (Young Anton), Matthew Deming (Louis Perch), Alan H. Green (Benny), James Harms (Rudi), Michael Hayward-Jones (The Priest), Howard Kaye (Lenny), Doug Kreeger (Evgeny), Mary Ann Lamb (Young Claire), Jerry Lanning (The Doctor), Ryan Lowe (Jacob Chicken), Karen Murphy (Matilda), Brianne Moore (Townsperson), Christy Morton (Townsperson), Brian O'Brien (Kurt), Cristen Paige (Ottilie), Kevin Reed (Karl), Hal Robinson (The Policeman), and Jeremy Webb (The Schoolmaster).
 
THE VISIT features set design by Derek McLane, costume design by Susan Hilferty, lighting design by Howell Binkley, and sound design by Matt Rowe.  Orchestrations are by Michael Gibson with additional orchestrations by Larry Hochman. Musical supervision and vocal and dance arrangements are by David Loud.  The musical conductor is Jon Kalbfleisch.
 
Signature is also currently presenting a rare production of Kander & Ebb's 1968 musical, The Happy Time, featuring George Dvorsky, David Margulies and Michael Minarik, directed by Michael Unger, through June 1 in The ARK Theatre.  From June 4-7, Signature will present six performances of Kander & Ebb Overtures, with graduates from Signature's Overtures Musical Theater Institute performing in a special showcase of Kander & Ebb's most popular songs.  Other events include the Bowen McCauley Dance company dancing Kander & Ebb (June 12 – 15), a free Kander & Ebb film series (June 2 & June 16), The Kander & Ebb Celebration Gala (May 17) and Colored Lights, a special exhibition highlighting Kander & Ebb in Signature's Meade Lobby.  Signature's first mainstage offering of the Celebration was Terrence McNally and Kander & Ebb's 1993 Tony Award®-winning Kiss of the Spider Woman, starring Will Chase, Natascia Diaz and Hunter Foster, directed by Eric Schaeffer in The MAX Theatre.  Karen Akers also performed her critically acclaimed cabaret, "First You Dream: The Songs of Kander & Ebb."
 
Tickets to The Visit are $40 - $69 and are now on sale at Ticketmaster by calling (703) 573-SEAT (7328), or by visiting www.signature-theatre.org.  The Visit is sponsored in part by the National Endowment for the Arts.
Photos by Walter McBride/Retna Ltd.


East Coaast premiere of THE VISIT presented at the Signature Theatre Company in Arlington, Virgina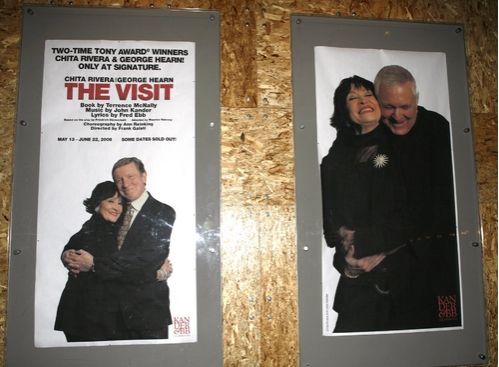 East Coaast premiere of THE VISIT presented at the Signature Theatre Company in Arlington, Virgina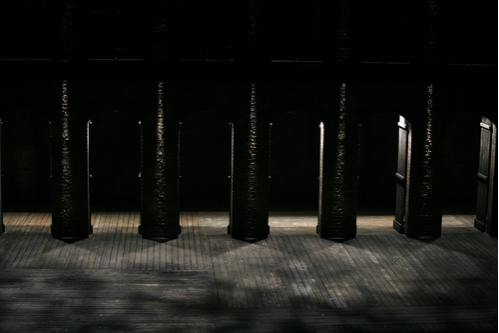 The Visit Stage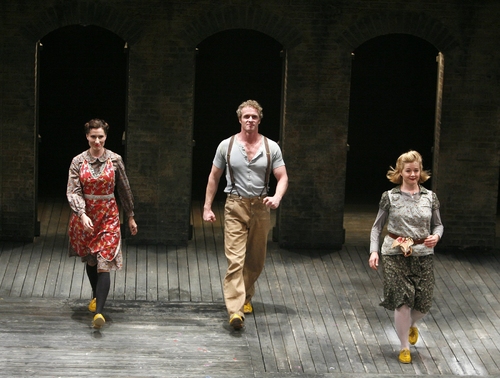 Christy Morton, Brian O'Brien, and Leslie Becker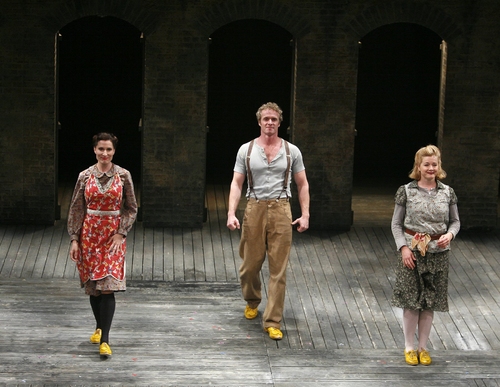 Christy Morton, Brian O'Brien, and Leslie Becker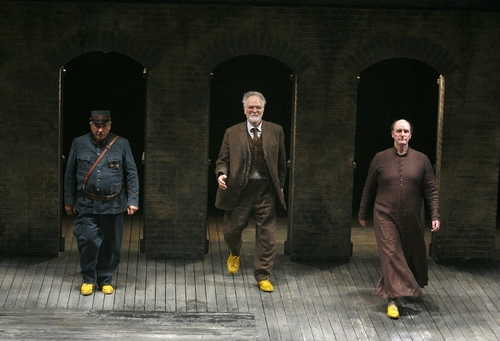 Hal Robinnson, Jerry Lanning, and Michael Hayward-Jones

Hal Robinnson, Jerry Lanning, and Michael Hayward-Jones

Alan H. Green,Ryan Lowe, Jams Harms, Matthew Deming, and Howard Kaye

Alan H. Green,Ryan Lowe, Jams Harms, Matthew Deming, and Howard Kaye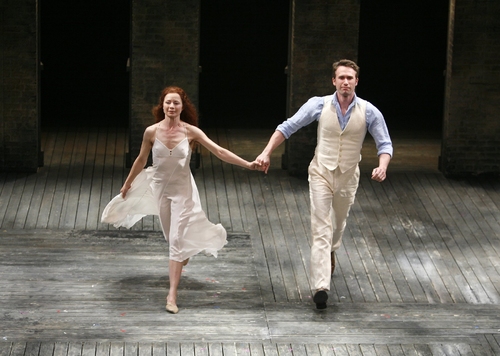 Mary Ann Lamb and B.D. Bonds

Mary Ann Lamb and B.D. Bonds

Brianne Moore and Doug Kreeger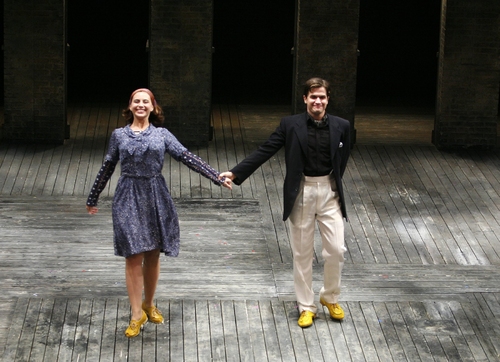 Brianne Moore and Doug Kreeger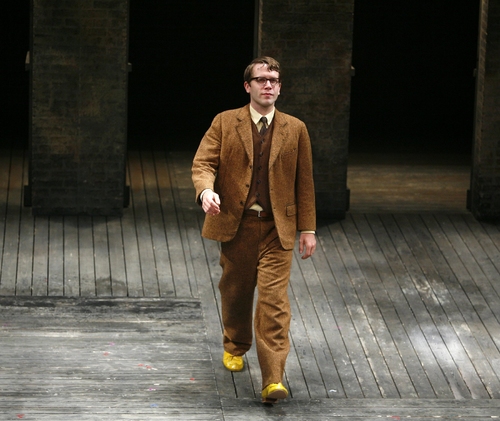 Jeremy Webb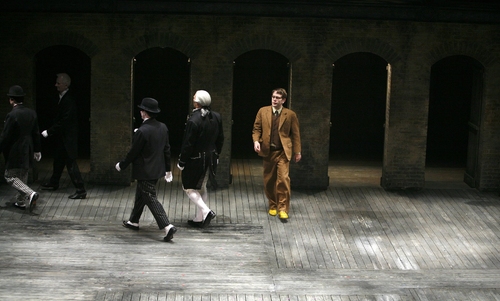 Jeremy Webb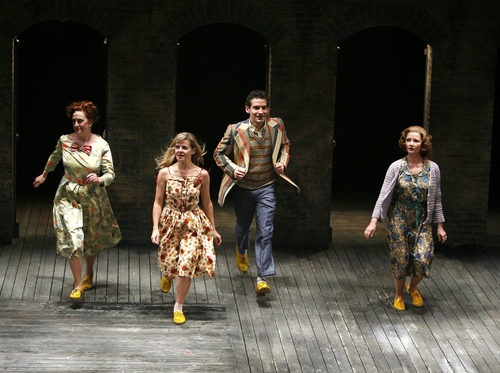 Karen Murphy,Cristen Paige, Kevin Reed, and Bethe B. Austin

Karen Murphy,Cristen Paige, Kevin Reed, and Bethe B. Austin

Mark Jacoby,Chita Rivera, and George Hearn

Mark Jacoby,Chita Rivera, and George Hearn

Mark Jacoby,Chita Rivera, and George Hearn

Mark Jacoby,Chita Rivera, and George Hearn

Mark Jacoby,Chita Rivera, and George Hearn

Mark Jacoby,Chita Rivera, and George Hearn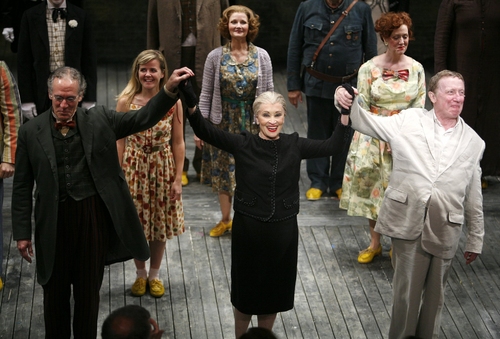 Mark Jacoby,Chita Rivera, and George Hearn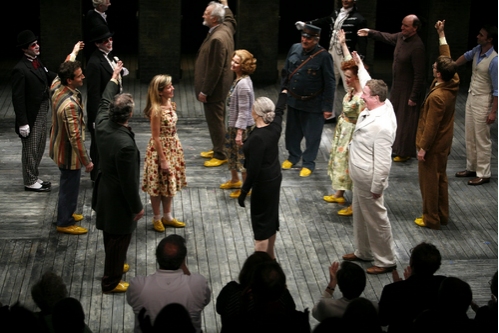 Mark Jacoby,Chita Rivera, and George Hearn