BWW Review: VENUS IN FUR at 4615 Theatre Company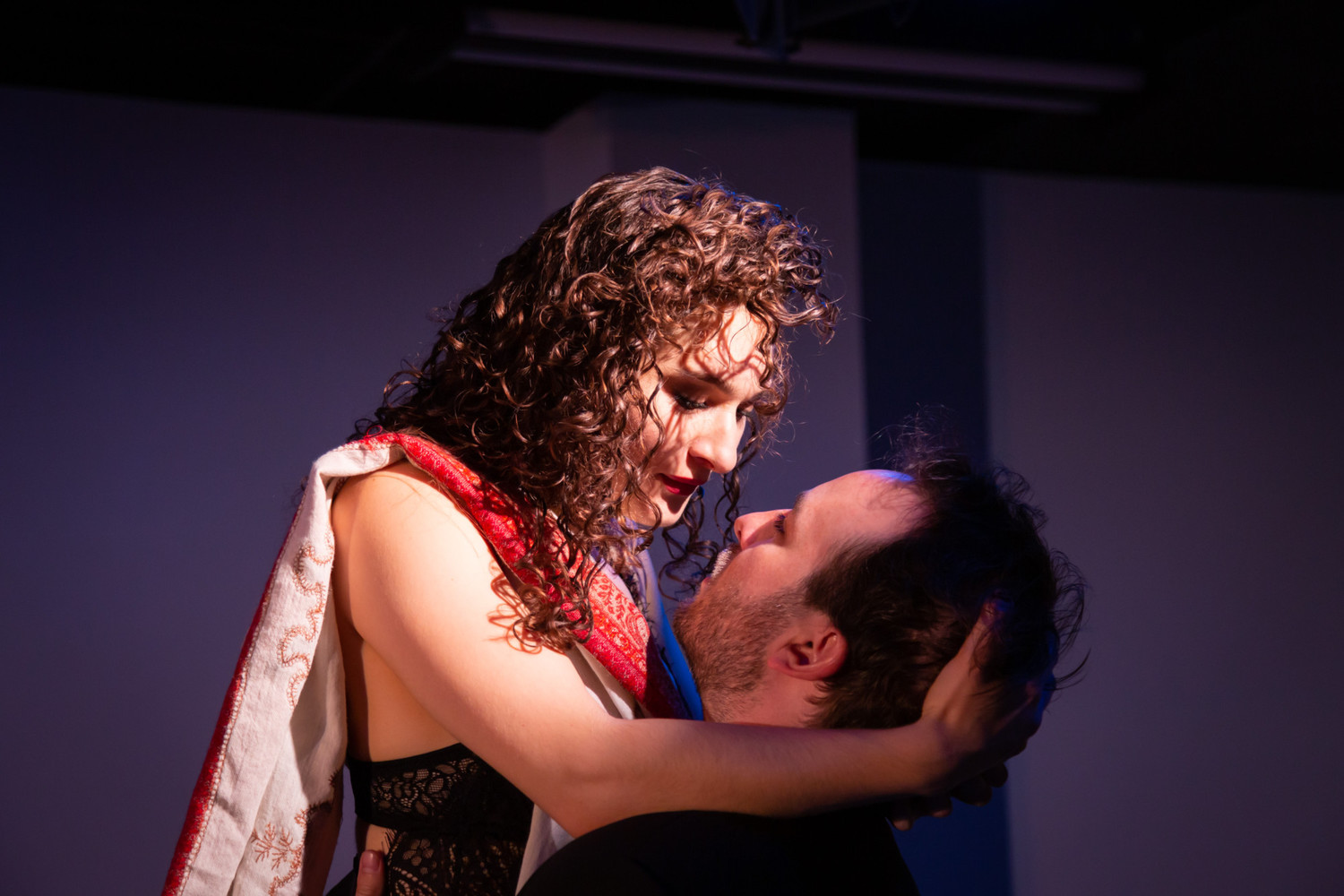 When you enter the room for 4615 Theatre Company's staging of Venus in Fur, it's understandable if you briefly wonder if you perhaps made a wrong turn. The production is held not in a traditional theater setting, but in a small room reminiscent of an empty classroom or office space. Chairs for the audience line the room on either side of the door, facing a desk, a settee, and a coffee maker. The windows are covered with black plastic bags and broken blinds. An insulated pole runs through the middle of the room.
In fact, this small, strange setting is an ingenious way to present this play. Venus in Fur takes place in a rented audition room in lower Manhattan; placing the audience in that room immediately creates that tone, and provides - as Jordan Friend, the artistic director, points out - a sense of voyeurism and hyper-intimacy. And this play is definitely an interaction you want to be a fly on the wall to witness.
David Ives' play is the latest production in 4615 Theatre Company's season, themed "Gods on Earth." The show centers on Thomas Novachek (Scott Ward Abernethy), a playwright struggling to cast the lead of his play, based on the novella by Austrian writer Leopold von Sacher-Masoch, Venus in Furs. Thomas, when we meet him, is complaining over the phone to his fiancee about the women who auditioned earlier that day - their mannerisms, their looks, their voices - and despairing at the idea of finding the right fit for his play's Vanda. As a storm cuts off his call, struggling actress Vanda Jordan (Anna DiGiovanni) rushes into the room, hours late for an audition that her agent apparently had only claimed to book, laden down with a broken umbrella, a heavy bag, and a day of harrowing delays. Despite Thomas' objections and insistence that Vanda isn't a good fit - in large part based on her reading the play as sadomasochistic and dressing accordingly, as well as her lack of experience and familiarity with his work - she manages to convince him to give her a chance to audition. She turns out to be surprisingly good, and far better informed about the show, the source material, and Thomas than she first let on. As the two proceed to run through the play, the lines between their characters and selves begin to blur, leaving Thomas wondering who, exactly, has entered his audition room.
Nathaniel Sharer and Jordan Friend create a brilliant setting, and costume designer Noelle Cremer has produced wonderful pieces. Katie McCreary's lighting design is excellent, and the use of shadows to elongate the more intimate moments between the two actors is sublime. But what really makes this show remarkable are Abernethy and DiGiovanni's performances. Guided by director Stevie Zimmerman and intimacy coordinator Emily Sucher, Abernethy and DiGiovanni take the audience on an emotional ride both as Thomas and Vanda and in character as Severin and Vanda. Their voices and movements paint an intimate and suspenseful power struggle, and their fluid changes from charm to intensity are a perfect portrayal for this show.
Venus in Fur is a vivid and wonderful production that taps into themes of gender norms, sexuality, and power, and it's certainly an experience you'll want to indulge in.
4615 Theatre Company's production of Venus in Fur is playing at the Highwood Theatre in Silver Spring from October 26 through November 17. The show runs for one hour and 45 minutes with no intermission. Seating is extremely limited, but that's part of the charm.
Photo: Scott Ward Abernethy as Thomas and Anna DiGiovanni as Vanda. Credit to Ryan Maxwell Photography.