Photos: Get a First Look at THE PRICE starring David Suchet at Theatre Royal Bath
Production images are today released for the 50th anniversary production of Arthur Miller's riveting drama The Price at Theatre Royal Bath's Main House where it runs until Saturday 25 August, with opening night for press on Wednesday 15 August. Jonathan Church, Artistic Director of Theatre Royal Bath's Summer Season, directs the production starring one of Britain's most celebrated actors, David Suchet, as furniture dealer Gregory Solomon with Olivier Award winning actor Brendan Coyle playing Victor Franz, and television stars Adrian Lukisas Walter Franz and Sara Stewart as Victor's wife, Esther Franz.
The play tells the story of two long-estranged brothers, Victor and Walter Franz, meeting in their former childhood home following the death of their father. When Gregory Solomon, a silver-tongued used furniture dealer, arrives to close a deal he hasn't counted on the brothers being there to confront each other. First seen on Broadway in 1968, The Price was nominated for two Tony Awards including Best Play. It was most recently revived in New York in 2017, starring
Mark Ruffalo
and
Danny DeVito
.
Arthur Miller
's plays include All My Sons, Death of a Salesman, The Crucible, A View from the Bridge, After the Fall, The Price and Finishing the Picture. Other works include Focus, a novel, The Misfits, a screenplay, Timebends, an autobiography and the novella, Homely Girl. He received the Pulitzer Prize for Drama in 1949 for Death of a Salesman.
David Suchet
, well known for playing Hercule Poirot in
Agatha Christie
's Poirot, has credits across film, television and theatre. Theatre highlights include Long Day's Journey Into Night (
Apollo Theatre
), All My Sons (
Apollo Theatre
), as well as The Last Confession (West End,
Chichester Festival Theatre
) and Amadeus (West End, London and Broadway). Film credits include Effie, The Bank Job, Act of God, Foolproof, The In-Laws, Live From Baghdad, Sabotage, Wing Commander, A Perfect Murder and Sunday. Additional television credits include Great Expectations, Richard II, Hidden, Going Postal, Flood, Henry VIII, Victoria & Albert, RKO281, Seesaw and Solomon.
Brendan Coyle
's extensive television credits include
John Bates
in Downton Abbey, for which he was nominated for a BAFTA and an Emmy Award, most recently, the BBC and Netflix series Requiem, and Murdoch Mysteries, Starlings and Blue Murder. He won the Olivier Award for Best Performance in a Supporting Role for his performance in The Weir (Royal Court) and has also appeared in Mojo (
Harold Pinter
), The Late Henry Moss (Almeida) and Buried Child (National Theatre). His film credits include Me Before You and Mary Queen of Scots.
Adrian Lukis
has appeared in several television series, including BBC dramas Collateral, Silk, Silent Witness, Doctors and Spooks. His stage credits include The Seagull (National Theatre), Versailles (
Donmar Warehouse
), Taming of the Shrew (
Royal Shakespeare Company
),Pygmalion (
Theatre Royal Bath
) and Arthur and George and The Winslow Boy at Birmingham Repertory.
Sara Stewart
has appeared on screen in Channel 4's Fresh Meat, the Emmy Award Winning series Sugar Rush, and most recently in BBC dramas Doctor Foster and The Night Manager. Her film credits include Face of an Angel, Philomena, The Best Exotic Marigold Hotel, Sightseers and the latest Transformers film. Her most recent theatre credits include The Cherry Orchard (
Nottingham Playhouse
) andCollective Rage: A Play in Five Betties (Southwark Playhouse).
Jonathan Church
is Artistic Director of the
Theatre Royal Bath
Summer Season, with his 2017 season including productions of Racing Demon, The Lady in the Van, Sand in the Sandwiches and North by Northwest. He was previously Artistic Director for the
Salisbury Playhouse
(1995-99), Birmingham Rep (2001-05) and
Chichester Festival Theatre
(2006-16). His directing credits include acclaimed productions such asSingin' in the Rain (Chichester, West End), The Resistible Rise of Arturo Ui (Chichester, West End) and Taken at Midnight (Chichester, West End). He received a CBE for Services to Theatre in 2015. The 2018 Summer Season at
Theatre Royal Bath
opened in June with Shakespeare at the Tobacco Factory's Henry V followed by An Ideal Husband and the UK premiere of Switzerland directed by
Lucy Bailey
(until 1 September). It will also include a 10th anniversary production of
Yasmina Reza
's God of Carnage directed by
Lindsay Posner
(29 August - 15 September), and
Terence Rattigan
's compelling drama In Praise of Love also directed by
Jonathan Church
(3 October - 2 November).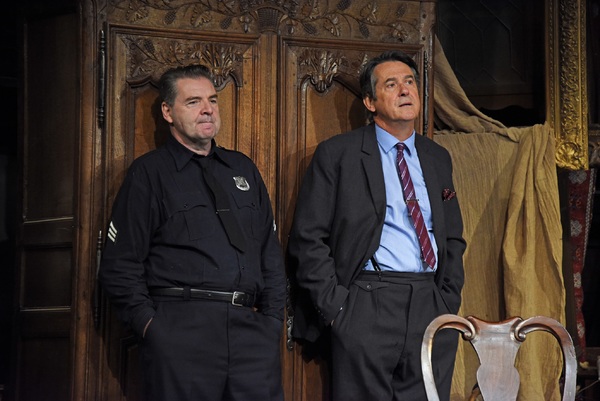 Adrian Lukis and Brendan Coyle

Adrian Lukis and Brendan Coyle

Adrian Lukis and Brendan Coyle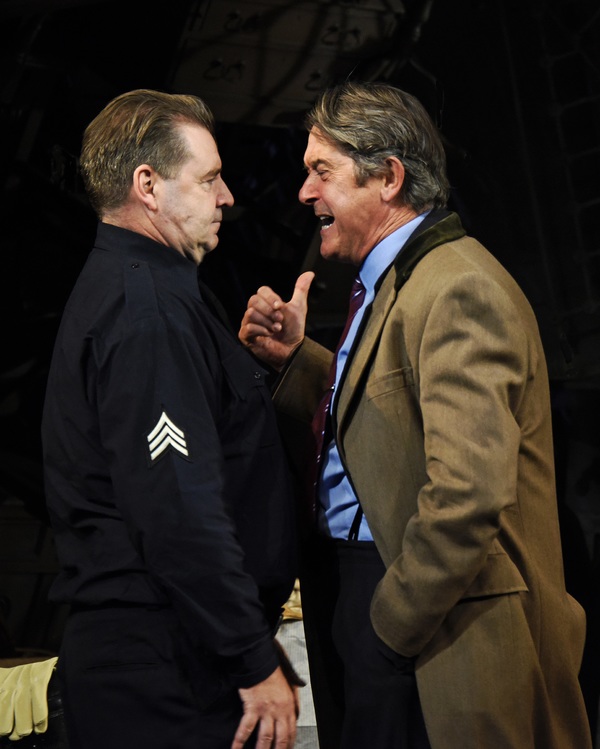 Adrian Lukis and Brendan Coyle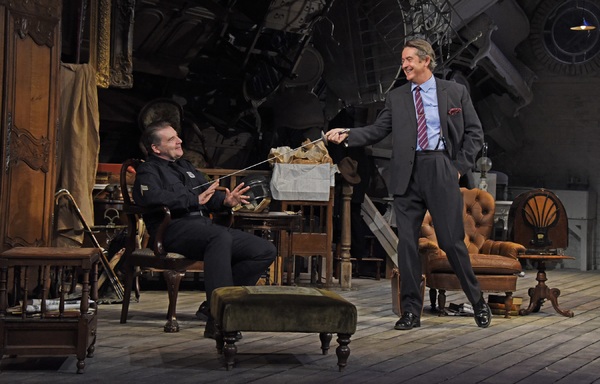 Adrian Lukis and Brendan Coyle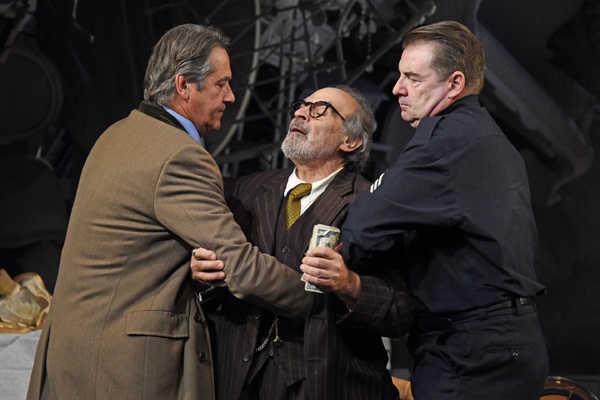 Adrian Lukis, David Suchet, and Brendan Coyle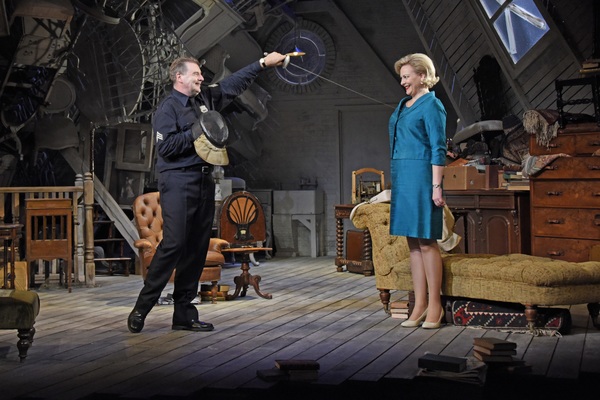 Brendan Coyle and Sara Stewart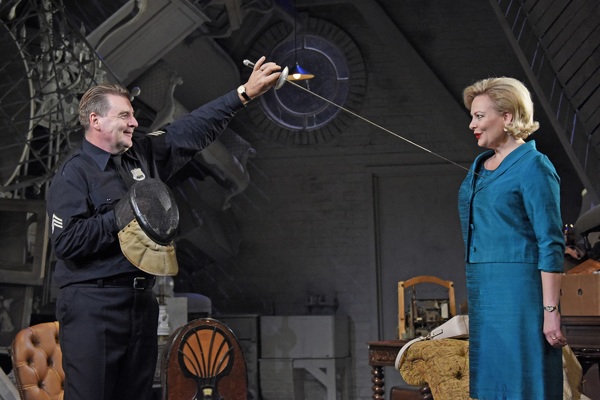 Brendan Coyle and Sara Stewart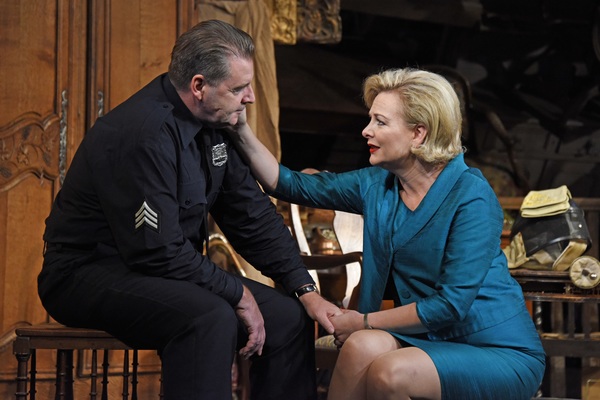 Brendan Coyle and Sara Stewart

Brendan Coyle and Sara Stewart

David Suchet and Brendan Coyle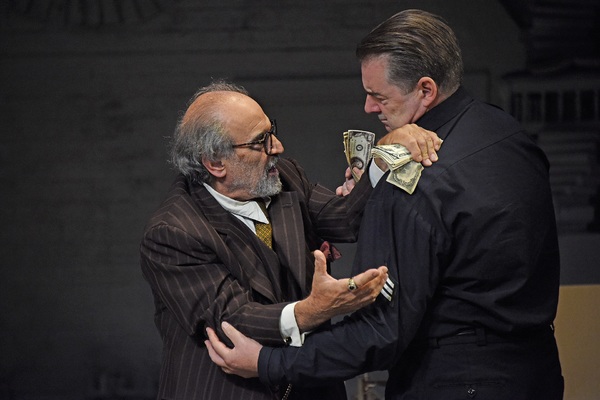 David Suchet and Brendan Coyle

David Suchet and Brendan Coyle

David Suchet and Brendan Coyle

David Suchet and Brendan Coyle