Photo Flash: First Look at THE NIGHT PIRATES at Rose Theatre Kingston
Rose Theatre Kingston and Nick Brooke Productions Ltd present The Night Pirates, adapted from the best-selling children's book by Peter Harris and Deborah Allwright. Miranda Larson directs Charlotte Cooper (Storyteller One), Will Jennings (Storyteller Three), Victoria Lucie (Storyteller Two) and Jack McNeill (Tom). The production opens at Rose Theatre Kingston tonight 8 September, and runs until 16 September. BroadwayWorld has a first look at the cast in action below!
One night, young Tom is awoken by noises outside his house. He peeps out of the window and what should he see but PIRATES... and stranger still - they're GIRL PIRATES stealing the front of his house! Tom joins their adventure across the high seas to an island where some rather lazy and silly grown-up pirates are guarding their treasure. What could possibly happen when the young pirates make a surprise attack on the lazy Captain Patch and his bumbling crew?
This irresistibly charming modern-day classic combines original songs and swashbuckling adventures. Suitable for any budding young pirates up to 6 years old.
Miranda Larson is a writer and director for children's theatre and television. Her live stage work includes Angelina Ballerina the Mousical, Bob the Builder, Teletubbies, Fireman Sam, Ben 10, Power Puff Girls, The Little Princess and Cartoon Network Live: HEROES UNITE. She is also a regular screen writer on TV shows like Fireman Sam, Bob the Builder, Thomas The Tank Engine, CBeebies' Melody and Let's Play.
Charlotte Cooper plays Storyteller One. Her theatre credits include Aliens Love Underpants (UK tour, Dominion Theatre), The Way Back Home and Pigeon Party (UK and international tour), Dinosaur Zoo and Does a Monster Live Next Door (UK tour), Cinderella and Aladdin (The Broadway, Barking) and The Night Before Christmas (Palace Theatre, Southend).
Will Jennings plays Storyteller Three. His theatre credits include, Les Miserables (Queen's Theatre), The Mousetrap (St Martin's Theatre), Shrek The Musical (UK tour), Avenue Q (The Gatehouse) and The 25th Annual Putnam County Spelling Bee (Broadway Theatre, Catford). His television credits include Quacks.
Victoria Lucie plays Storyteller Two. Her theatre credits include, The Importance of Being Earnest, Charley's Aunt, Cider with Rosie, Number 42 and Conclusions (Worcester Rep), The Wind in the Willows, Much Ado About Nothing and Snow White and the Seven Dwarfs (Groundlings Theatre), Murder on the Nile (Palace Theatre, Paignton) and Insensible (Middle Weight Theatre/Edinburgh Fringe). Film credits include Dartmoor Killing.
Jack McNeill plays Tom. His previous credits include The Hired Man (Union Theatre), Brass (City Varieties), West Side Story (Victoria Warehouse) and The Homosexual Necrophilia Duck Opera (Natural History Museum).
Visit www.rosetheatrekingston.org for tickets and more information.
Photo Credit: Camilla Greenwell


THE NIGHT PIRATES

THE NIGHT PIRATES

Jack McNeill (Tom), Charlotte Cooper (Storyteller 1) and Will Jennings (Storyteller 3)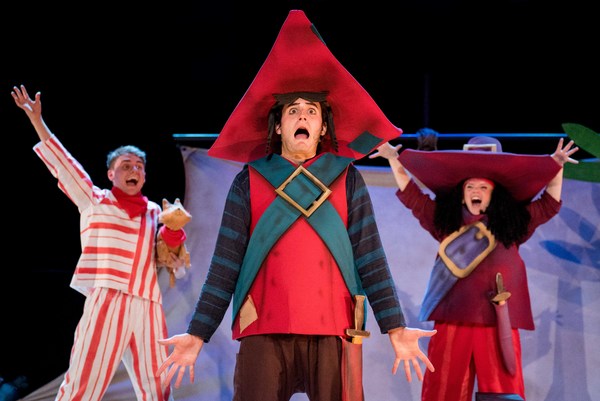 Jack McNeill (Tom), Will Jennings (Storyteller 3) and Charlotte Cooper (Storyteller 1)

Jack McNeill (Tom)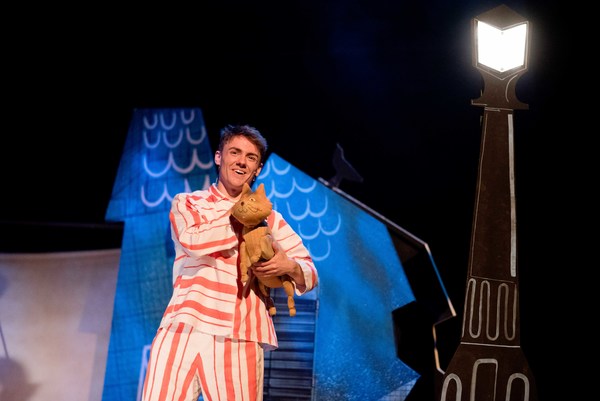 Jack McNeill (Tom)

Victoria Lucie (Storyteller 2), Jack McNeill (Tom) and Charlotte Cooper (Storyteller 1)

Victoria Lucie (Storyteller 2)

Will Jennings (Storyteller 3), Victoria Lucie (Storyteller 2), Jack McNeill (Tom) and Charlotte Cooper (Storyteller 1)

Will Jennings (Storyteller 3)