LIVER BIRDSONG to Premiere in Liverpool
A special musical to commemorate the 75th anniversary of The Blitz will be premiered in Liverpool this Autumn.
Liver Birdsong: The Liverpool Blitz Musical by Tony Bradley and Rebecca Myers, is given its debut at the city's Epstein Theatre in November to remember The Blitz, when Liverpool was bombarded by the German Luftwaffe during World War II.
Liver Birdsong: The Liverpool Blitz Musical will run from Tuesday 29 November to Saturday 3 December. Tickets go on sale on Friday 11 March.
Join the Liver birds - Maggs, Carla, Daisy Mae and Lil from Kirkby Munitions Factory - as they battle not only the Nazis but also their own threats, fears and jealousies. Will they overcome their troubles and find hope?
The musical is set on the night of 28/29 November 1940, in the early phase of the Liverpool Blitz. The events of that night were, later, described by Winston Churchill as "the worst single (civilian) incident of the war". It involved a direct hit by a parachute bomb on Durning Road Air Raid Shelter near Edge Lane which killed 180 people.
The show is produced by Birdsong Live Productions CIC, who are father and daughter team Tony Bradley and Rebecca Myers - their first joint venture into professional musical theatre. This heart-warming musical is packed with 18 brand new songs, with an all-professional company of actors and a live band.
The production is entirely a work of fiction, however it is based on the facts of that night and the first-hand experiences of women - much like the four Liver birds in the show - from one of Britain's largest wartime munitions factories.
Liver Birdsong: The Liverpool Blitz Musical combines broad comedy, poignant tragedy and the musical styles of 1940, into a compelling mix that will have the audience roaring with laughter and reaching for their hankies.
Tony Bradley is a university lecturer in social enterprise, innovation and entrepreneurship at Liverpool Hope Business School, and has also had a lifelong involvement in media, theatre, music and the arts. He was Development Director of Forward Vision Communications, a multi-media TV production company, for 10 years and later a producer/director with Sky. Music and the arts is in Tony's lifeblood - he started as a boy chorister at Liverpool Anglican Cathedral; ran his own theatre company in Essex during the 1980s; and has written/produced for TV and stage. Liver Birdsong: The Liverpool Blitz Musical is Tony's first full musical theatre book and lyrics.
Rebecca Myers graduated from the University of Hull in Music & Drama in 2012. She now specialises in music composition and music therapy. Liver Birdsong: The Liverpool Blitz Musical is Rebecca's first full musical composition.
Co-writer/producer Tony Bradley commented: "Audiences will learn the story of our four Liver birds through drama, song, music and dance, showing the courageous and indomitable spirit of Liverpool people. Sadly these stories have faded and have largely been forgotten about on Merseyside. It reflects part of the untold story of Liverpool and its people - this is why Rebecca and I wanted to tell this really important, poignant story.
"As a Scouser myself, born and bred in Toxteth, I heard stories about the War when I was a youngster in the 1960s. And now Rebecca feels it's time for her generation to also hear these lost stories and learn about the hundreds of lives who were affected by paying the ultimate price. Some Liver Birds fly, others fall, but everyone has a song to sing. We will remember them together."
The Full cast and creative team will be announced soon.
To book tickets call 0844 888 4411, visit www.epsteinliverpool.co.uk or book in person at the theatre box office which is open 2pm to 6pm from Monday to Thursday, or 12pm to 6pm on Friday and Saturday.
Facebook: /Liverbirdsong
Twitter: @LiverBirdsong
LISTING INFORMATION
LIVER BIRDSONG
Tuesday 29 November - 7.30pm
Wednesday 30 November - 2.30pm / 7.30pm
Thursday 1 December - 2.30pm / 7.30pm
Friday 2 December - 7.30pm
Saturday 3 December - 2.30pm / 7.30pm
TICKET INFORMATION
Tickets from £15.00 - £24.00*
Opening night all seats £18.00. Midweek Mats all seats £15.00
Group Rates available
Book tickets by calling 0844 888 4411
Book tickets online at www.epsteinliverpool.co.uk
Book in person at the theatre box office (open 2pm-6pm Monday-Thursday / 12pm-6pm Friday-Saturday)
*plus 50p restoration levy per booking
More Hot Stories For You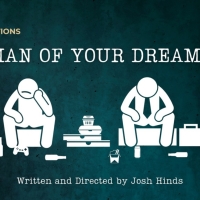 Etcetera Theatre to Present MAN OF YOUR DREAMS in December

November 28, 2022

Man of Your Dreams is coming to Etcetera Theatre 1 - 10 December. George has had a tough week. The job he loves, the job he has dedicated his twenties to, has let him go. Unemployed and listless, he winds up at Hamish's flat, his best and oldest friend.
---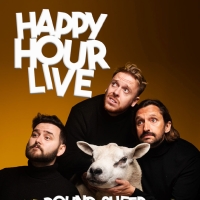 Extra Dates Added to JaackMaate's HAPPY HOUR PODCAST UK Tour

November 28, 2022

Due to popular demand, the team behind the award-winning, smash hit Spotify podcast JaackMaate's Happy Hour, are adding extra dates to their first live UK tour.
---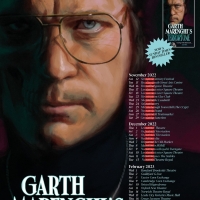 Garth Marenghi's TERRORTOME Book Tour Extends

November 28, 2022

Garth Marenghi, the cult comedy character created by Matthew Holness, announces a 21-date extension across the UK, starting in February 2023, in support of his now Sunday Times Bestselling book 'TerrorTome'.  
---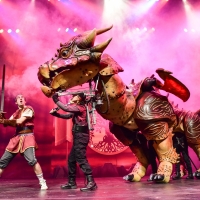 Birmingham Rep Announces Additional Productions For 2023

November 28, 2022

Birmingham Rep has announced additional productions for their 2023 season - tickets are on priority sale now and go on general sale at 12pm on Thu 1 Dec.
---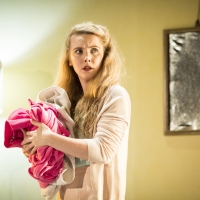 Dawn Butler MP and Rachna Sundaram Join National Youth Theatre Board Of Trustees

November 28, 2022

National Youth Theatre will welcome Dawn Butler MP and Accenture's Rachna Sundaram to the charity's Board of Trustees. 
---