Photo Flash: NEXT TO NORMAL in Toronto
On July 18, the Next To Normal tour pulled into Toronto, where it will play through July 30. Alice Ripley, who received the 2009 Tony Award for Best Actress in a Musical for her performance in the Pulitzer Prize and Tony Award-winning Next to Normal, reprises her acclaimed performance in the musical's 36-week multi-city North American tour.
Next to Normal also features Asa Somers (Dan), Curt Hansen (Gabe), Emma Hunton (Natalie), Jeremy Kushnier (Dr. Madden/Dr. Fine) and Preston Sadleir (Henry).
Below, we bring you photo coverage of Next To Normal onstage in Toronto!
Winner of the 2010 Pulitzer Prize for Drama and three 2009 Tony Awards, Next to Normal features music by Tom Kitt, book and lyrics by Brian Yorkey, musical staging by Sergio Trujillo, and direction by Michael Greif. The creative team also includes Mark Wendland (set design), Jeff Mahshie (costume design), Kevin Adams (lighting design), and Brian Ronan (sound design). Musical direction is by Bryan Perri, orchestrations are by Michael Starobin and Tom Kitt, and vocal arrangements by AnnMarie Milazzo.
In 2009, Next to Normal was chosen as "one of the year's ten best" by The New York Times, The Washington Post, The Los Angeles Times, Time Out New York, New York Daily News, The Bergen Record, and NY1 - more than any other musical from that season.
Next to Normal has had a surprising and highly unlikely route to Broadway. The musical originally opened at Off-Broadway's Second Stage Theatre on February 13, 2008. The producer, David Stone, who had been guiding the musical since 2005, took the unexpected step of bringing the show to Washington D.C.'s Arena Stage where it was significantly reworked, and then back to New York and to Broadway, where it opened to rave reviews on April 15, 2009. This unusual trajectory from a New York Off-Broadway premiere to an out-of-town regional theatre engagement and then back to New York is unprecedented.
Ben Brantley of The New York Times calls Next to Normal "a brave, breathtaking musical. A work of muscular grace and power. It is something much more than a feel-good musical; it is a feel-everything musical." Peter Travers of Rolling Stone raves, "Rock is alive and rolling like thunder in Next to Normal. It is the best musical of the season by a mile. Next time you think the Broadway musical is dead, head off to Next to Normal. It'll pin you to your seat." And Peter Marks of The Washington Post calls it "a moving, blisteringly honest, and inordinately powerful new musical. It is stocked with beautiful songs that get to the heart of the story - and simply get to the heart. Next to Normal strikes a blow for the American musical's future each night."
Next to Normal is produced by David Stone, James L. Nederlander, Barbara Whitman, Patrick Catullo, and Second Stage Theatre. For more information about Next to Normal, visit www.nexttonormal.com.
All photos by Racheal McCaig Photography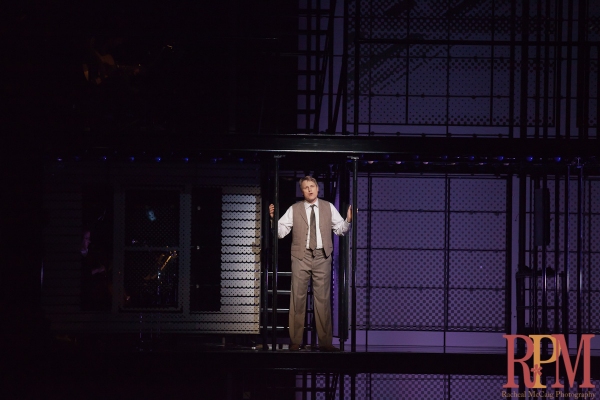 Asa Somers

Asa Somers, Alice Ripley, Curt Hansen and Emma Hunton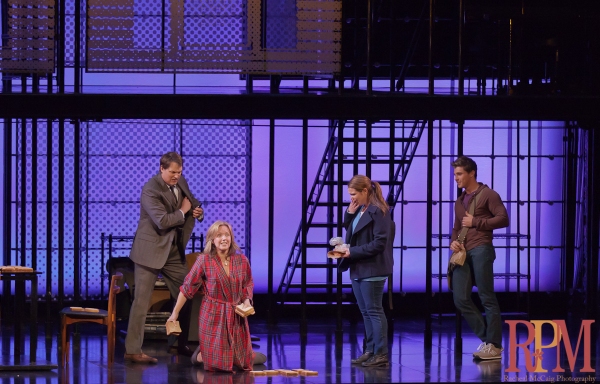 Asa Somers, Alice Ripley, Emma Hunton and Curt Hansen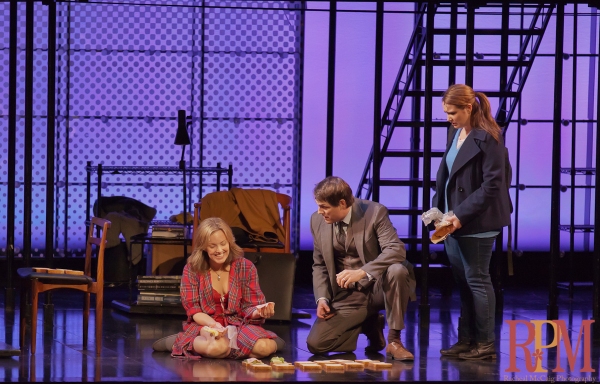 Alice Ripley, Asa Somers and Emma Hunton

Alice Ripley and Jeremy Kushnier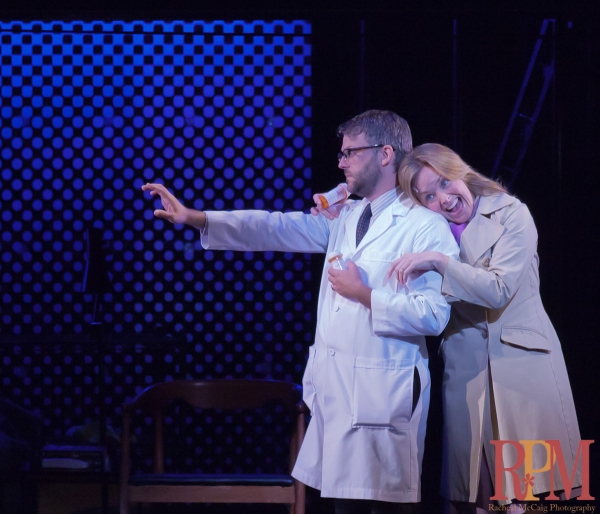 Jeremy Kushnier and Alice Ripley

The Cast of Nexxt to Normal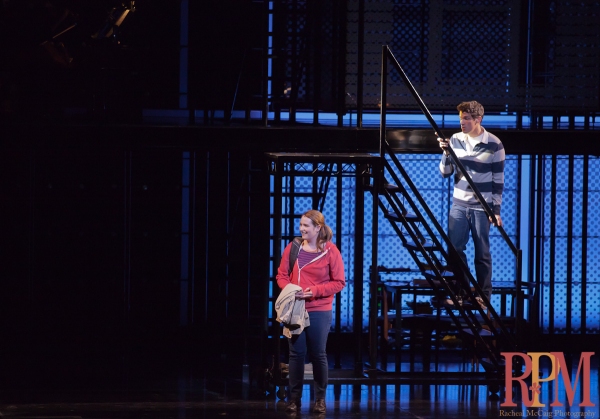 Emma Hunton and Preston Sadleir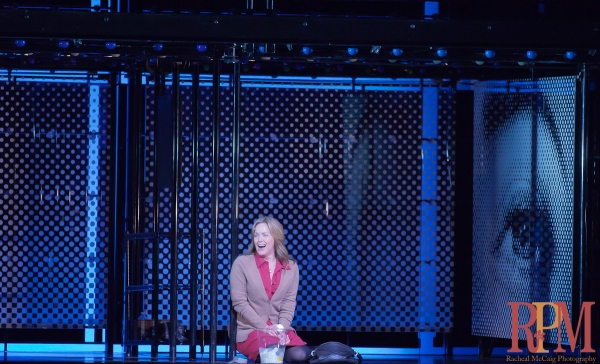 Alice Ripley

Curt Hansen, Alice Ripley and Asa Somers

Jeremy Kushnier celebrates his birthday in Toronto at the Next to Normal Opening Night Party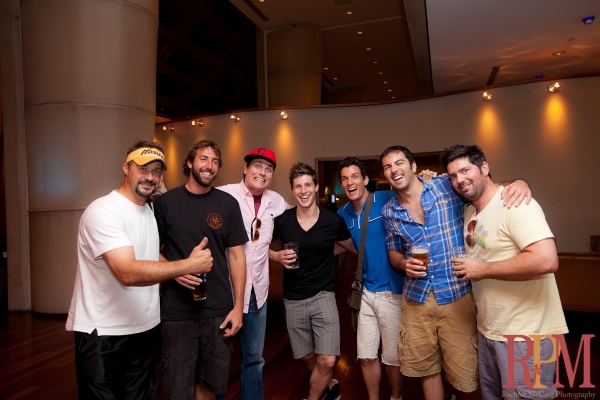 Members of the Cast of Next to Normal celebrate Opening Night in Toronto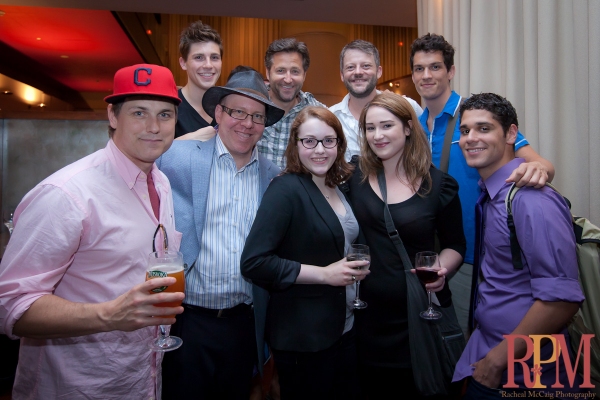 BACK L-R: Curt Hansen, Jason Watson, Jeremy Kushnier, Preston Sadleir FRONT L-R: Asa Somers, Aubrey Dan, Caitlin Kinnunen, Emma Hunton, Perry Sherman