Photo Coverage: Bye, Bye, Baby - JERSEY BOYS Closes in Toronto
After a successful two year run (a record-breaker at the Toronto Centre for the Arts) the Dancap helmed Toronto Production of the Tony-Award Winning Musical JERSEY BOYS said Bye, Bye, Baby for the last time this Sunday, August 22nd, 2010.
The show was embraced by the city of Toronto, with many fans going again and again to see this spectacular cast.  As producer Aubrey Dan said: "We owe a huge thanks to the City of Toronto. (It) embraced Jersey Boys from the start and it was thrilling to see audiences celebrate this incredible story and timeless music."
The closing was marked with a performance that began with a standing ovation and had amazing energy that continued throughout the entire show.  It ended with so much sustained applause that the four leads (Jeff Madden, Michael Lomenda, Daniel Robert Sullivan and Quinn VanAntwerp) had to come back out for one last bow. 
BWW brings you pictures from the very special evening, and says a heartfelt farewell to this wonderful cast and crew!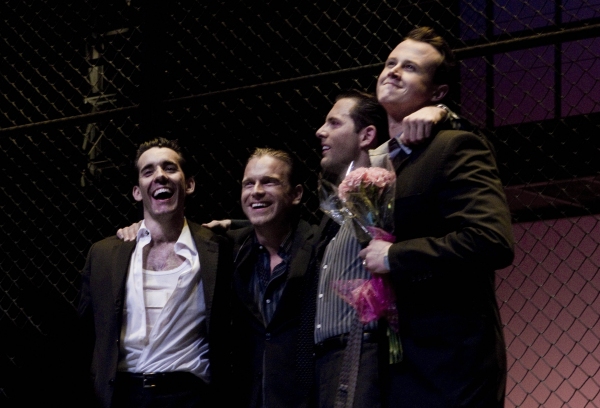 Jeff Madden, Daniel Robert Sullivan, Michael Lomenda and Quinn VanAntwerp

Aubrey Dan and Marla Dan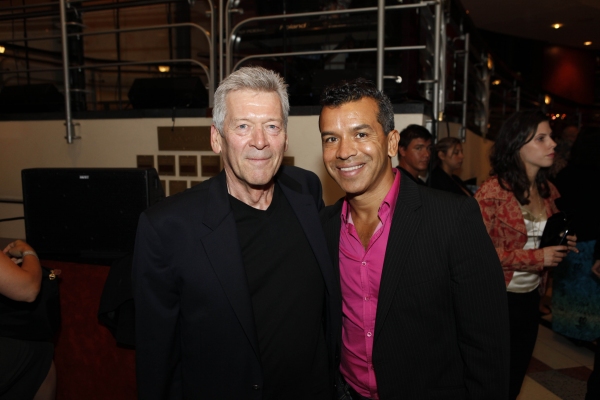 Peter Lamb and Sergio Trujillo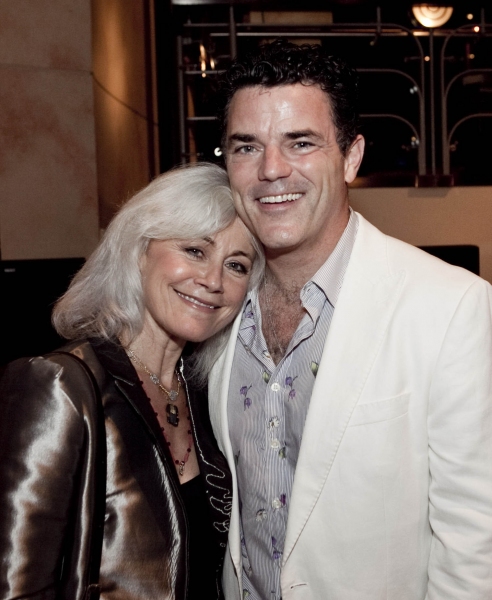 Louise Pitre and Joe W. Matheson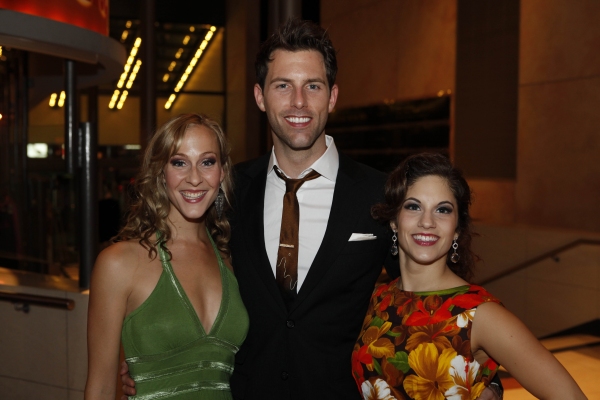 Elodie Gillett, Michael Lomenda and Alison Smyth