Ensemble Made In Canada Presents its MOSA QUE Project On Tour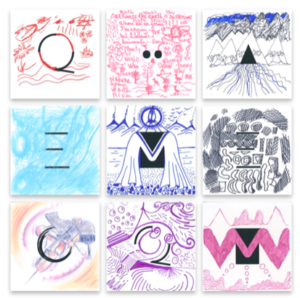 Ensemble Made in Canada (EMIC), fast becoming Canada's premiere piano quartet, continues to crisscross the country this winter with their Mosa que Project, featuring 14 new works by 14 Canadian composers, inspired by regions across Canada. Commissioned by the Ensemble, esteemed composers from a wide variety of musical genres classical, jazz, singer-songwriter, electronic, and First Nations traditions have created a unique musical quilt, representing the many layers of Canada's multi-faceted society and artistic culture, with the aim of celebrating the diversity and richness of Canada through the eyes and ears of its people. First heard in select cities in Ontario, Canada's east coast, and in Iqaluit this past fall, the Mosa que Project will be performed in concert this January through March in cities including Saskatoon, Winnipeg, Snow Lake, Montreal, Quebec City, Whitehorse, Calgary, and several more, reaching all 10 Canadian provinces and three territories before January 2020. (See complete tour information below.) Recently featured on CBC's The Sunday Edition with Michael Enright, Ensemble Made In Canada is violinist Elissa Lee, violist Sharon Wei, cellist Rachel Mercer, and pianist Angela Park all of whom are also forging outstanding individual music careers. Ludwig van Toronto called Ensemble Made in Canada's debut recording favourite chamber music delivered on a beautifully polished silver platter with the works by Mozart and Brahms revealing new layers of beauty with each listen.
Involving and engaging audiences along every stop of the Mosa que Project tour across the country, Ensemble Made in Canada is creating a uniquely interactive visual mosa que with its Mosa que Maker. At each concert, audiences are invited to create their own visual representation inspired by their individual musical experience. Drawing tools and a small card on which they can doodle, draw and colour are provided at each Mosa que performance. Cards are then scanned, tagged, and uploaded to the Ensemble's website. As the tour progresses, the visual mosa que grows in complexity, diversity, and beauty. It acts as a dynamic visual representation of the tour, and of the country, connecting music, art, and communities across Canada. Online, anyone can generate a new random selection of images or curate a new Mosa que by applying filters by region, year, colour and other filters, or moving around tiles to create a new combination, which can then be posted to Instagram.
Access the Mosa que Maker here
The Mosa que Project was created by 14 exceptional, award-winning Canadian composers, each of whom has written a new work for piano quartet inspired by a particular province, territory or region. Each work is approximately 4-minutes in length to create a 60-minute musical suite. For select interviews with the composers and musical excerpts, please see the Ensemble's YouTube channel.
The composers and their corresponding works and regions are:
David Braid - Great Bear River Blues (Northwest Territories)
Julie Doiron - Blessed (New Brunswick)
Vivian Fung - Shifting Landscapes (Alberta)
Kevin Lau - Race to the Midnight Sun (Yukon Territory)
Richard Mascall - Petroglyphs (Ontario)
William Rowson - Short Variations on Waves (Nova Scotia)
Sarah Slean - Johnny Pippy of Pouch Cove, on a Bicycle at Dawn (Newfoundland)
Barbara Croall - Nbiidaasamishkaamin/We Come Paddling Here
(Gichigami-ziibi miinawaa Nayanno-nibiimaang Gichigamiin / St. Lawrence Seaway and Great Lakes))
Andrew Downing Red River Fantasy (Manitoba)
Nicolas Gilbert - Il ts (Quebec)
Nicole Liz e - Bessborough Hotel (Saskatchewan)
Samy Moussa - Orpheus in Nunavut (Nunavut)
Darren Sigesmund - Kensington Ceilidh (Prince Edward Island)
Ana Sokolovi - Splendor Sine Occasu (British Columbia)
---
MOSA QUE PROJECT WINTER TOUR
Sunday, Jan 27 3pm Regina Musical Club Regina, SK
Tuesday, Jan 29 7:30 pm Brandon University Brandon, MB
Thursday, Jan 31 7:30 pm Gustin House Saskatoon, SK
Saturday, Feb 2 7:30 pm Virtuosi Concerts Winnipeg, MB
Monday, Feb 4 7:30 pm Ravna House Concerts Snow Lake, MB
Wednesday, Feb 6 6:30 pm Norway House Concerts Norway House, MB
Saturday, Feb 23 1pm 5 at the First Hamilton, ON
Sunday, Feb 24 3pm Les Amis Concerts Cobourg, ON
Monday, Feb 25 9 30 pm MNM Festival Montreal, QC
Tuesday, Feb 26 8:00 pm Concerts de Westminster Quebec City, QC
Saturday, Mar 2 8:00 pm Whitehorse Concerts Whitehorse, YT
Tuesday, Mar 5 12:15 pm University of Lethbridge Lethbridge, AB
Thursday, Mar 7 7:30 pm New Works Calgary Calgary, AB
Sunday, Mar 10 4:00 pm Burman University Lacombe, AB
Saturday, Mar 16 7:30 pm Almonte in Concert Almonte, ON
Awarded the CBC Galaxie Stars Award from the Banff Centre for the Arts and featured in Chatelaine Magazine's 80th anniversary issue as Women to Watch, Ensemble Made in Canada is leading the next generation of classical musicians. The members of the group, all of whom were born in and trained in Canada, have been forging outstanding individual careers and bring together a wealth of musical experience. Violinist Elissa Lee, cellist Rachel Mercer, pianist Angela Park, and violist Sharon Wei have appeared at such prestigious festivals as Marlboro, Ravinia, Orford, Verbier, Prussia Cove, Pablo Casals, and Evian. EMIC has performed for Music Toronto, Winnipeg Virtuosi, Montreal Pro Musica, SUNY New Paltz, Stratford Music Festival, Ottawa Chamberfest, the Kitchener-Waterloo Chamber Music Society, among many others. The ensemble's recordings to date include works by Mozart and Brahms, and Chamber Music by John Burge for the Centrediscs label. Ensemble-in-Residence at Western University in London since 2014, EMIC has given master classes, coachings, and lectures at universities across Canada and in the United States. Ensemble Made in Canada is grateful for support from FACTOR, the Canada Council for the Arts and the Ontario Arts Council.