BWW Review: Unique Ensemble Makes TAKE ME OUT TO THE IMPROV Ridiculously Fun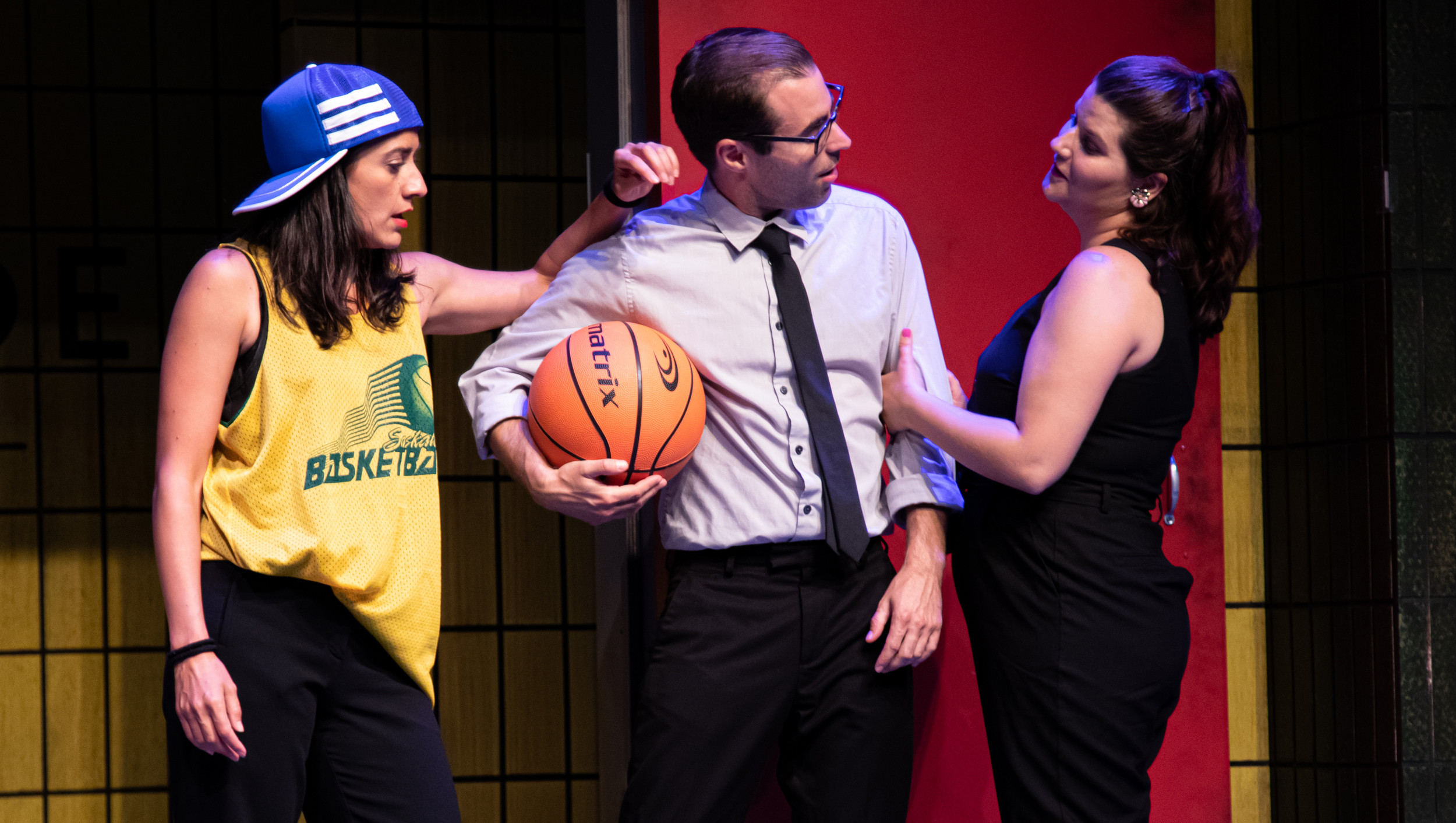 The Second City's TAKE ME OUT TO THE IMPROV is a punchy collection of improv and sketch comedy that explores local politics, family dynamics, and dating and love - which is a lot more than the sports-themed title suggests. The Toronto Touring Company features Andy Assaf, Matt Folliott, Nicole Passmore, Christian Smith, Jillian Welsh, and in her final show before moving to the Mainstage, Clare McConnell.
Directed by Connor Thompson and Nigel Downer with stage management by Sam Polito, the 90-minute show stands as a testament to the adaptability of The Second City's performers. While there's a wide sampling of sketches to break up the improv scenes, it's in those moments of on-the-fly riffing and storytelling that shows how talented the cast is. The ensemble's performances of one-minute musicals, with themes prompted by the audience, alongside musical director Mark Bond were especially strong - even with themes like cell phones, the relationship between a bounty hunter and the bounty hunted, and Utah.
One reoccurring bit features Passmore as the Conservative candidate for Whitby, playing the role with a heavy-handed seriousness while reading an audience member's text messages as her press conference notes. Another sketch gets the audience involved in the collection of phrases, utilized by Assaf, Passmore and McConnell hysterically in their portrayal of old-fashioned gangsters. The bit is wacky, for the most part, but in the rare moments where a phrase matches up with the storyline the performers really run with it.
Of course, it wouldn't be a true Second City show without a healthy dose of sketches, all garnering laughter and many making audience members feel the "oh-my-god-I-do-that" kind of cringe. As a couple trying to cross the border to the US, Smith plays the awkward husband perfectly and Welsh is his patient wife. There's a great mix of physical and verbal comedy, and the dynamic between Smith's nervous citizen and Assaf's imposing border agent sells the entire bit, right up to the last moment of the sketch.
Beyond the finale of the show, which is a rousing rendition of a beloved sports anthem that draws on the night's improvised bits, the additional set of improv and sketch comedy is well worth sticking around for. Each actor brings their own personality and abilities to the stage, and it's the sincerity of their performances that really sells their characters and actions.
With a constant rotation of source material, this ensemble shows that they can take any scenario and take it to the funniest possible place with no preparation - something that isn't easy to do, but they make it look like a breeze.
---
TAKE ME OUT TO THE IMPROV runs through October 28 at The Second City's Toronto Mainstage Theatre, 51 Mercer Street, Toronto, ON.
For more information or to buy tickets, visit https://www.secondcity.com/shows/toronto/take-me-out-to-the-improv/
Photo credit: Paul Aioshi
Related Articles View More Toronto

Stories

Shows