BWW Review: New Home, Same COME FROM AWAY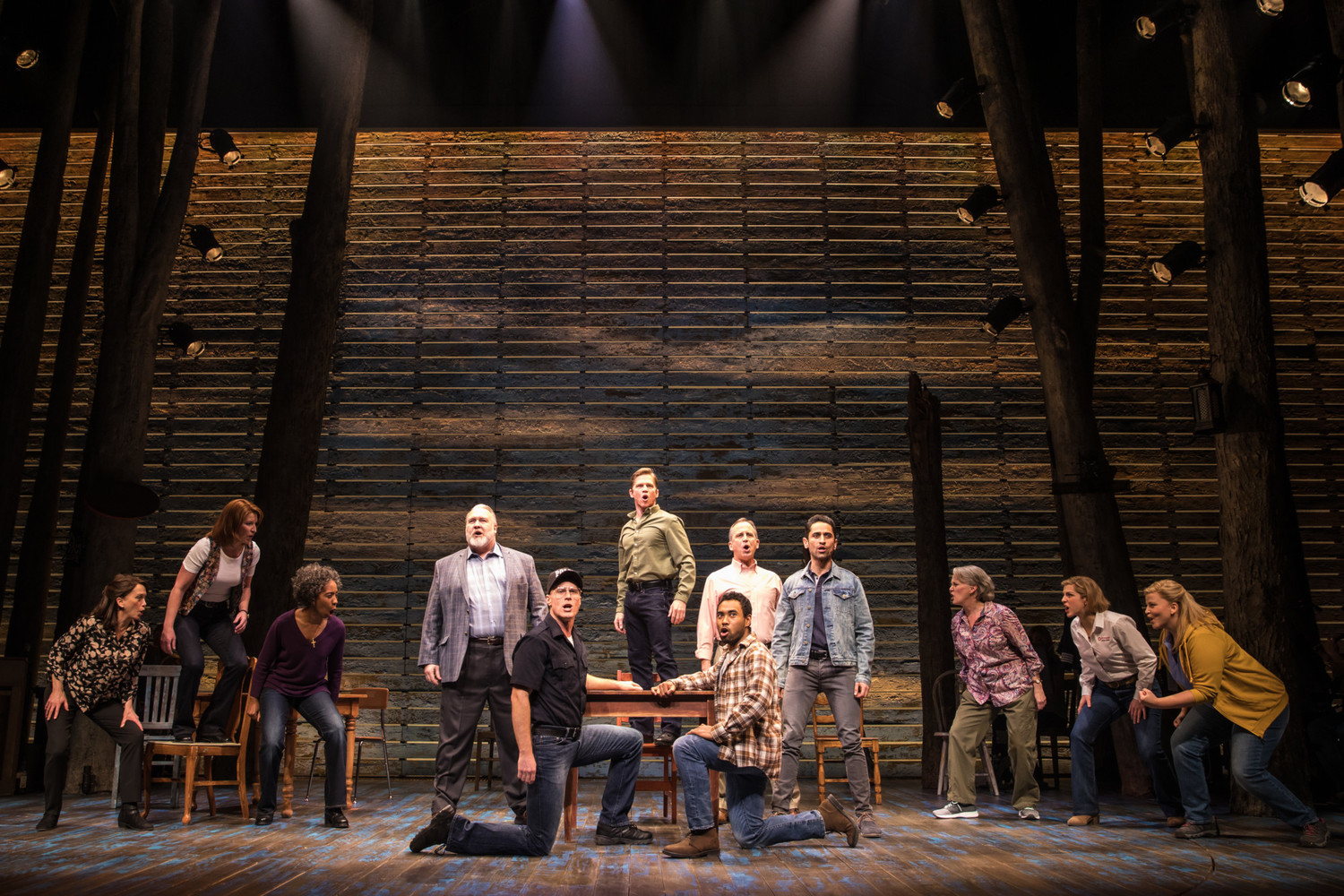 The grandeur of the historic Elgin Theatre hasn't overwhelmed COME FROM AWAY. Mirvish's production of the smash-hit Canadian musical has officially moved from the Royal Alexandra Theatre to the Elgin Theatre, making space for the Canadian premiere of Dear Evan Hansen which opens at the Royal Alex in March.
As part of the COME FROM AWAY transformation, there have been some structural changes to the Elgin that give the impression of a smaller space. Walls covered in wallpaper have been erected at the back of the orchestra level, boxing in the theatre and making it feel cozier than it once was.
But does the new space affect the show? Yes and no. It felt like there was more physical space for laughter. It could be that it's taking longer for laughs to reach the performers on stage. The sound also seemed different in this space. This is my fifth time seeing the show (first in the Elgin), but there were a few lines I was hearing for the very first time - especially in group scenes where multiple people are speaking over each other.
There were fears that the move from a quaint theatre to such a large space would have a negative impact on the energy of the intimate show. I'm happy to report that COME FROM AWAY is settling into its new home very comfortably.
The show is still a masterpiece - and remains one of the best-directed pieces of theatre I've seen. It takes off and grabs onto you until the very end.
Our Canadian ensemble is also something to be proud of. With productions of the musical on Broadway, in London's West End, Melbourne, and now touring across North America - our Toronto cast is still rock solid, giving exceptional performances night after night.
If you still haven't seen COME FROM AWAY, I implore you to check it out. There's something for everyone in this remarkable true story of Canadian kindness.
For a more in-depth review of the show and this cast, check out my February 18, 2018 review here.
---
COME FROM AWAY is running through June 30, 2019 at the Elgin Theatre, 189 Yonge Street, Toronto, ON.
For more information and to buy tickets, visit mirvish.com/shows/come-from-away
Main photo: The cast of COME FROM AWAY - Canadian Company, Photo by Matthew Murphy, 2018.
Related Articles View More Toronto

Stories

Shows