BWW REVIEW: Artful Direction And Strong Performances Are Andrew Lloyd Webber's Challenging ASPECTS OF LOVE's Saving Grace
Wednesday 28th November 2018, 7:30pm, Hayes Theatre
ASPECTS OF LOVE, Andrew Lloyd Webber (Book & Music), Don Black (lyrics) and Charles Hart's (lyrics) 1980's story of various types of relationships is given the intimate small stage treatment at Hayes Theatre in Andrew J. Bevis' (Director) new production. The intimate staging of the complex and convoluted love story suits the sung-through musical as age differences, ambitions and unconventional views on love play out.
Based on David Garnett's novella, originally published in 1955, ASPECTS OF LOVE follows the 34-year-old Alex's (Jonathan Hickey) reflections on his most significant relationships and how they influenced his understand of love. Revolving around the arts worlds of actors and artists, ASPECTS OF LOVE is presented as one long flashback to the 17-year-old Alex's first encounter with the up and coming actress Rose (Caitlin Berry), a much more confident and worldly woman of 25 with whom he has become obsessed. Whilst making use of their equally free schedules while he waits for his army call up and she 'rests' between shows. He thinks its love but the interruption of Alex's 50+ uncle George, in who's country home the pair have settled in to, uninvited, leads to the suspicion that Rose saw the opportunity as a fling to occupy herself and save herself going hungry whilst out of work as she flirts overtly with the older painter and poet. Over the 17 years of the story the trio's lives are intertwined as Rose has settled in with George, accepting and even sharing his ongoing affair with his Italian lover, sculptor Giulietta (Stefanie Jones) and eventually taking her own lover, Hugo (Matthew Manahan) after she and George wed and have a child, Jenny (shared between Gemma Keighran and Charlee Kwinter for the 13 year old and Ava Carmont as the 15 year old). ASPECTS OF LOVE is more than a love triangle, it is a tangled mess of extreme age differences, sapphic romance, extramarital affairs, fast flings and unreturned affection.
Whilst original productions tried to compete with big block buster effects and fanfare Bevis' staging is artfully simple and suits the convoluted story. With a common thread of the ghost of George's first wife Delia, an actress, watching over the 'love' stories that unfold, the entire work is contained within a dilapidated theatre. Steven Smith's set design comprises a damaged proscenium arch stage and elements of a traditional theatre. The normally deep Hayes Theatre stage is kept relatively shallow to accommodate 14-piece orchestra, conducted by Musical Director Geoffrey Castles, tucked away behind the set. Painted scrims transform the locations from the vista of Pyrenees from George's house in Pau, abstract art for George's flat in Paris and a view of Venetian terraces for Giulietta's studio. Gliding set pieces of French windows, benches and clothes racks are complemented by an economic use of additional furnishings which work with John Rayment's lighting design to allow quick artfully choreographed scene changes or split scenes.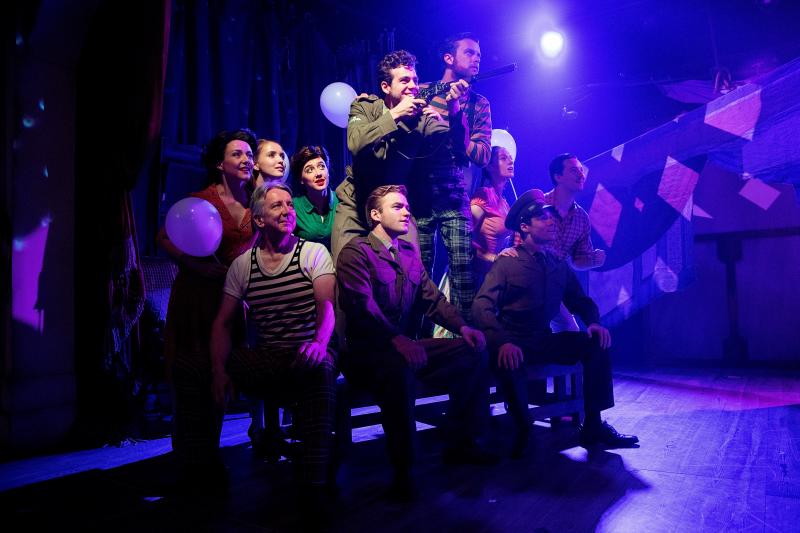 The performances are strong from the leading ladies. Berry gives Rose a maturity and also an element of underlying cunning as whilst she convinces the men in her world that she loves them, the thought that she's a calculating climber attaching herself to whoever will give her what she wants, money, status or sex, is never far from the surface. Berry's vocals are strong and clear and handle Black and Hart's somewhat absurd lyrics well, holding them back from the ridiculousness that they could be taken to. Tim Chappel's costume design for Rose allows Berry to grow enough to be relatively convincing as a 25-year-old becoming a 42 year old by the end of Alex's memory.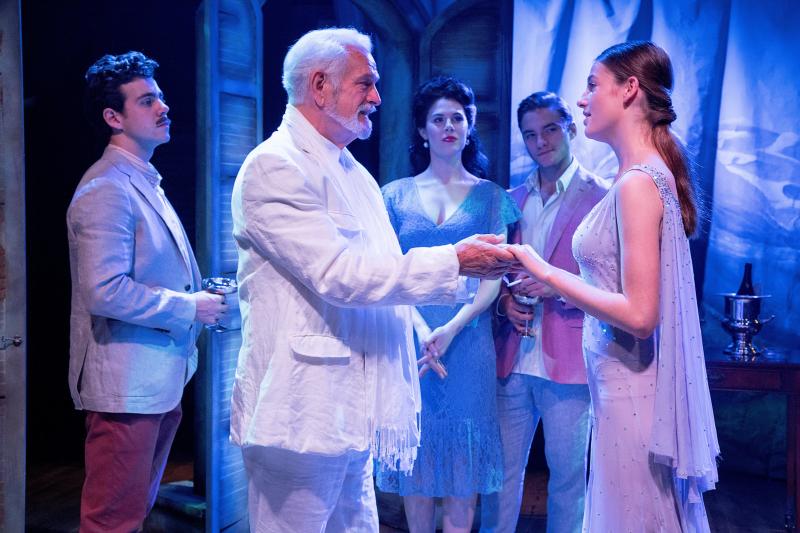 Stefanie Jones' expression of Giulietta is wonderful as she captures the essence of the artist who seems somewhat jaded by love having lost her husband within days of their marriage. As with Berry, Jones has strong clear vocals with an element a delicious playfulness. Jones gives Giulietta a more relaxed view to romance than Rose, ensuring that its clear that she knows that whilst she may have fond regard and even a love for George, she never expects it, or her other romances, to be more than intermittent affairs, seemingly scared off the prospect of attaching herself to someone permanently again. Jones ensures that Giulietta is expressed as an astute young woman, sizing up the love triangle from the outside and settling the emotions of the people she encounters with an ease before bedding them with a free-thinking open-mindedness.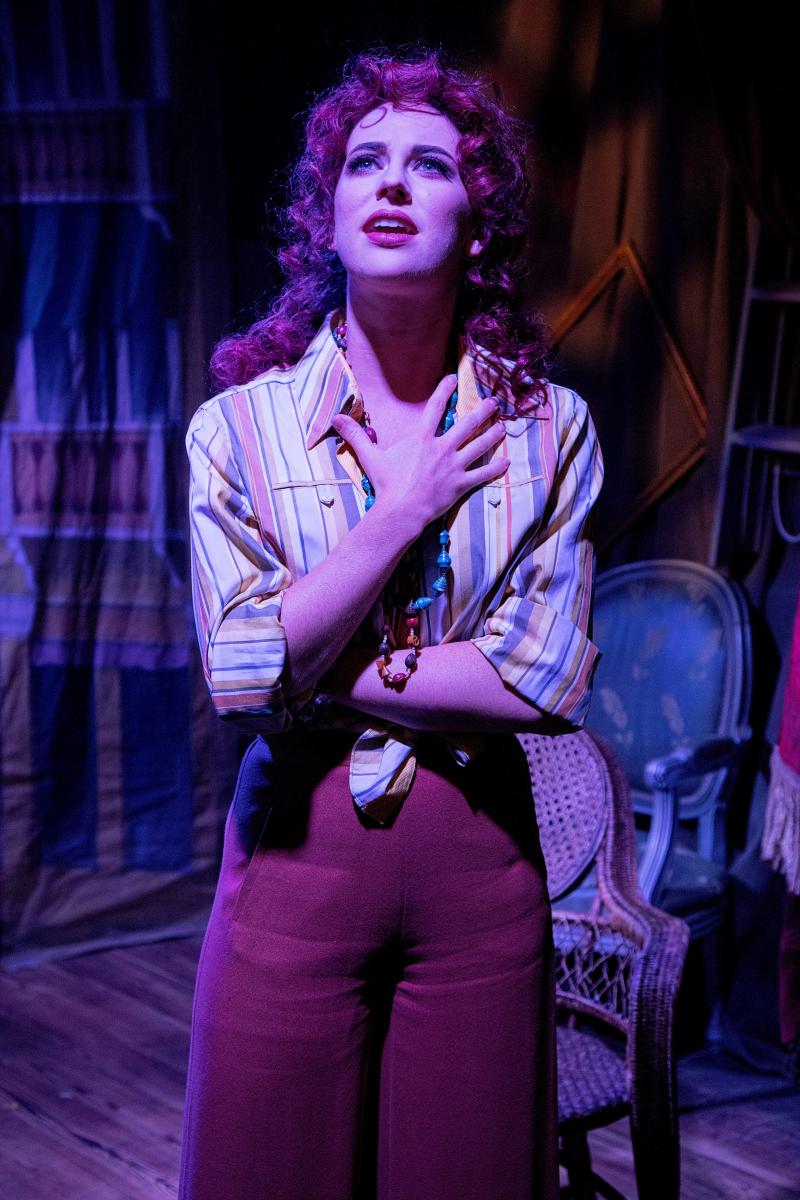 As the aging George, Grant Smith gives the role a wonderful gravitas whilst exuding a captivating appeal to make it convincing that both Rose and Giulietta would fall for the man more than double their age and Alex would ultimately forgive his uncle for stealing his lover. His controlled baritone lends a wonderful contrast to the lighter tones of the core characters and his Other Pleasures is wonderfully measured and considered as the older man has found something to love purely in the form of his daughter.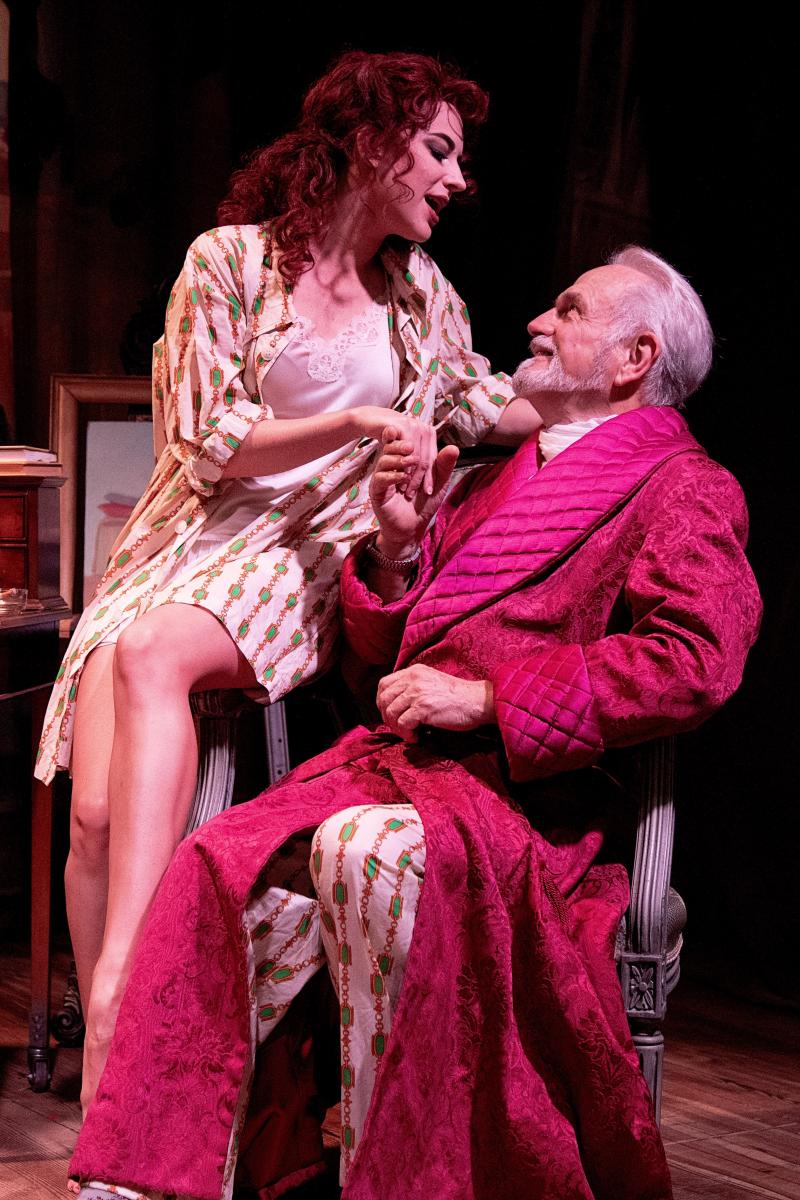 Of the core characters unfortunately, Jonathan Hickey's Alex is the weaker performer, not helped by the costuming that doesn't allow him to grow sufficiently from the 17 year old to the 34 year old. Initially his rendition of the show's repeated theme, Love Changes Everything is strong but does feel like it lacks some of the understanding and depth one would expect particularly given that it is also the show's key song, potentially the only one that people know outside of the work. It feels as if Hickey remains 17 and 19 throughout the work, never convincingly maturing to 32 and 34. Between his own personal youthful looks and the costuming which sees him in shorts, open shirt and singlet in the second act and a performance that does not seem to adequately tap into Alex's growth of understanding of the world and love, the already awkward plot is made even muddier and absurd.
Whilst Bevis and the creative team and cast have delivered a generally strong production, the problem lies with the material they have to work with. Whilst Lloyd Webber's music has some memorable moments, it is predominantly a sung musical with somewhat unadventurous and shmaltzy lyrics which definitely do not stand up to the test of time with contemporary audiences used to clever lyrics in new musicals. The shock value of the work is also dulled as modern audiences are more likely to accept the majority of the tangled love stories, with the exception of Jenny's advances on her cousin who could possibly be her biological father if the math were to be analyzed.
ASPECTS OF LOVE at Hayes Theatre is a well-formed production of Alex's realization that the type of love that he would have been raised to expect is only one form of love in the world. Unfortunately, the efforts are let down by poor source material which will definitely prove distracting for anyone that wants a story to tell them something or dislikes lengthy sung through musicals with predominantly cheesy lyrics.
ASPECTS OF LOVE