BWW REVIEW: A Chain Of Carnal Connection Across The Classes Come Together In FUCKING MEN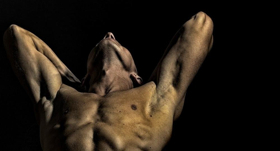 Thursday 8th February 2018, New Theatre
Mark G Nagle brings Joe DiPietro's FUCKING MEN to New Theatre for their 2018 contribution to the Sydney Gay and Lesbian Mardi Gras season. The contemporary single sexed adaptation of Arthur Schnitzler's DIE REIGEN retains its commentary on the human need for connection and the compromises we will make to achieve it whilst centring the story on a world familiar to the New Jersey born DiPietro.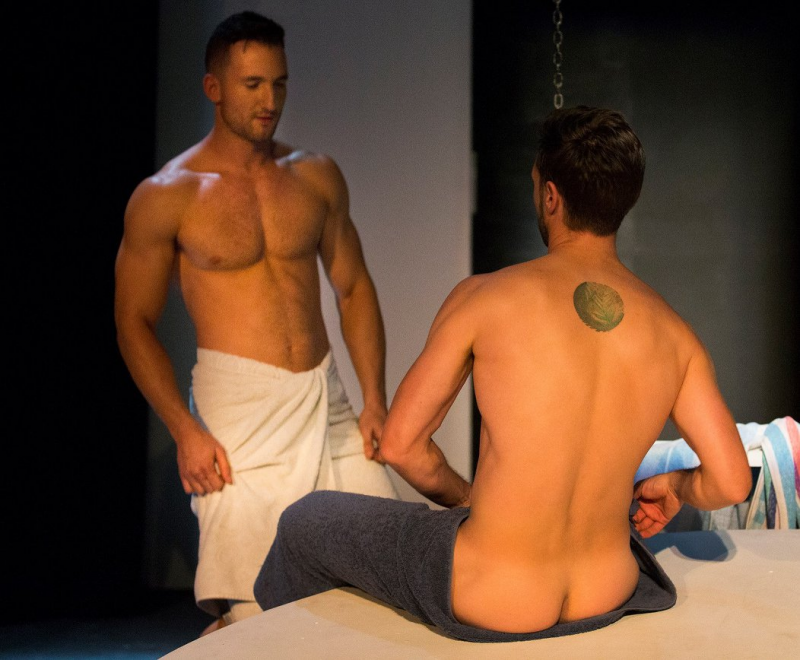 Drawing inspiration from the round dances where partners changed, this series of 10 stories are all interlinked as human needs for companionship and connection along with baser urges of lust and the need for self-satisfaction drive ten men to make choices about their actions and reactions. Nagle, who also designed the set, has created a minimalist set of a white swing and mobile slanted circular stage. A rear white wall with windows and doorway is flanked by an arc of black curtains, giving an intimate space for the stories to unfold.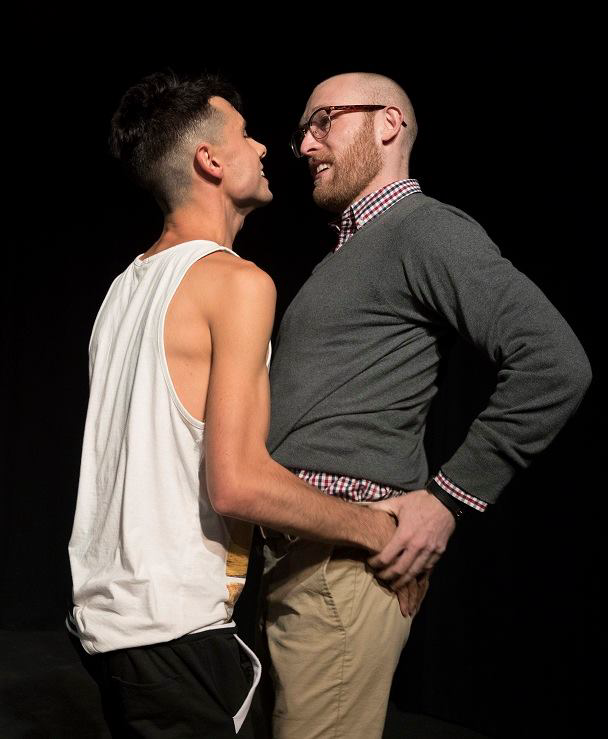 Whilst the audience first sees the ensemble of 10 performers and the Master of Ceremonies/Musician (Matthew Raven) as a group of dancers in a round, drawn away from the accoutrements of modern life, the individuals are introduced by way of labels as each scene plays out. The men vary in age, social standing, experience and intentions which allows for different wisdoms to be passed on and judgements to be made and Nagle has thankfully cast a range of men that range in age and physicality to give the work a truth. Each story by way of the events before and after the physical interaction to ensure that the act isn't the focus but rather the human interaction and psychological connection that takes place. Flashes of other stories are woven into the scenes to ensure the interlinked nature of the overall concept is clear once the pattern is established.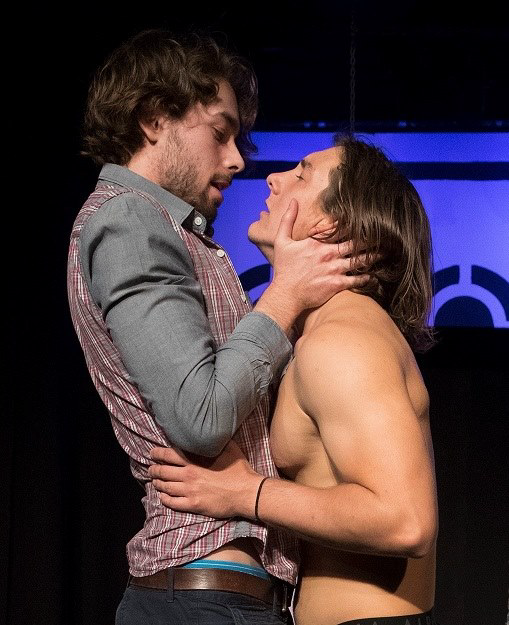 Whilst the reviewer has a limited knowledge of gay lifestyles being a heterosexual female, DiPietro's work does seem have a truth as it draws on somewhat stereotyped interactions from park prostitutes, internet arranged hook ups and bar pickups but Nagle ensures that the focus is on the humanity rather than the abundance of bare bottoms and well-toned chests. Regardless of persuasion, there are recognisable moments that elicit roars of laughter or groans of judgement proving that this work is not just for gay men. There is a universality in the need for human connection that plays out in each scene that can be related back to other relationships. It does however highlight the differences between straight and gay societal norms as the desire to seek satisfaction in a variety of places and the acceptance of it seems greater in gay culture but the same behaviour in a heterosexual female would be classed as trashy and if demonstrated by a heterosexual male would often accepted and celebrated rather than judged.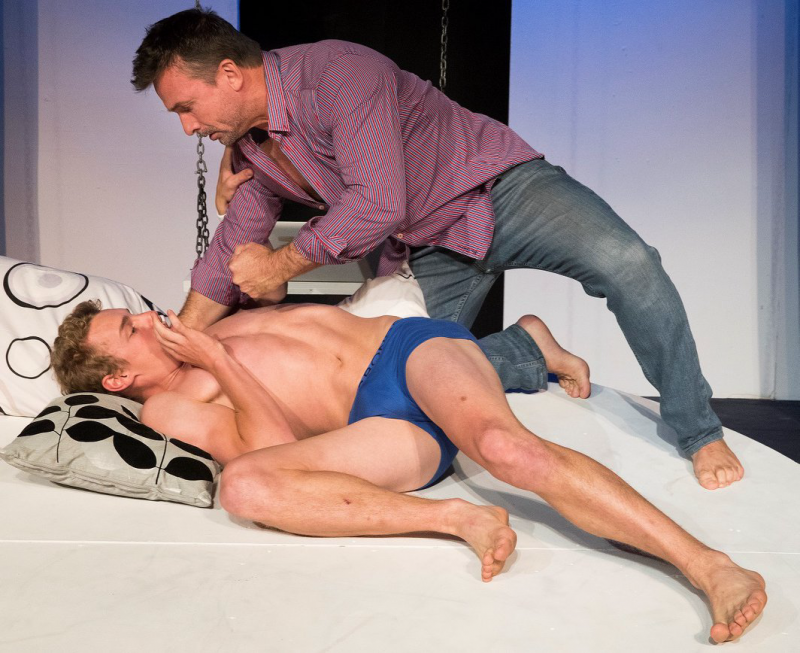 Whilst most of the characters aren't particularly likable, each with their own agendas, John (Stanley Browning), Leo (Anthony Finch) and Ryan (Anton Smilek) demonstrate the most humanity as they seek to help their lovers, showing a concern and compassion rather than just seeking to satisfy their own needs. This general lack of 'likability' draws the audience away from the characters to focus on the underlying intentions and motivations of connection with a more scientific study rather than emotional connection that would encourage sympathy.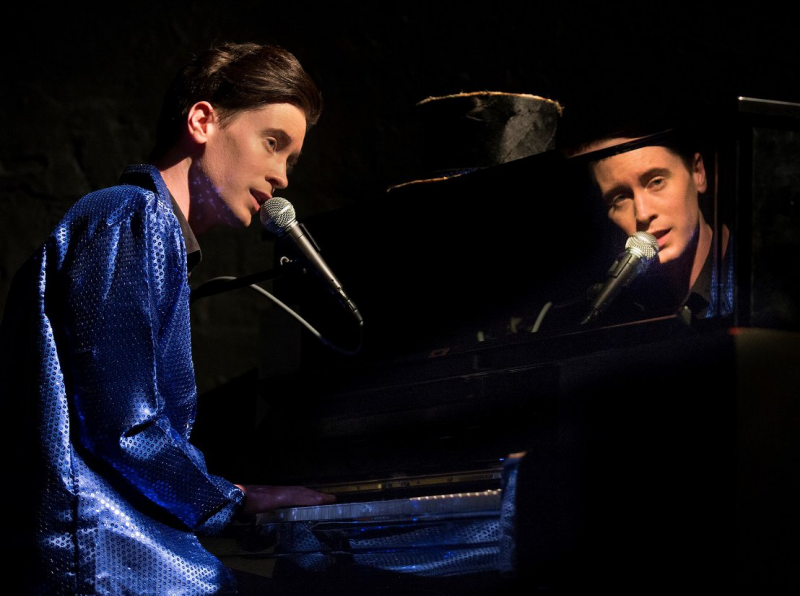 Master of Ceremonies and Pianist/singer Matthew Raven provides the incidental music between scenes along with an intriguing song that whilst musically engaging loses the impact of the lyrics as scene changes challenge for focus. The acting is varied with ranging degrees of experience demonstrated which is understandable for a Pro-Am production. The stand out performances come from Stanley Browning as John, Michael Brindley as Kyle and Anton Smilek as Ryan. Each give their character a truth and believable cadence of speech, from the high school dropout turning tricks who has learnt to deal with homophobes and bullies to the spoilt student who has always gotten what he wants and the somewhat vapid but never the less caring pornstar and bartender who knows he is every mans fantasy but worries about the innocent lives that may be affected by a hook up.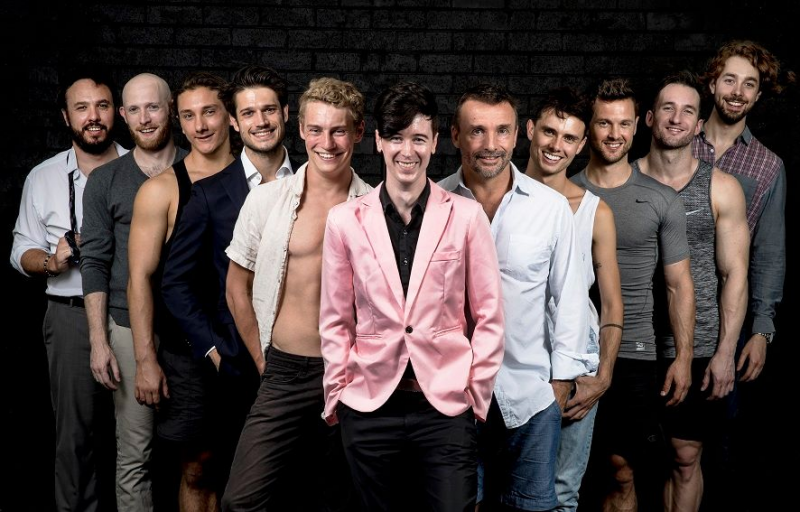 Regardless of persuasion, FUCKING MEN is an interesting and thought provoking work that reminds us that at the base of most interactions, there is a human need to connect with other people. It shows that even those that thought that the satisfaction of the act would be enough are touched, discovering that they want to build a human relationship on some level with another person.
New Theatre
6 February - 10 March 2018