NEW SONG RELEASED BY HELEN SJÖHOLM at Spotify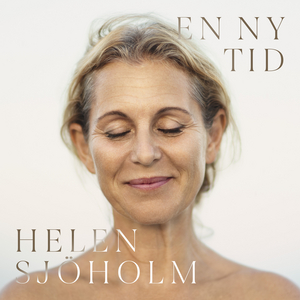 New song "En Ny Tid" released by Helen Sjöholm
The new single "En Ny Tid" is the first singel of Helen Sjöholm's upcoming album - her first solo album with newly written original material.
The song is written by Paulina Palmgren and is dynamically driven, with an acoustic airiness and Helen's inner vocals In Focus. The text contains warm nostalgia, but is also an offshoot into the future.
Helen Sjöholm got her breakthrough in 1995 in the musical Kristina from Duvemåla, where she performed in the female lead. She has since been able to be seen and heard in several other musicals and as a singer in Benny Andersson's Orchestra, BAO. In 2002 she released the album "Visor", the following year a duo record with pianist Anders Widmark and in 2009 she made an album with Billy Joel in Swedish, with lyrics by Tomas Andersson Wij.
However, this is her first solo album with completely new material. Why has it been so long?
- I am basically a live artist and the studio has not been my natural home, she laughs. I am passionate about and have always loved the theater: to sing from a story that is clear, or from a character. I have also ended up in so many exciting contexts that the search for my own material has had to wait.
Perhaps she has also over-dramatized the importance of a solo album.
- I have felt that it has to formulate "who I am". That is true to a certain extent, but a record is also an imprint in time and right now it is these songs that I am. Lately I've been longing to make a plate in my own name!
Several songwriters have contributed material, whereupon Helen seems, known and thinned. The most intimate collaboration has been with Paulina Palmgren and Jonatan Järpehag, who have contributed the most songs. Among other songwriters are Anna Ternheim and Andreas Mattsson.
The album is produced by Andreas Dahlbäck and will be released this fall. Until then, you can enjoy "En Ny TId".
https://open.spotify.com/album/376a30ykNzHhURLEZ6r82t?si=Od_5pBOTQZuHkNh1Ylta0A
Related Articles View More Sweden

Stories

Shows