The Beach Boys Are Coming To The Washington Pavilion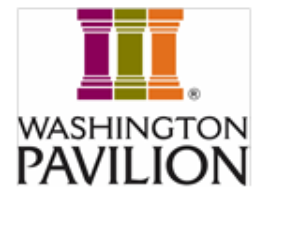 The Beach Boys will bring their Wild Honey Tour to the Washington Pavilion on Wednesday, June 6, at 7:30 p.m. With more than five decades of touring under their belts, The Beach Boys have performed more concerts than any major rock band in history.
Tickets go on sale to the public on Friday, November 10 at 9:30 a.m.
This band has created a torrent of hit singles and sold albums by the tens of millions. But its greater significance lies in the fact that it changed the musical landscape so profoundly that every pop act since has been in its debt.
Led by Mike Love and Bruce Johnston, who along with Jeffrey Foskett, Brian Eichenburger, Tim Bonhomme, John Cowsill and Scott Totten continue the legacy of the iconic American band.
Dozens of the band's chart toppers have become eternal anthems of American youth: "Surfin'USA," "Surfer Girl," "Fun, Fun, Fun," "I Get Around," "California Girls," "Help Me Rhonda," "Barbara Ann," "Good Vibrations," "Wouldn't It Be Nice," "Rock and Roll Music" and "Kokomo." Mike Love recently released his highly-anticipated memoir titled "GOOD VIBRATIONS: My Life as a Beach Boy."
Tickets are available at the Washington Pavilion Box Office, online at www.washingtonpavilion.org, or by calling (605) 367-6000.
The Washington Pavilion is the region's home for the arts, entertainment and science. Located in a beautifully renovated historic building in downtown Sioux Falls, it is one of only a few facilities in the world to bring together under one roof the performing arts, visual arts and interactive science. The vast array of high quality programming and educational activities available through the Husby Performing Arts Center, Kirby Science Discovery Center, Visual Arts Center and the Community Learning Center ensures that people of all ages and walks of life can rely upon the Washington Pavilion to inspire, educate, entertain and enrich. There is, indeed, something for everyone here. For information about our programs, please call (605) 367-7397 or, (toll free) at 1-877-Wash Pav or visit our website at www.washingtonpavilion.org.