Altar Boyz Photos - Off-Broadway
by BWW - Jan 3, 2008
Chad Doreck - recognized from 'Grease: You're The One That I Want,' and currently starring as Matthew in Altar Boyz, the acclaimed musical comedy at New World Stages - recently appeared as the Celebrity Ringmaster for the Big Apple Circus.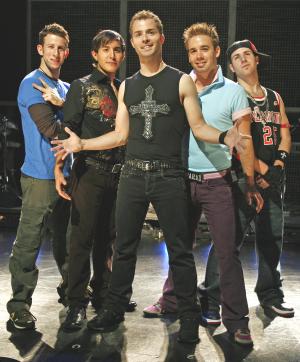 by Olena Ripnick - Nov 2, 2006
It's funny, it's witty, it's energetic, and it's smart, but one only needs a single word to describe Altar Boyz-heavenly.
by BWW News Desk - Jul 30, 2005
Photos of the Altar Boyz CD signing held at Lincoln Center Barnes & Noble.