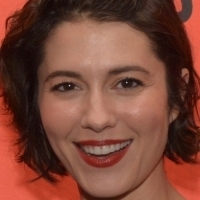 by Genevieve Rafter Keddy - Jun 4, 2019
Second Stage Theater's Dying City officially opened last night, June 3. BroadwayWorld was there and you can check out the photos!

by BWW News Desk - May 22, 2019
Get a first look at Second Stage Theater's DYING CITY. Written and directed by Christopher Shinn, DYING CITY stars Mary Elizabeth Winstead and Colin Woodell.

by Jennifer Broski - May 7, 2019
Continuing its 40th Anniversary Season Second Stage Theater will soon present Christopher Shinn's DYING CITY. Directed by Chris Shinn, the production will feature Mary Elizabeth Winstead (Kelly) and Colin Woodell (Craig/Peter). DYING CITY will begin previews May 14, 2019 at the Tony Kiser Theater (305 West 43rd Street) and will officially open on June 3, 2019.