The Cher Show - 2018 - Broadway
SUPERSTARS COME AND GO.
CHER IS FOREVER.
For six straight decades, only one unstoppable force has flat-out dominated popular culture - breaking down barriers, pushing boundaries, and letting nothing and no one stand in her way. The Cher Show is her story, and it's packed with so much Cher that it takes three women to play her: the kid starting out, the glam pop star and the icon.
The Cher Show is 35 smash hits, six decades of stardom, two rock-star husbands, a Grammy, an Oscar, an Emmy, and enough Bob Mackie gowns to cause a sequins shortage in New York City, all in one unabashedly fabulous new musical.
Jason Moore directs, with choreography by Christopher Gattelli and orchestrations by Daryl Waters.
Video preview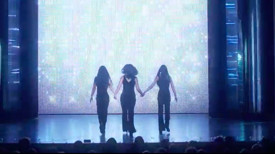 Photo preview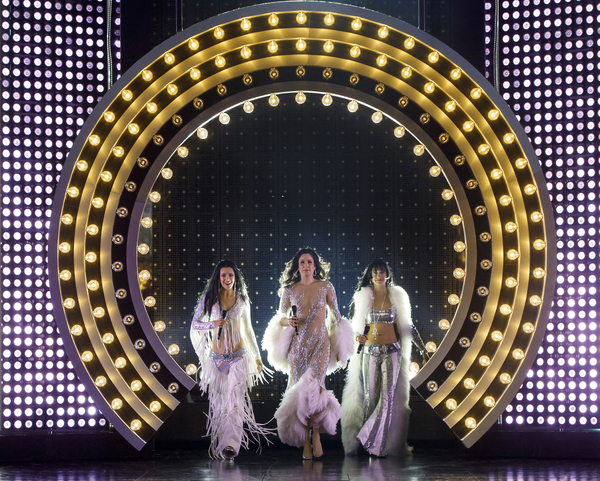 Schedule
Running Time: Two hours and 20 minutes, with one intermission
Featured Reviews For The Cher Show
'The Cher Show' Broadway Review: Stephanie J Block Is Strong Enough to Be the Real Star - The Wrap
Being compared to television isn't a compliment in the theater, but it's probably what director Jason Moore, choreographer Christopher Gattelli and book writer Rick Elice intended: Watching "The Cher Show" is as much fun as watching old network TV, namely "The Sonny and Cher Show" on CBS. The jokes are lame, segues between scenes are blunt or nonexistent, and a general lack of inventiveness pervades the entire enterprise.
'The Cher Show' on Broadway Has Lights, Energy, Drama, Camp, but No Cher - Daily Beast
You want a big, loud, bright, shiny slice of Vegas on Broadway? The Cher Show, which opened tonight on Broadway at the Neil Simon Theatre, and-then-some delivers, with spangles, fishnets, big wigs, a 35-song strong jukebox of Cher hits primed, and even a fun autotune joke for when she gets to "Believe."
The Cher Show Broadway Cast