Jitney - 2017 - Broadway
Only one of the plays in two-time Pulitzer Prize winner August Wilson's masterful The American Century Cycle has never been seen on Broadway- until now. Set in the early 1970s, this richly textured piece follows a group of men trying to eke out a living by driving unlicensed cabs, or jitneys. When the city threatens to board up the business and the boss' son returns from prison, tempers flare, potent secrets are revealed and the fragile threads binding these people together may come undone at last.
MTC has a long history of co-producing works by this legendary playwright: King Hedley II, Seven Guitars and The Piano Lesson, and is proud to produce this Broadway debut. Directing is Ruben Santiago-Hudson, one of Wilson's finest interpreters.
Video preview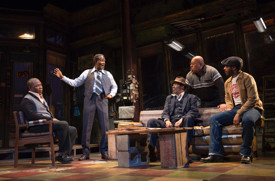 Photo preview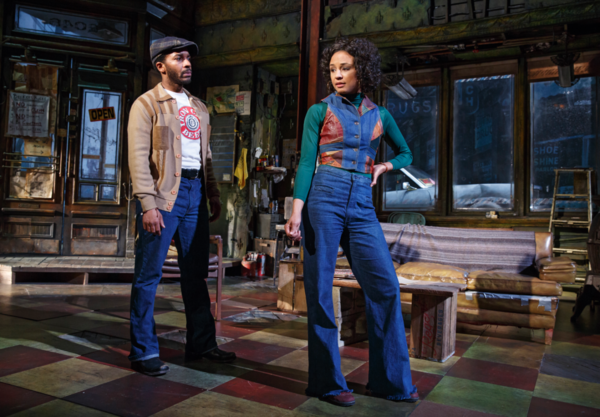 Schedule
Running Time: Two hours and 25 minutes, with one intermission
Twitter Watch
@mtc_NYC
01/12/2021 11:40am
We've just announced the final two plays in our 2021-22 season! Don't miss Dominique Morisseau's SKELETON CREW and… https://t.co/ziqI0di71t
Featured Reviews For Jitney
August Wilson's Jitney review at Samuel J Friedman Theatre, New York – 'piercing drama' - The Stage
Written in 1979 and first staged in 1982, the eighth play in Wilson's Pittsburgh cycle has never been performed before on Broadway. It collects the stories of these men at all stages of life who congregate in this ramshackle station. Ruben Santiago-Hudson's at times over-bright production saunters to a jazz score with the voices of colourful characters who reminisce, gossip, and argue.
'Jitney' Broadway Review: Pre-'Fences' August Wilson Runs on All Cylinders - The Wrap
Finally, August Wilson's "Jitney" makes it to Broadway in a powerful, if uneven, new staging at MTC's Samuel J. Friedman Theatre, where it opened Thursday. Until now, "Jitney" had been the only one of Wilson's Pittsburgh Cycle plays not to have appeared on Broadway, even though it was the first he wrote, in 1979. Has any great writer delivered a more accomplished first play?