Click Here for More Articles on CATS
Photo Flash: Jessica Hendy and the Cast of CATS Sing for Seniors in Midtown
On March 9th, 2017, Sing For Your Seniors (SFYS) hosted the latest in its series of Broadway Sessions with cast members from Cats for the LGBT seniors at SAGE Center Midtown. The musical performance, led by SFYS Session Leader Daniel Torres (Broadway: Beautiful, Evita, The Pirate Queen, The Woman in White, Off-Broadway: Altar Boyz, National Tour: Wicked), included songs of the performers' choosing as well as songs from Cats. The SAGE Center audience enjoyed a one-hour session, as well as a meet-and-greet visit with the cast following the performance. Scroll down for photos from the event!
SFYS Founder and Artistic Director Jackie Vanderbeck said, "Sing For Your Seniors' Broadway Sessions bring the essence of a particular show to a community of people who would otherwise not get the opportunity to experience the wonder and thrill of Broadway because of their physical health or financial need."
"The CATS performance in particular allowed our members to interact with wonderful actors of all ages," said Steve Wilkinson, SAGE Center Midtown Site Manager. "The intergenerational aspect of SFYS is a crucial part of SAGE's Strategic Plan priority of creating ties across generations and we are thankful for the support of this fantastic group."
"I was so happy to be a part of my first Sing For Your Seniors with my castmates from Cats," said Jessica Hendy (Broadway: Amneris in AIDA, Grizabella in Cats, Amoure). "All the guests at SAGE were so excited to see us perform some of our favorite songs. It reminded me that telling the story of songs is about reaching people, no matter how big or small the stage is."
Performers from CATS included Christopher Gurr (Broadway: Cats, Amazing Grace, Kinky Boots, Tuck Everlasting, All the Way, Spamalot), Quentin Earl Darrington (Broadway: Cats, Coalhouse in the Ragtime Revival, A New Brain at Encores), Sarah Jane Shanks (Broadway: Cats, Bright Star, Shrek, Promises, Promises, Off Broadway: Far From Heaven), Harris Milgrim (Broadway: Cats. Moonshine: That Hee Haw Musical, West Side Story National Tour), Jessica Hendy (Broadway: Amneris in AIDA, Grizabella in Cats, Amoure), Richard Todd Adams (Broadway: Cats, The Pirate Queen, Woman in White, National Tours: The Phantom and Raoul in The Phantom of the Opera, Jean Valjean and Javert in Les Miserables), Megan Ort (Broadway: Cats, EVITA First National) and William Waldrop (Broadway: Cats, Evita, Cinderella, Fiddler on the Roof, On the Town) on piano.
Sing For Your Seniors is a non-profit organization that provides live musical performances and social enrichment to seniors in need. Professional performing artists not only entertain but also build relationships within the senior community through the creative and connective power of theatre arts. With a focus on seniors who are low-income, have dementia or Alzheimer's, and/or require palliative and rehabilitation care, we are passionate about using music to bring joy to those who need it most. For more information on Sing For Your Seniors or to apply to perform with them in NYC, visit www.singforyourseniors.org.
Photo Credit: Amanda Taraska

The cast with SAGE Center managers
The cast
Christopher Gurr
Christopher Gurr
and
Sarah Jane
Shanks
Christopher Gurr
and
Sarah Jane
Shanks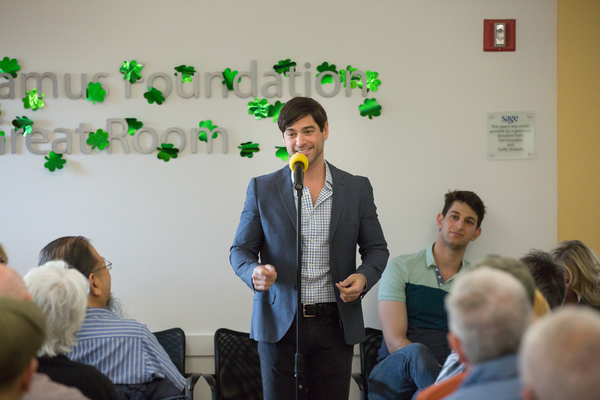 Daniel Torres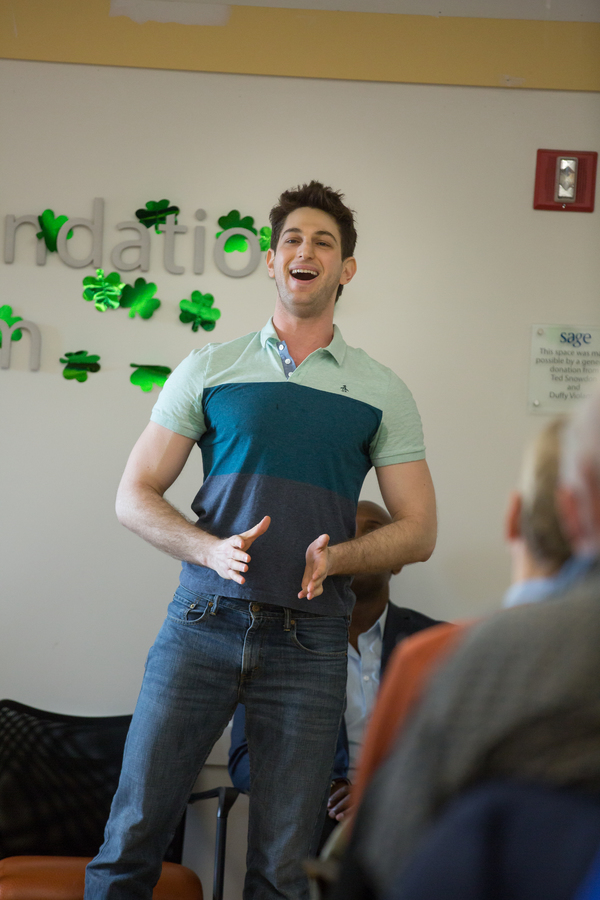 Harris Milgrim
Harris Milgrim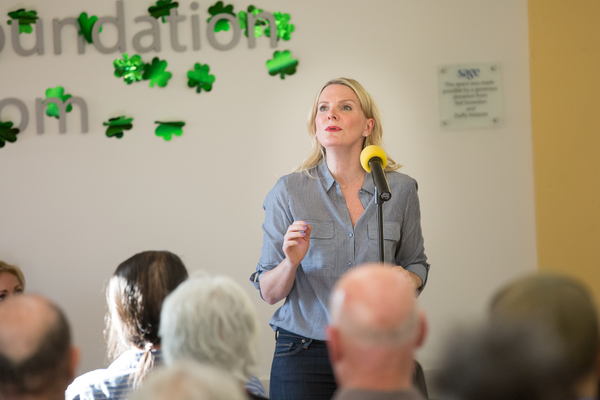 Jessica Hendy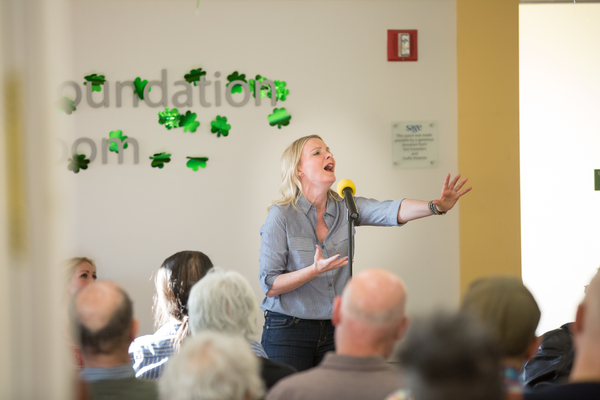 Jessica Hendy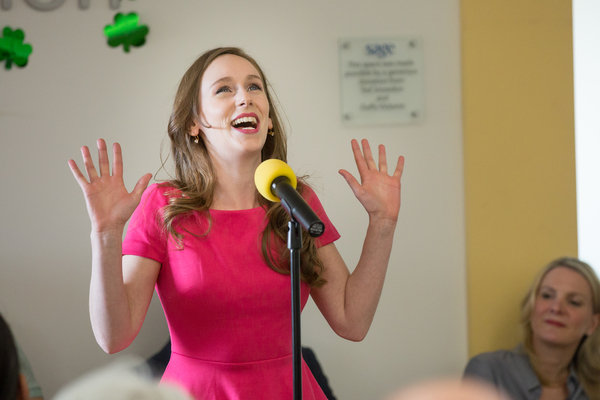 Megan Ort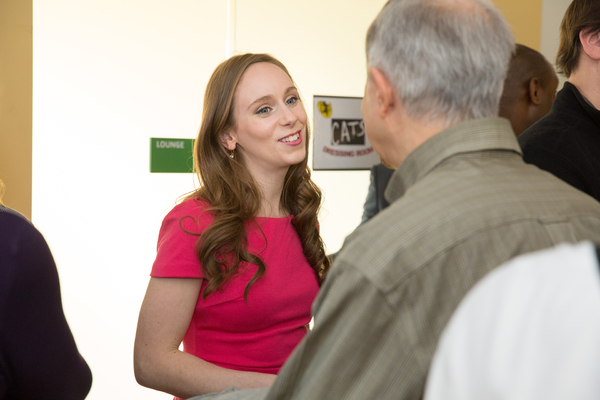 Megan Ort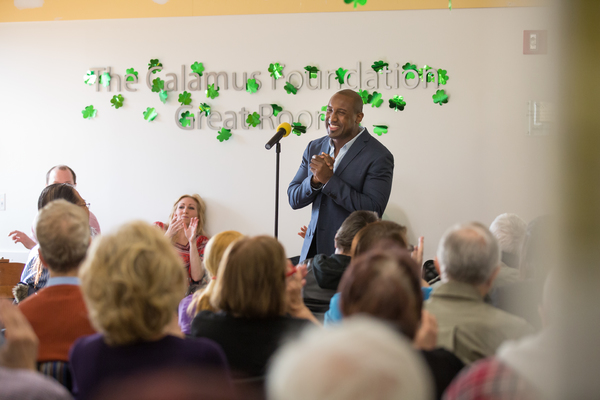 Quentin Earl Darrinton
Quentin Earl Darrinton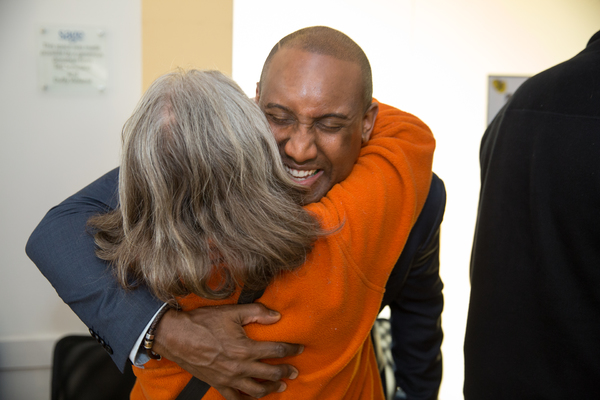 Quentin Earl Darrinton
Richard Todd Adams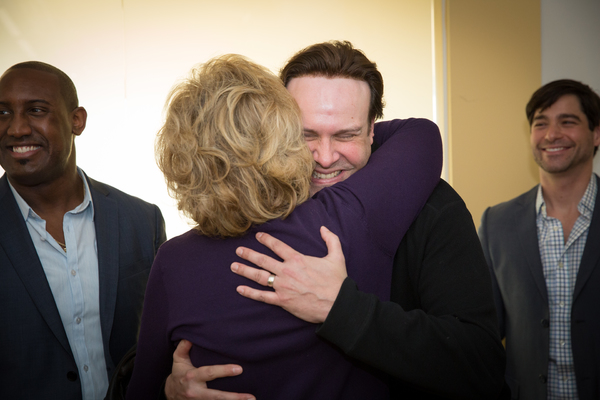 Richard Todd Adams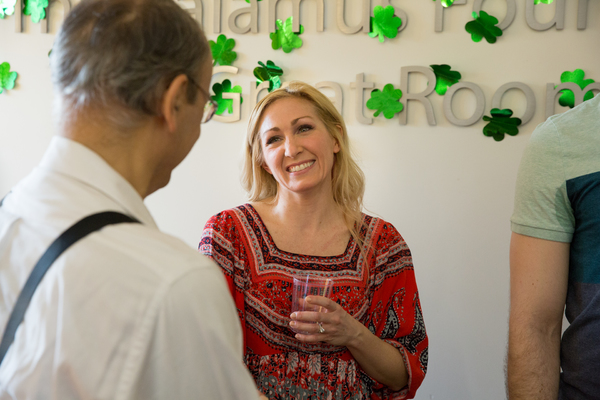 Sarah Jane
Shanks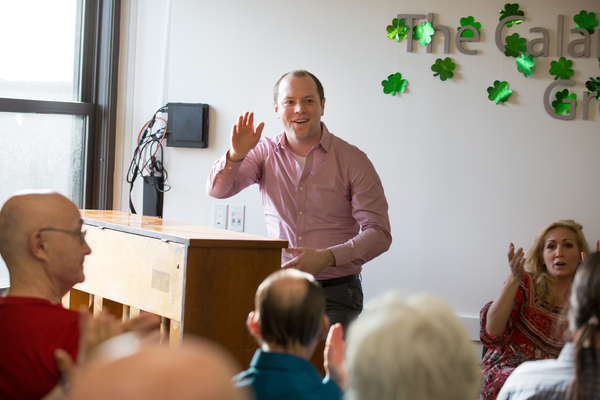 William Waldrop