Amelie - 2019 - West End
The U.K. premiere of the Broadway musical Amelie, which debuted in April at the Watermill Theatre, will transfer to the West End's Other Palace Theatre November 29. The production will arrive in London following its current U.K. tour, which continues through September 21. Performances will run through February 1, 2020, at The Other Palace.
Amelie is the story of an astonishing young woman who lives quietly in the world, but loudly in her mind. She secretly improvises small, but extraordinary acts of kindness that bring happiness to those around her. But when a chance at love comes her way, Amelie realises that to find her own contentment she'll have to risk everything and say what's in her heart. Amelie, played by the delightful Audrey Brisson (The Elephantom, Pinocchio and Pericles (National Theatre), The Grinning Man (Bristol Old Vic) and more), is a new musical based on the much loved five-time Oscar-nominated film, and an "enchanting act of theatrical reinvention" (The Los Angeles Times).
Come and be inspired by this imaginative dreamer who finds her voice, discovers the power of connection and sees possibilities around every corner. Although times are hard for dreamers, Amelie is someone to believe in.
(London, )
12 Palace Street
London, SW1E 5JA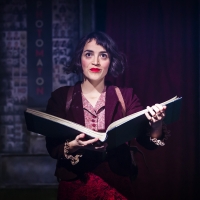 by Debbie Gilpin - December 4, 2019
a?oeTimes are hard for dreamersa?? but that won't stop Amélie Poulain. Falsely diagnosed with a heart condition as a child, she was home-schooled by her mother and kept at a distance by her germophobe father, forcing her to retreat into her imagination for amusement and company. Fast forward to August 1997 and she's working in a café in Paris, keeping herself to herself until she finds a box of childhood trinkets and becomes determined to reunite them with their owner. This sets her off on a mission to meddle in other people's lives a?' and maybe even change her own if she'll ever talk to Nino, who's fascinated by the identity of the mysterious photo booth man.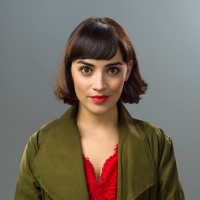 by Fiona Scott - October 11, 2019
Audrey Brisson is currently leading the cast of Amelie The Musical, the stage adaption of the 2001 romantic comedy film. She spoke to BroadwayWorld about the show and its imminent London transfer to The Other Palace.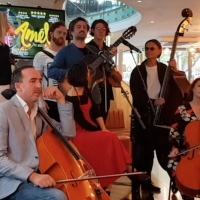 by BroadwayWorld TV - October 7, 2019
Today, BroadwayWorld's Emma Watkins attended the official West End press launch of AMELIE THE MUSICAL at The Other Palace. The event featured a performance of songs from the show by Audrey Brisson and the company, plus there was a Q&A with director Michael Fentiman and Brisson. Watch the video below!