All About Me - 2010 - Broadway Tickets, News, Info & More
Michael Feinstein and Dame Edna Everage team up in this musical comedy spectacular.
Michael Feinstein last appeared on Broadway in 1990 in Michael Feinstein in Concert: Piano and Voice and performed on Broadway in 1988 in both Michael Feinstein in Concert: Isn't It Romantic and in Michael Feinstein in Concert. He received a special Drama Desk Award in 1988 for celebrating American musical theater songs in 1988.
This is Dame Edna's third return to Broadway, following her smash hit (and Tony & Drama Desk Award-winning) Dame Edna: The Royal Tour in 1999, and 2004's Tony Nominated Dame Edna: Back with a Vengeance.
Video preview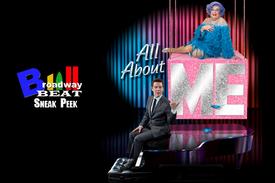 All About Me Broadway Cast