Photo Coverage: Backstage with the DAME at ALL ABOUT ME
All About Me follows a tradition of unique entertainment, joining shows such as: At the Drop of a Hat (1959) starring the comedy team of Michael Flanders and Donald Swann; An Evening with Mike Nichols and Elaine May (1960) directed by Arthur Penn; An Evening with Yves Montand (1961); Beyond the Fringe (1962), the British Revue starring Alan Bennett; Wait a Minim! (1966), the hit revue with eight performers from South Africa; Bob and Ray-The Two and Only (1970) starring the popular radio comics Bob Elliott and Ray Goulding; Words and Music (1974) a revue featuring the songs of Sammy Cahn; Jackie Mason: Politically Incorrect (1994), and Jackie Mason's Much Ado about Everything (1999).
ALL ABOUT ME starring Dame Edna and Michael Feinstein was written by Christopher Durang, Barry Humphries and Michael Feinstein. This is Dame Edna's third return to Broadway. Michael Feinstein last appeared on Broadway in 1990.
ALL ABOUT ME is produced by Jeffrey Richards and Jerry Frankel. Direction is by Casey Nicholaw.
For tickets and more information, visit www.allaboutmebroadway.com.


Dame Edna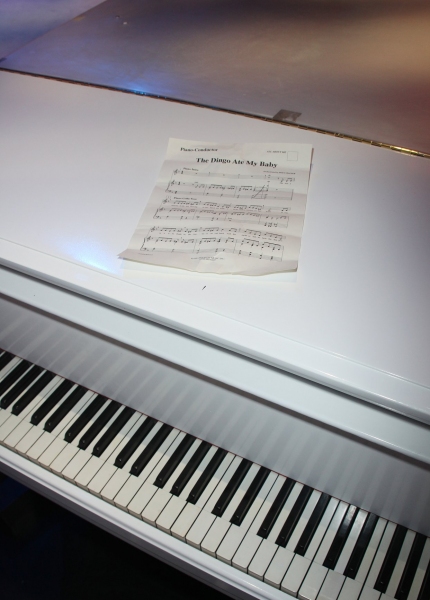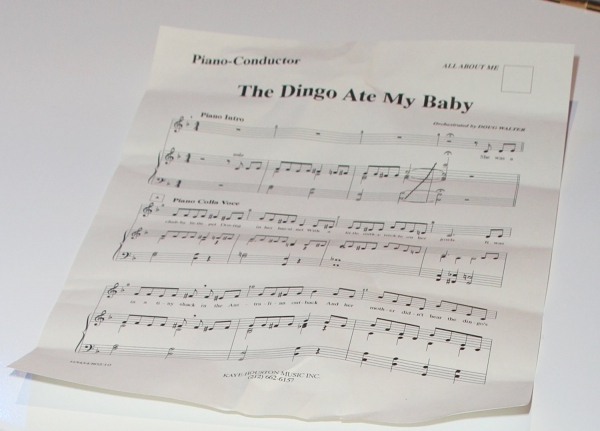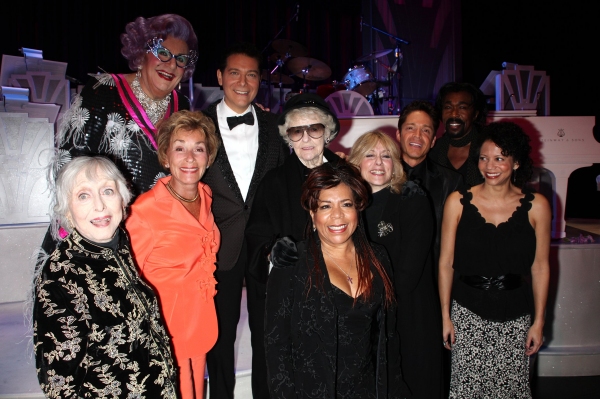 Celeste Holm, Dame Edna, Judge Judy Sheindlin, Michael Feinstein, musician Valerie Simpson, actress Elaine Stritch, actress Judith Light, musician Dave Koz , musician Nick Ashford and actress Gloria Reuben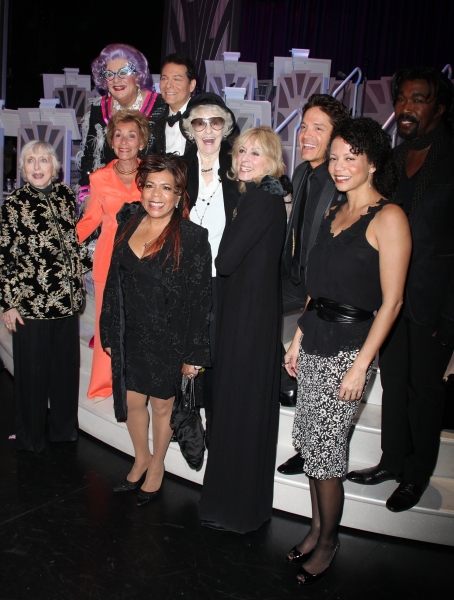 Dame Edna & Michael Feinstein with Judge Judy Sheindlin, Michael Feinstein, Valerie Simpson, Elaine Stritch, Judith Light, David Koz, Nicholas Simpson, and Gloria Reuben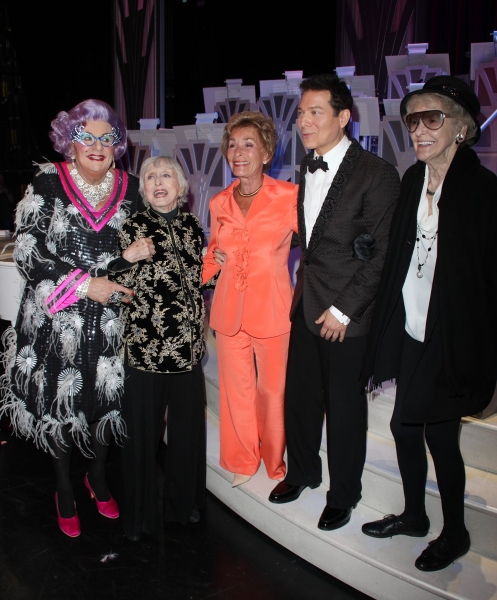 Dame Edna, Celeste Holm, Judge Judy Sheindlin, Michael Feinstein & Elaine Stritch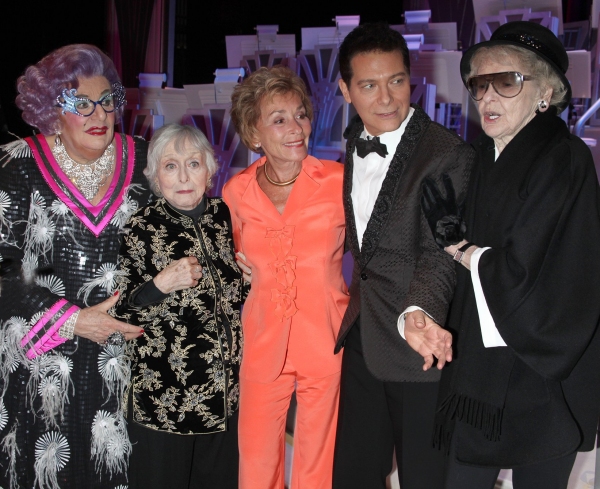 Dame Edna, Celeste Holm, Judge Judy Sheindlin, Michael Feinstein & Elaine Stritch

Celeste Holm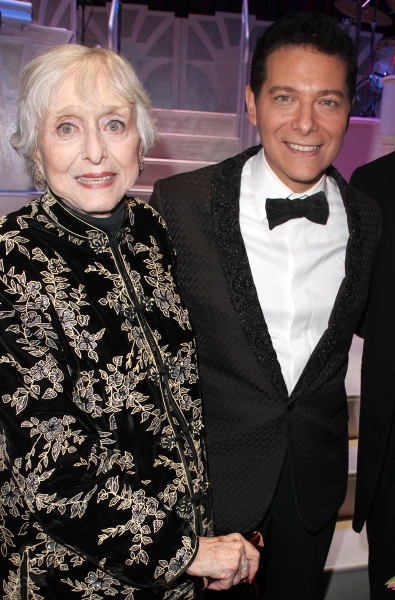 Celeste Holm and Michael Feinstein

Michael Feinstein and Elaine Stritch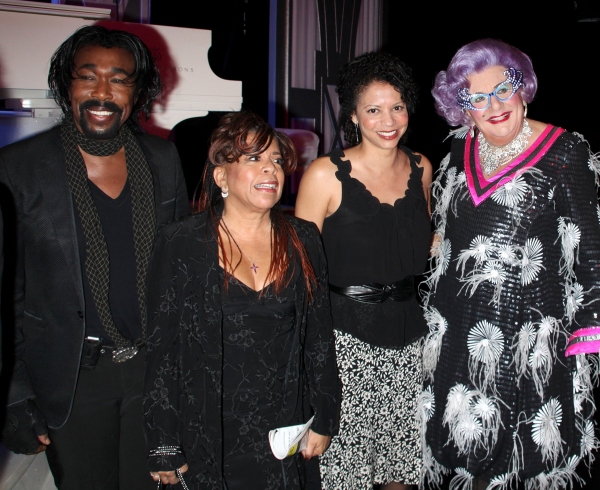 Dame Edna with Ashford & Simpson & Gloria Reuben

Dame Edna & Michael Feinstein with Judge Judy Sheindlin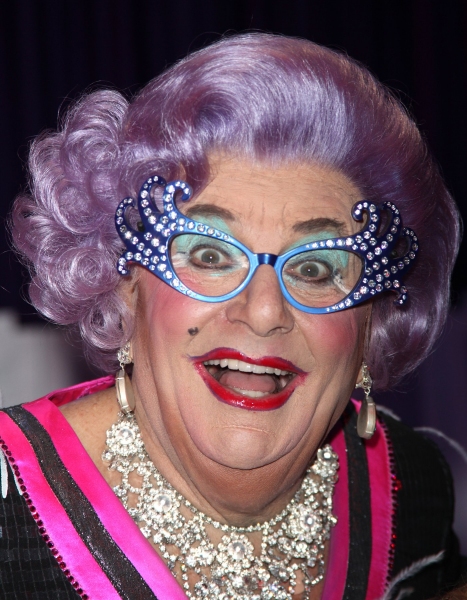 Dame Edna