Taproot Theatre Opens 2013 Season With JEEVES IN BLOOM, 2/1
Laugh away the winter blues with P.G. Wodehouse's classic characters in Jeeves in Bloom, opening at Taproot Theatre on February 1. Peace. Tranquility. The English countryside. Then Bertie Wooster pays a visit. While ducking romance, fleeing a cleaver-wielding chef and burgling his uncle, Bertie's trail of mischief and mayhem is set right by his unflappable valet, Jeeves. Based on characters created by author P.G. Wodehouse, this confectionary treat is a delightful respite from the daily grind. Associate Artistic Director Karen Lund directs Margaret Raether's adaptation of P.G. Wodehouse's stories. Jeeves in Bloom opens February 1 and runs through March 2, with previews on January 30 and 31.
Wodehouse's Jeeves series is considered by many to be some of the most humorous writing in the English language. The characters rose in popularity and were made infamous in the 1990's BBC comedy series, Jeeves and Wooster, starring Hugh Laurie and Stephen Fry. The Jeeves character also inspired the phrase "right ho, Jeeves" and the internet search engine, askjeeves.com. Sir Pelham Grenville Wodehouse was a master of English prose who was admired by his contemporaries and successors alike.
The fact that his stories are going strong after nearly 100 years is proof that P.G. Wodehouse is an English language paragon of humor, so it is no wonder that when Margaret Raether first encountered Wodehouse's The Code of the Woosters in college she was inspired. Raether is a founding member of Artists' Ensemble Theatre and spent two seasons as Playwright in Residence at New American Theater. Raether's adaptation of Jeeves in Bloom first premiered in September of 2009 at Artists' Ensemble Theatre in Illinois. Other productions of this script were mounted at First Folio Theatre in Chicago and Old Log Theater in Minneapolis.
Taproot Theatre's production of Jeeves in Bloom is directed by Associate Artistic Director Karen Lund and features Matt Shimkus as Jeeves and Aaron Lamb as Bertie Wooster, accompanied by the talented Marianna de Fazio, Stephen Grenley, Parker Matthews, Kim Morris and Randy Scholz. The production team includes scenic and sound designer Mark Lund, costume designer Sarah Burch Gordon and lighting designer Roberta Russell. Micah Lynn Trapp serves as stage manager, Christine Marie Brown as dialect coach and Tina Polzin as dramaturg.
More Hot Stories For You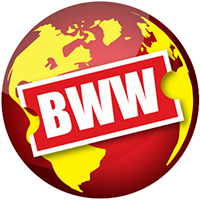 WICA and Wellington Day School Foundation Offer A Completely Local, Brand New School-Centered Production

December 2, 2022

WICA, in collaboration with Wellington Day School Foundation, offers a completely local, brand new school-centered production. 
---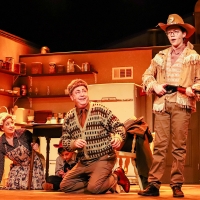 Photos: A CHRISTMAS STORY Announced At Tacoma Little Theatre

December 2, 2022

See first look photos as Tacoma Little Theatre presents A Christmas Story, adapted for the stage by Philip Grecian. This holiday classic will be directed by Jennifer York. 
---
Full Cast Announced For LAND OF THE SWEETS: THE BURLESQUE NUTCRACKER at The Triple Door

December 2, 2022

Verlainie & McCann prepare to open their much-loved holiday tradition Land of the Sweets: The Burlesque Nutcracker next week at The Triple Door. Set to feature a cast of indomitable dancers and entertainers from the Seattle area and beyond, this season's Land of the Sweets boasts some fresh and exciting casting surprises.
---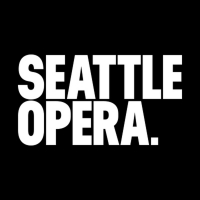 World Premiere of A THOUSAND SPLENDID SUNS to Open at Seattle Opera in February

November 29, 2022

On February 25, 2023, McCaw Hall will host the world premiere of A Thousand Splendid Suns, written by composer Sheila Silver and librettist Stephen Kitsakos, based on the gripping novel by Khaled Hosseini.
---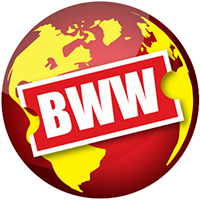 Cast Announced For Stephen Sondheim's INTO THE WOODS At 5th Avenue Theatre

November 28, 2022

The 5th Avenue Theatre announced today casting for its upcoming production of Stephen Sondheim's Into the Woods, playing this winter from February 10 to March 5, 2023.
---