Photo Flash: The Merchant of Venice At Seattle Center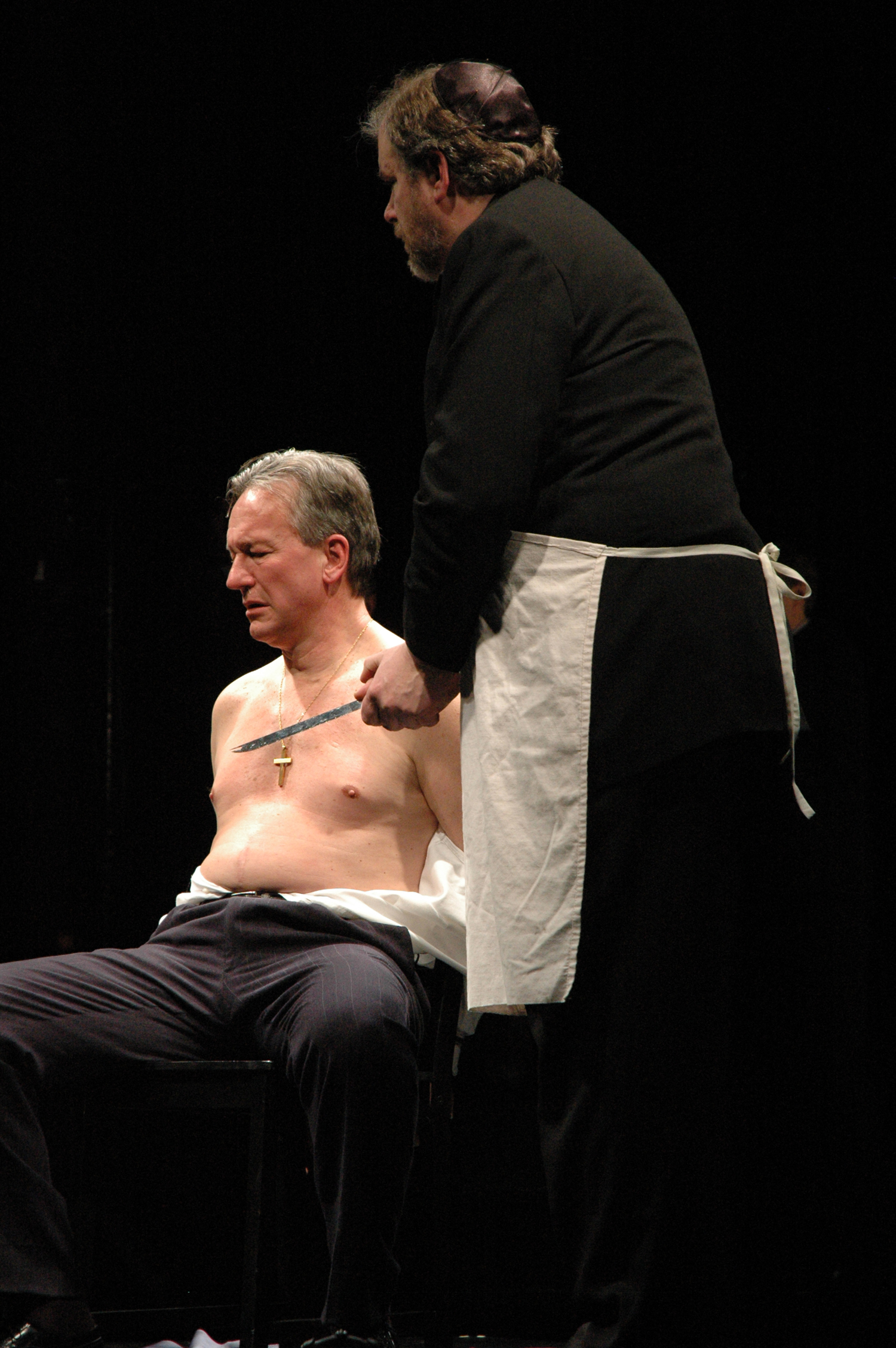 Center House Theatre at Seattle Center, Center House Lower Level- When the markets are hot, Venice is a glamorous and high-living city. Fortunes are made in an instant and lost in a heartbeat. After striking a lethal bargain with the moneylender Shylock, Antonio faces the knife when his income is lost at sea. He must now rely upon a resourceful heiress-turned-lawyer, Portia, to prevent the deadly disaster. In a thrilling courtroom conclusion, the disguised young woman swings into action in one of Shakespeare's most popular and controversial plays.
Low-Priced Preview, March 12
Opens Friday, March 13, 2009
Closes Sunday, April 5, 2009
Thursdays-Fridays 7:30 PM
Saturdays 2:00 PM (March 21 & 28) & 7:30 PM
Sundays 2:00 PM & 7:30 PM (March 22 & 29)
Call (206) 733-8222 or visit www.seattleshakespeare.org for tickets and information.
Preview Price: $18
Thu/Sat mat/Sun mat: $22.00-$30.00
Fri/Sat: $25.00-$36.00
Groups of 10 or more can purchase tickets at $18/$23 per person.
Photos by Ken Holmes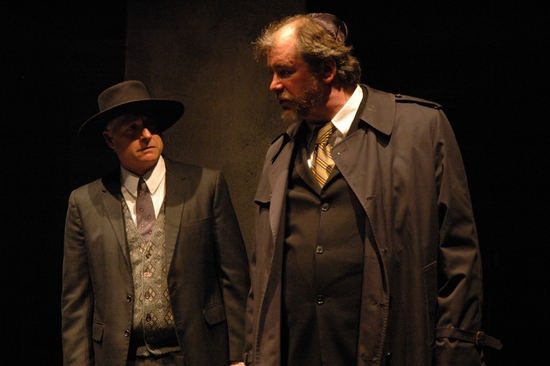 Allan Armstrong and Charles Leggett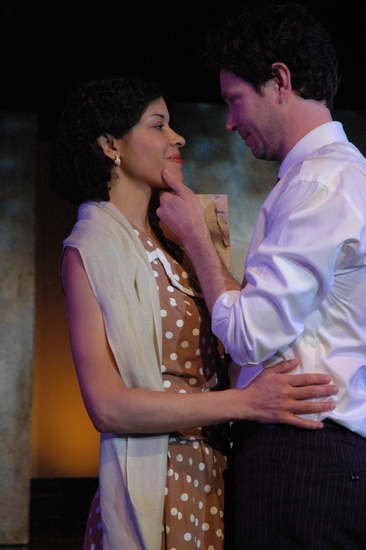 Klea Scott and Will Beinbrink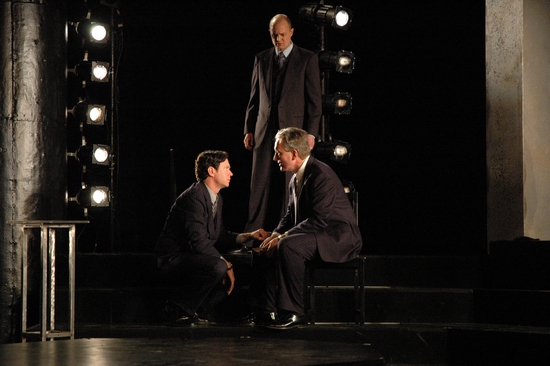 Will Beinbrink, Troy Fischnaller, and Mark Chamberlin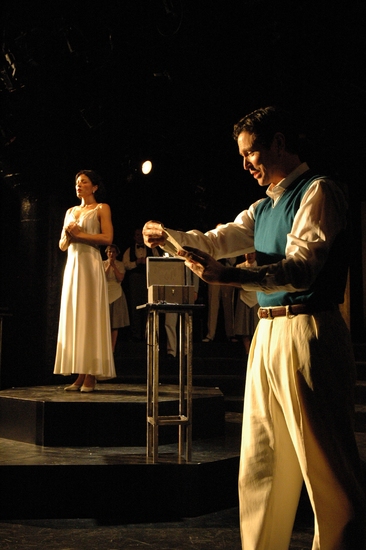 Klea Scott and Will Beinbrink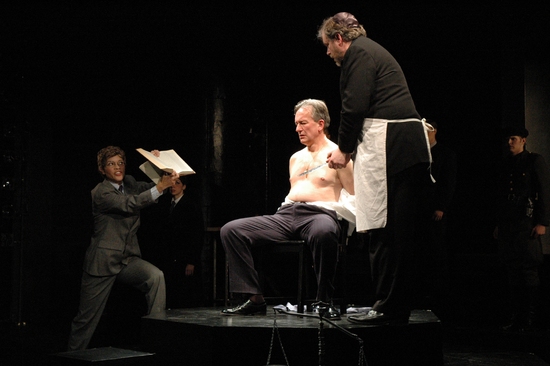 Klea Scott, Mark Chamberlin, and Charles Leggett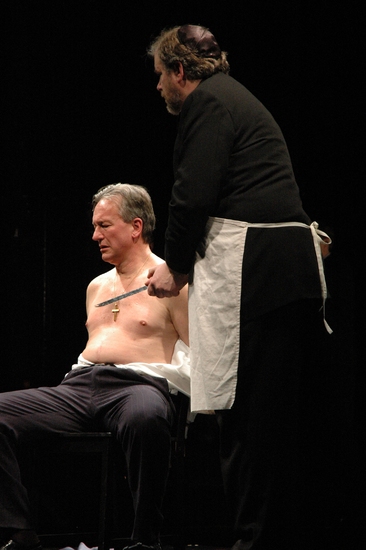 Mark Chamberlin and Charles Leggett