BWW Interview: David Edward Hughes and His New Company SING OUT LOUISE! THEATRICALS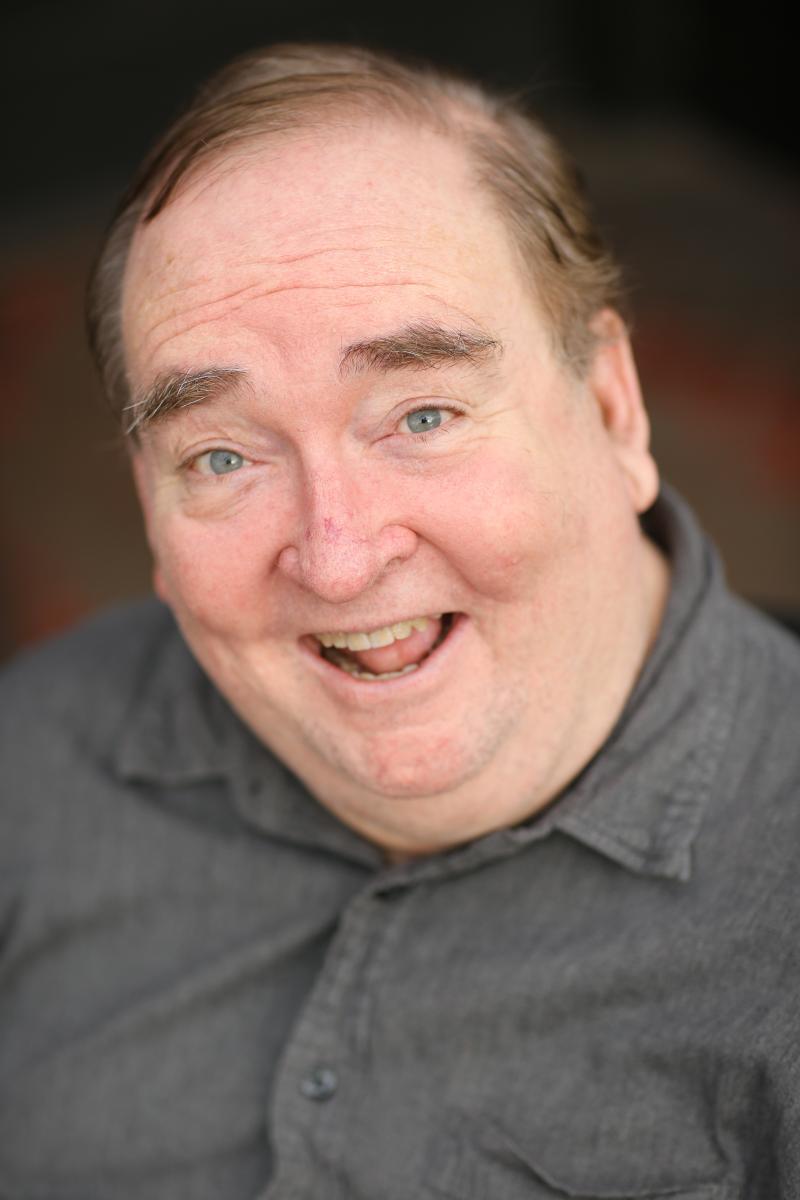 Hello, Dear Readers. I recently got the chance to sit down with Seattle Theater staple David Edward Hughes to pick his brain on his career, his views on the state of local theater and, most importantly, his new theater company Sing Out Louise! Theatricals which will be announcing their inaugural season at their gala event on August 26th. An evening guaranteed to be filled to the brim with songs old, new and strange.
David, so what's the mission of your company, Sing Out Louise! Theatricals?
To preserve and advance the great literary, musical, and performance art form that is musical theater, and honor the range of theatrical form, through production of classics, new works, and developmental productions. To celebrate the spirit of collaboration in the arts through co-production with artistic partners. To provide a transitional opportunity for the beginning actor to learn from the seasoned professionals.
OK, and now what does all that mean in normal people talk?
I think that is pretty self-evident, lol. We want to do good by audiences re fairer/lower ticket prices and great shows/cabarets/classes, and Allied artist. Co-productions, you scratch our back we will scratch yours...you know? Plus allowing that middle ground as performers for amateur/semi-pro actors in transition to union level careers.
Do you see a void in the theatrical community that you intend to fill?
Not enough charitable support to other agencies from theatres. When was the last Equity fights AIDS event here vs. the monthly/weekly ones in NYC. Help needs to be on the way from us to the less fortunate in the theatre community.
Your company has already gotten its feet wet with one show, can you tell us about that?
MACK & MABEL as a semi-staged concert with a cast of 15 and small band, in collaboration with the invaluable and delicious Mark Chenovick and Jen Klos at Second Story Repertory. A critical and financial hit that we wished could have been extended, but alas SSR has a very crowded calendar.
You've been involved in the Seattle Theatre community for years, can you tell me a bit about your history?
In Seattle? Acting - at the 5th, Second Story Rep, Re-bar, the late great AHA! Theatre, the late great Cabaret de-Paris and Thumpers, Village Theatre, and Civic Light Opera (the old days version of what is now Seattle Musical Theatre). Producer and Co-Founding Artistic Director of Showtunes! (they later dropped the exclamation point). I have written for many theatre pages as a reviewer, and love seeing all the shows and local actors, plus having interview opportunities with the likes of Debbie Reynolds, Tommy Tune, Maltby and Shire, etc, etc, etc. All since 1990, so 27 years here. Ye gods!
What's been one of your most rewarding theatrical experiences to date?
Three not just one.
One - Producing and Performing in the 2000 Showtunes! ANYONE CAN WHISTLE. All-star cast and production team, and we were a hit, first time at bat! We had a great time back then, me and Maggie Stenson Pehrson (the Co-Founding Producer of Showtunes!). Maggie and Showtunes are still at it and still, I truly hope, having a ball.
Two - The 3 runs of my BROADWAY MALADIES! revues, which lead me to co-found Showtunes!
And Three - Working on SSR's beyond amazing version of CABARET five years ago (Five???) with the best cast, prod. team and director, Troy Wageman, who is choreographing SOLT's big deal season ender next summer. I love Troy as much as anyone I have ever done theatre with, and that's a shipload of folks!
And how about one of the least, if you dare?
Well there were some missteps. But probably PAJAMA GAME at SMT. The problems were with the Production Company model or lack thereof, and I was struggling with health problems. I have never watched the archival video. I feel like if I did it would just reopen old scabs.
Can you give me any indication of your upcoming season with Sing Out Louise?
Well, we are doing a world premiere about a marvelous lady Superstar of the 20th century Broadway scene. It's called Merman's Apprentice and its time has come in fact it's come a little later than it should have! Stephen Cole the book and lyric writer devours more Broadway than even I do, and he and his writing partner on the show David Evans brought the show to The Village Theater's Festival a few years ago, and yet it never got picked up by them for a full season. I assistant directed that version and ever since have dreamed of directing it. It has been done in concert so there's even a cast album with stars like KLea Blackhurst and the immortal Anita Gillette among the stars. It's our big, for the whole family show. As for the others they, like Merman's Apprentice, have something to do either directly or indirectly with the biggest writing and composing talent in Show Business, even in his eighties now. There have been a lot of productions of certain shows of his but few of the three we are obtaining the rights to. Fingers crossed we will get them all and be able to announce as planned at the event, as well as where we're doing them!
How cryptic. And how about what we can expect at the season launch party on the 26th? You're presenting an updated production of a cabaret you did back in the 90's and early 2000's with BROADWAY MALADIES OF 2017. Who will be performing?
Frances Brown, Tracy Coe Mayclin, Kathy Henson Gehrig, Sandra Singler, Doug Knoop, John Scott, Bobbi Kotula, Iris Elton, Eric Jensen, many many more and a man who wrote DIRTY LITTLE Showtunes and has been away from the lights of 14th Street too long, Tom Orr! I'm sure we'll all be singing "Hello, Tommy" when he comes in the room. It'll be so nice to have him back where he belongs.
All of this sounds super exciting and best of luck with the new company.
The Gala and performance of Broadway Maladies of 2017 will be held at Village Theatre in Issaquah on August 26th. For more information on Sing Out Louise! Theatricals or to get tickets or information on the event, visit them online at www.soltheatricals.org.
Related Articles View More Seattle

Stories

Shows