Fairytale and Fantasy Galore as Royal Conservatoire Descends on Fringe with INTO THE WOODS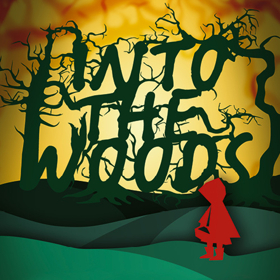 Continuing its decade-long, five star run at the Edinburgh Festival Fringe, the Royal Conservatoire of Scotland makes a return to the capital as the curtain rises on a grim Grimm's tale, Into the Woods.
Directed by the Royal Conservatoire's Michael Howell, the dark comedy will showcase MA Musical Theatre students as they perform the work by Stephen Sondheim and James Lapine.
Running from August 3 - 27 at Edinburgh's Assembly Hall, the production will take place in a milestone year, with the Royal Conservatoire celebrating its 170th anniversary while the Fringe turns 70.
Michael Howell, Director of Into the Woods and Musical Theatre Co-ordinator at the Royal Conservatoire of Scotland, said: "Into the Woods will see the Royal Conservatoire, ranked in the world's top three for performing arts education, serve up a melting pot of fairy tale characters who meet and clash as they pursue their happily-ever-afters.
"The Edinburgh Festival Fringe marks the culmination of a year's hard work for Masters Musical Theatre Performance and Musical Directing students, enabling them to unleash their unbridled creativity at one of the world's major festivals. Our professionals in training are immersing themselves fully into every aspect of the run at the Fringe to ensure the performances are a creative success."
Royal Conservatoire students will also showcase two new productions at the Fringe. Atlantic: A Scottish Story and Atlantic: America & The Great War are in partnership with the prestigious American Music Theatre Project (AMTP) at Northwestern University and Noisemaker, the award-winning music theatre company run by Royal Conservatoire of Scotland graduates, Scott Gilmour and Claire McKenzie.
The Royal Conservatoire of Scotland's MA Musical Theatre students have been performing at the Edinburgh Festival Fringe for over a decade and have produced many Scottish premieres. Previous productions, which include 9 to 5, Urinetown, Avenue Q, Jerry Springer the Opera and The Addams Family, have earned a string of five star reviews. Graduates of the programme are working around the world in London's West End, on Broadway, on international tours and for renowned companies including the National Theatre of Scotland.
Information and tickets for Into the Woods and other Royal Conservatoire of Scotland performances and events at Edinburgh Festival Fringe, are available from https://rcsedfest.co.uk.
More Hot Stories For You