EDINBURGH 2019: BWW Review: TONY LAW: IDENTIFIES, Monkey Barrel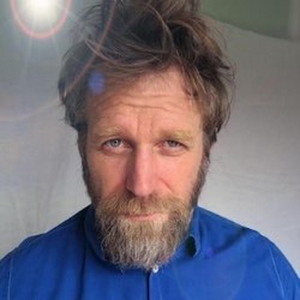 Tony Law opens with a world map behind him, dressed in the attire he is known by, encompassing his classic top hat, checked shirt, braces and a new edition, his guitar. He draws us in with his self-deprecating style, saying he doesn't have the vocabulary, but he does have the feelings.
Law explains that only those who love war can be controversial, but he prefers friendship. Thrillingly, we learn, he does time travel, but mostly in the 1840s on a Russian steamboat with his German shepherd - telling jokes to Sergei and Vlad mostly, but he has also been stuck in ancient Indonesia. A firm favourite with the crowd is Tony's Texan voice and a discussion that explores the things you say in life that inevitably haunt you.
A dancing interlude marks the halfway mark, with a switch from the top hat to his iconic blue headband. Tony enjoys Radio 4, The Archers, but certainly not Gardener's World, and the merits of him doing half the household chores really enhances his marital relationship.
We are treated to a tale about his pets and a catchy verse of "Woodstock the Rabbit and Wolfie the German Shepherd", which is joyfully revived at the end. He frets about the worrying drop in insect numbers, the evolution of language and a new wave of comedians with degrees usurping him, but he's not genuinely worried, because he's got 5-8% Neanderthal DNA on his side.
Tony Law is wild, utterly absurd and magnetic.
https://tickets.edfringe.com/whats-on#q=%22Tony%20Law%3A%20Identifies%22
Related Articles