EDINBURGH 2018: BWW Q&A- A Beginners Guide To Populism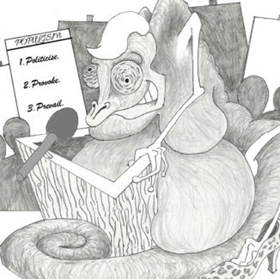 BWW catches up with the team behind A Beginners Guide To Populism ahead of their run at the 2018 Edinburgh Festival Fringe.
Tell us a bit about A Beginners Guide To Populism.
The play is a dark comedy about the rise of populism and what it can lead to if it's allowed to go unchecked. It's set in the fictional village of Little Middleton. Villagers are opposed to plans to make the village part of a garden city. A would-be MP takes on their cause, not because she supports it herself but because her party is trying to reconnect with local voters and this is the way to do it. They use the modern day weapons of fear and panic to get the public on their side, but then find out what they unleash when people actually believe them.
What was the inspiration for the play?
Brexit and Boris Johnson and then the election of Trump were the initial inspirations alongside the dangerous rise of populist and far-right politics across Europe. What all of these have in common are the manipulation of public opinion for political gain and the creation of fear, panic and mistrust on a wide scale.
I was looking to find a way of showing how shocking and ridiculous it all is when I read an article about Government plans to create new garden cities. There was a quote from someone who said it would destroy their village, and that's when I knew I had the setting for the dark comedy I wanted to write.
Why does it feel particularly realistic?
Google 'Havering does not want to be part of London or Europe' and you'll start to find out! Look at what's been happening in the last couple of weeks, with Johnson's resignation and the attention paid to Trump, and you also see how it chimes with what's happening on a national and global scale.
Added to that, some of the lines are paraphrased from statements and letters by senior MPs during and after Brexit. I think it's all of this that makes the play realistic and worrying as well as funny.
Who would you recommend comes to see it?
Anyone who wants intelligent thought-provoking comedy and anyone who believes politics should be done differently. So far, we've had people from across the political spectrum praising the play, which has been great to see.
And who would you suggest maybe doesn't..?
People who don't like swearing. There's a lot of strong language from one of the characters.
Timings and ticket information for A Beginner's Guide To Populism are available on the edfringe website.