Asolo Repertory Theatre Announces New Online Platform: Asolo Rep Engage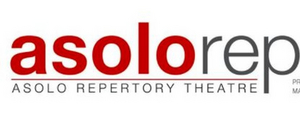 Challenging times call for creative solutions. Asolo Rep announces Asolo Rep Engage, a new online platform that presents new ways for the community to engage and connect with the theatre remotely during the unprecedented circumstances brought on by the virus virus.
Asolo Rep Engage is an online education, dramaturgy, and engagement platform that gives the community a direct connection into Asolo Rep's creative process while also celebrating the art of theatre and all the people who create it. As part of this new platform, already existing programs like The Scoop will be adapted for online use; in addition, Asolo Rep Engage will feature interactive and accessible educational programming for students & educators. Asolo Rep Engage is free and accessible to all through social media and email updates.
"The connection that theatre provides is vital to what makes us human," said producing artistic director Michael Donald Edwards. "Now more than ever, we want people to know that we are here, that we are still working to tell amazing stories in any way we can, and that we will come back from these trying times more robust than ever."
The program will use Asolo Rep's website, Youtube, Facebook, Instagram, Twitter, and a new Asolo Rep Engage webpage specifically for the program to reach as wide an audience as possible. Audience members will find content illuminating past and future works, the artists and administrators who make it happen, and art activities for at home creativity. The company also hopes to offer streaming of selected productions soon.
"Asolo Rep Engage is a meaningful extension of our mission to provide deeply integrated education and engagement programs with and for our community ." said Sara Brunow, Muriel O'Neil Education and Engagement Director. "Our entire team is energized, thinking creatively about ways to connect with people who are already a part of Asolo Rep's family and with new audiences. Theatre is for everyone, and we want to share this art form with everyone."
Asolo Rep Engage is having a rolling launch beginning March 24. A video introducing the team and demonstrating how to participate is available online now at youtube.com/watch?v=b1Kl6_Xraoo. Questions and comments will be monitored and new content will be added daily to create a real time conversation.
During these challenging times, donor support is critical. Please consider donating now to Asolo Rep to aid educational and community-based efforts while our theatre is closed. Your help means more now than ever. Patrons wishing to donate should visit www.asolorep.org for more information.
Related Articles View More Sarasota

Stories

Shows
More Hot Stories For You