Photo Flash: Meet the Cast of Marin Theatre Company's FAILURE: A LOVE STORY
To close its 47th Season, Marin Theatre Company will produce the West Coast premiere of Failure: A Love Story by Philip Dawkins. Directed by MTC's artistic director Jasson Minadakis, this play about love and loss will feature five actors playing multiple characters, using puppets and playing live music both original (by MTC's frequent collaborator Chris Houston, a Berkeley-based composer and musician) and from the era of the play - 1920s Chicago. Scroll down to meet the cast!
This show will feature a cast of talented local actors - all previously seen at MTC before - including Marin natives Patrick Kelly Jones, Liz Sklar and Kathryn Zdan, as well as Brian Herndon and Megan Pearl Smith. The production will run for 29 performances from June 5 through June 29. Opening night is Tuesday, June 10. Filled with Roald Dahl-like mirth, mischief and melancholy, Failure: A Love Story is recommended for ages 6 and up.
With the very opening lines, we know the basic plot of this anything-but-predictable, "wildly charming" (Chicago Reader) and "fantastically macabre" (Huffington Post) new play set in 1920s Chicago: "Nelly was the first of the Fail Girls to die, followed soon after by her sisters, Jenny June and Gerty Fail, in that order. Causes of death were Blunt Object, Disappearance and Consumption, also in that order." But before each young woman meets her untimely end, she finds love and happiness in this "lovely, bittersweet play" (Philadelphia Inquirer), in which "Dawkins approaches death with a quiet strength and gentle humor" (Chicago Now). MTC's production will emphasize the musicality of Dawkins' play - highlighting the American Songbook standards mentioned in the script's stage directions, as well as adding original tunes to underscore the playwright's playfully poetic words.
Developed at the Lark Play Development Center in New York, Failure premiered in November 2012 at Chicago's Victory Gardens and has also been produced at Azuka Theatre in Philadelphia, Illinois Shakespeare Festival and Stages Repertory Theatre in Houston. Best known for his Joseph Jefferson Award-nominated play The Homosexuals, which premiered at Chicago's About Face Theatre in 2011 and receives its Bay Area premiere this month at New Conservatory Theatre Company in San Francisco, Dawkins receives his joint Bay Area debut in May and June at NCTC and MTC. Chicago Sun-Times has called his work "smart, funny, poignant, sharply observed [and] up-to-date." He is a Victory Gardens Ensemble Playwright, an artistic associate of About Face Theatre and a founding member of Chicago Opera Vanguard.
MTC's artistic director Jasson Minadakis directs the West Coast premiere of Failure: A Love Story. Winner of the 2010 San Francisco Bay Area Theatre Critics Circle Award for best director (Equivocation) and a nominee in the same category in 2011 (The Glass Menagerie), he most recently directed the "bold, original and groundbreaking" (North Bay Bohemian) world premiere of Lasso of Truth in February. Earlier this month,The Whipping Man, which Minadakis directed for MTC and Virginia Stage Company in 2013, won the 2013 SFBATCC Awards for best production and ensemble. The show was also highlighted as one of the best in the Bay Area of 2013 by San Francisco Chronicle, Marin IJ andBroadwayWorld.com - San Francisco.
Failure: A Love Story features the returns of five talented local actors, including three Marin County natives - Oakland native/San Francisco resident Brian Herndon, who was last seen on stage at MTC in The Good German in 2007; Larkspur native and Redwood High Schoolgraduate Patrick Kelly Jones, who was last seen at MTC in public readings of Bill Cain's play-in-development 33, as well as It's a Wonderful Life: A Live Radio Play; Marin native and Branson School graduate Liz Sklar, who last appeared at MTC in the world premiere Lasso of Truthin February; Megan Pearl Smith of the folk duo Misner & Smith, last seen at MTC in 2010's Woody Guthrie's American Song (for which an official cast recording will be released this summer); and Mill Valley native and Tamalpais High School graduate Kathryn Zdan, last seen at MTC in the world premiere of Bellwether.
Based in Mill Valley, MTC is a 47-year old professional nonprofit theater that is a destination for exhilarating performances, inspired new American plays and powerful theatrical experiences.
Photo Credit: Ed Smith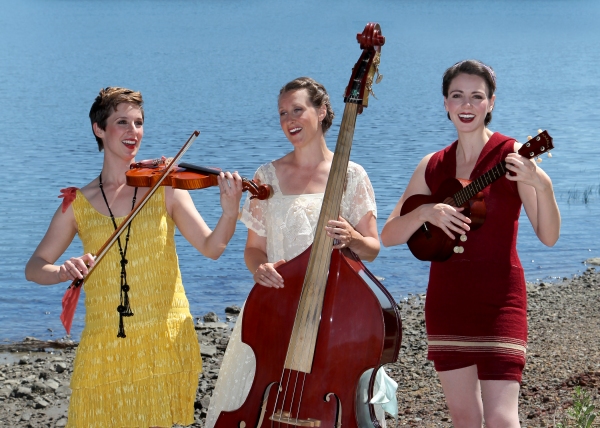 Kathryn Zdan, Megan Smith and Liz Sklar star as the Fail sisters -- Nelly, Gerty and Jenny June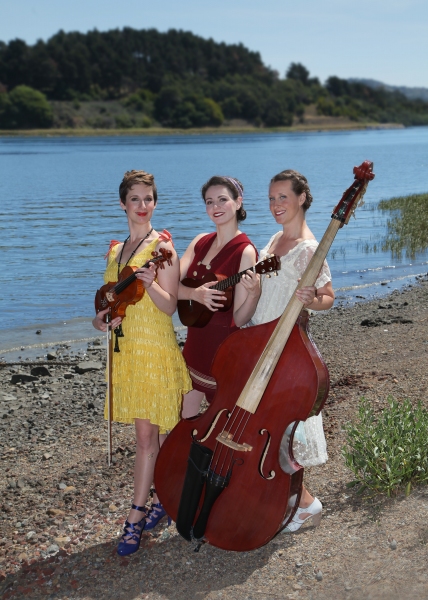 Kathryn Zdan, Liz Sklar and Megan Smith star as the Fail sisters -- Nelly, Jenny June and Gerty

Liz Sklar, Kathryn Zdan and Megan Smith star as the Fail sisters -- Jenny June, Nelly and Gerty

Related Articles View More San Francisco

Stories

Shows
More Hot Stories For You