Photo Flash: First Look at Sierra Rep's ALL MY SONS
It was written during World War II, but Arthur Miller's play All My Sons continues to resonate with audiences today. Running through September 21 at Sierra Repertory Theatre's East Sonora stage, the drama's themes - corruption, materialism, getting ahead at the expense of others - are still relevant, said Scott Viets, artistic director at Sierra Repertory Theatre. BroadwayWorld has a first look at the cast in action below!
Viets, along with Dennis and Sara Jones, the theater's producing and managing directors, chose the play in part because it drives people to think about right and wrong. It's based on a true story, which Miller's then mother-in-law pointed out in an Ohio newspaper. The news story described how in 1941-43 the Wright Aeronautical Corporation had conspired with U.S. Army inspection officers to approve defective aircraft engines intended for the military.
Miller's play, though, focuses on Joe Keller, the fictional head of the company, who is accused of releasing the defective parts. That decision sets off a series of events that highlight the play's complex characters.
There's Kate, the wife who defends her husband and insists that one of her sons, missing in action, is alive. There's Ann, who was engaged to the missing son and now plans to marry his brother. There's Chris, the brother, a decorated war veteran who could potentially inherit the company, unknowingly profiting from his father's business practices.
Actor John Combs will come to Sonora from Los Angeles to play Joe Keller. The 60-year-old first saw the play when he was a drama student in his 20s. Combs most recently played parts in The Love List by Norm Foster and An Ideal Husband by Oscar Wilde. He's been in two episodes of Law and Order and had a small part in the film When Harry Met Sally. This is his first Sierra Rep production.
It's also the first time the theater has staged a play by Miller, considered by many to be one of the great American playwrights. Miller wrote All My Sons after his first play, The Man Who Had All The Luck, failed on Broadway, lasting only four performances. It was his final attempt at producing a commercially-successful play. He vowed to "find some other line of work" if the play did not find an audience. But All My Sons won the Drama Critics Award for Best New Play in 1947, won multiple Tony Awards and established Miller as a leading voice in American theater. He went on to write other well-known plays, including Death of a Salesman and The Crucible.
All My Sons was twice adapted for film, in 1948 and again in 1987. Still, the work is not often seen on stage today, said Viets, who went on to explain that the theater chose it because it is one of Millers lesser-produced works.
Another thing about All My Sons that appealed to Viets is the play's timeline. It's set in a 16-hour time period, a "day in the life" of the Keller family.
All My Sons runs now through September 21 in East Sonora. Friday performances begin at 7 p.m., Saturday evening shows begin at 8 p.m. and Wednesday, Saturday and Sunday matinees begin at 2 p.m. Check Sierra Rep's schedule for Thursday times, which fluctuate between 2 p.m. and 7 p.m. performances. General admission ranges from $26 to $32. The show is rated PG-13. For more information or reservations, call Sierra Rep's box office at 209-532-3120 or visit Sierra Rep at www.sierrarep.org.
Photo Credit: Rich Miller Photography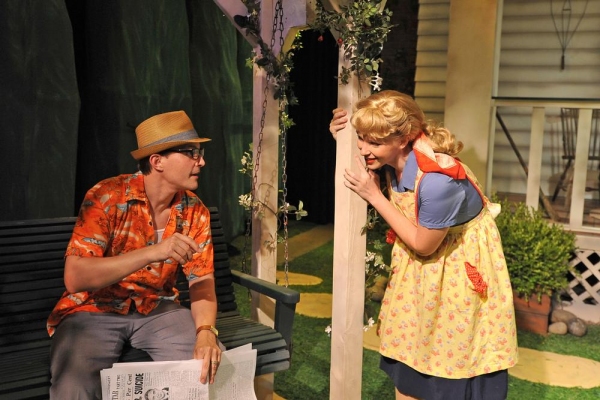 Breton Nicholson and Stephanie Tucker

Olga O'Farrell and Michael Ludlum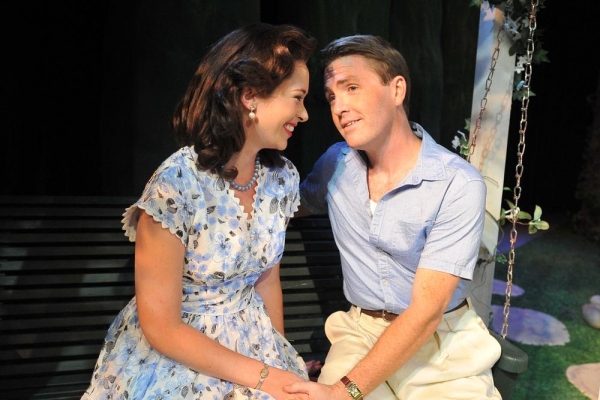 Alyson Lindsay and Michael Hampton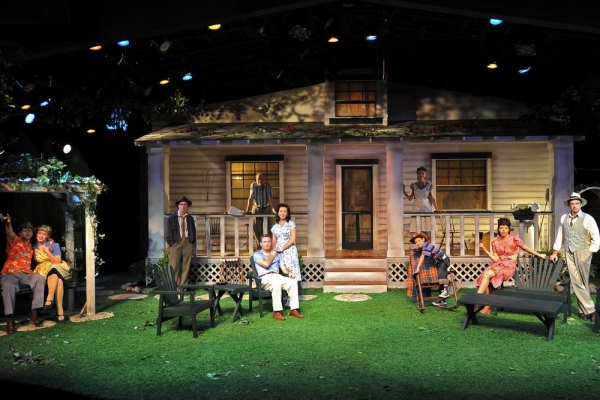 The Cast of ALL MY SONS
Related Articles View More San Francisco

Stories

Shows
More Hot Stories For You