Latest News on John Combs
John Combs News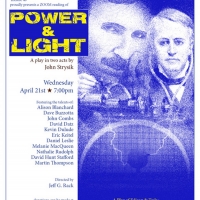 Theatre 40 Will Perform a Reading of POWER & LIGHT This Week
by Stephi Wild - Apr 18, 2021
Theatre 40 will present a play reading on YouTube of a new work by John Strysik, Power & Light. Thomas Edison and Nikolai Tesla: The War That Lit the World. Pioneering scientists in electronics, they were rivals with differing viewpoints on delivering energy. Edison was about the money, while Tesla was more a believer in free energy for all. Commerce won.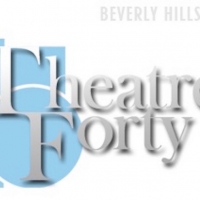 Theatre Forty Presents THE BEST REVENGE On Zoom, December 9
by A.A. Cristi - Dec 7, 2020
On Wednesday, December 9, 2020 at 7:00 p.m. PST, Theatre Forty will present a reading on Zoom of a new comedy, The Best Revenge, by Michael Halperin.
BWW Review: SUNDAY DINNER Proves to be a Challenge When Family Secrets are Revealed
by Shari Barrett - Jan 25, 2020
At the center of his play is the Matera family, soon to get together for a very special SUNDAY DINNER in that their son Michael (James Tabeek), a young priest in the Chicago Archdiocese, is returning to his parents' home in the Bronx after his grandfather dies. And just as Jewish mother would "qvell" about her son being a doctor, no doubt a Catholic mother would love to brag about her son being a priest. So of course when we first meet the family's matriarch Rose (Sharron Shayne) and her sister Margaret (Michele Schultz) as they are preparing the table for what they expect will be an interesting gathering, we soon learn because so many family members will be there with lots of past history, emotional reactions are bound to be ignited.
SUNDAY DINNER Will Have its World Premiere at Theatre 40
by Stephi Wild - Nov 29, 2019
Michael Matera, a young priest in the Chicago Archdiocese, returns to his parents' home in the Bronx after his grandfather dies. The Matera clan is gathering at the family home for Sunday dinner. Soon after Michael arrives, his retired working-class father Eddie confesses a sin (more like a felony, really) to Michael. It's a misdeed which could have serious consequences for other members of the family. To Eddie's dismay, Michael refuses to grant him absolution. There are reasons for this (which won't be given away here; You'll have to see the play to find out).

BWW Review: Arthur Miller's ALL MY SONS Is Still A Timeless Piece of American Theater
by Ilana Lifshitz - Jul 5, 2018
What sounded like a gramophone played Christmas Island as the audience shuffled inside the second-story stage of the Lonny Chapman Theatre. Wind-blown debris and leaves adorned the entire stage and a tree snapped in half sat upstage. Patio furniture, newspapers and pipes helped set the scene of the Keller Family's backyard in August 1947. This was Arthur Miller's ALL MY SONS.
Photo Flash: ALL MY SONS Comes to Group Rep This Summer
by A.A. Cristi - Jun 29, 2018
The Group Rep presents Arthur Miller's 1947 award-winning American drama ALL MY SONS, directed by Linda Alznauer, produced by Diane Frank and Linda Alznauer for the Group Rep. How far would a man go to protect his family, his interests, and his legacy?  Re-visit this exquisitely written, post-war play depicting the tragic downfall of an American family caught in a web of lies, greed, love, and loss, and asking its audience examine their own social responsibilities to all the sons of American wars. ALL MY SONS runs June 30 - August 5 at the Lonny Chapman Theatre, in North Hollywood, CA 91601 (at the edge of the NoHo Arts District).
THE GRAMMYS - CIROC and Spectacular Drink Recipes
by Marina Kennedy - Feb 16, 2016
CÎROC Ultra Premium was named the 'Official vodka of the 58th Annual GRAMMY Awards®,' building off of the brand's involvement in last year's most coveted weekend in music.
'Pro99' Actors' Equity Members Send Open Letter to AEA President
by Tyler Peterson - Aug 27, 2015
Members of the 'Pro99' movement of Actors' Equity Association have issued an open letter to AEA's newly elected president, Kate Shindle, in response to her victory and to her inaugural address as president of the national union for actors and stage managers. The open letter is signed by over 400 Equity members (listed below), including such notable names as Ed Asner, Francis Fisher, Sally Kirkland and Alfred Molina. The 'Pro99' movement formed in late 2014 in opposition to AEA's rollout of a new plan that will effectively force 'intimate theaters' in Los Angeles to pay Equity actors minimum wage, go 'non-union' or even close - despite an overwhelming vote against the plan by 66% of the Los Angeles membership on an advisory referendum. 'Pro99' members around the nation, who take their name from the current AEA '99 Seat Plan' that allows members to volunteer in smaller venues, oppose AEA's new promulgated plan. They are requesting that Equity leadership put a moratorium on the plan until local members' voices can be heard, and that the union work with its members to develop an alternative plan that will more realistically address the needs of the Los Angeles theater community.
BWW Reviews: HELLMAN V. MCCARTHY Absorbing Theatrical Evening at Theatre 40
by Don Grigware - Feb 9, 2015
It all started simply enough when Dick Cavett invited author/critic Mary McCarthy on his PBS talk show on January 25, 1980. What resulted from a completely unplanned remark was one of the biggest literary feuds in history. McCarthy, when asked by Cavett to mention questionable authors at the time, is quoted as responding about the dishonesty of Lillian Hellman 'Every word she writes is a lie, including 'and' and 'the'. Hellman just happened to be watching the TV program and proceeded to sue McCarthy, Cavett and the network for over a million dollars.