Photo Flash: First Look at Magic Theatre's THE GANGSTER OF LOVE
Magic Theatre (Loretta Greco, Artistic Director and Jaimie Mayer, Managing Director) announced today the complete cast of Jessica Hagedorn's World Premiere THE GANGSTER OF LOVE, the final production of the 2017-2018 season. Previews begin on Wednesday, April 11, 2018 at Magic Theatre's Fort Mason location, with a press opening on Wednesday, April 18, 2018 at 8:00 p.m. Tickets are on-sale now.
Jessica Hagedorn's THE GANGSTER OF LOVE focuses on the author's own story of immigration from Manila and is based on her book of the same name. In THE GANGSTER OF LOVE, Raquel "Rocky" Rivera and her eccentric family settle in the Haight during the 1970s, amidst a dynamic period of conflict, social change, and artistic flourishing in San Francisco. The lauded city of poets, rebels, and thriving musicians will be reclaimed at Magic Theatre through the eyes of Hagedorn's immigrant artists. This world premiere stage adaptation - twenty years in the making - will feature live music, poetry reading, and the music video as key narrative forms. THE GANGSTER OF LOVE is a Magic Gerbode commissioned new play.
The cast will feature Sarah Nina Hayon as "Milagros Rivera," Golda Sargento as "Rocky Rivera," Jen Parsario as "Voltaire Rivera," Sean San Jose as "Uncle Marlon, Carabao Kid," Chuck Lacson as "Basilio Cruz, Shig Murao," Lance Gardner as "Bugsy Bustamante, Zeke Akamine, Jimi Hendrix", Patrick Alparone as "Elvis Chang," Lawrence Radecker as "Rick Foss," Dezi Soley as "Keiko Van Heller" and Lisa Hori-Garcia as "Fely."
In addition to Ms. Hagedorn and Ms. Greco, the creative team includes Shirley Fishman (Dramaturg), Hana Kim (Scenic and Projections Design), Sara Huddleston (Sound Design), Ulises Alcala (Costume Design), Ray Oppenheimer (Lighting Design) and Michaela Byrne (Production Stage Manager).
"We are honored to welcome the great Jessica Hagedorn back to Magic," said Magic Theatre Artistic Director Loretta Greco. "For over two decades, THE GANGSTER OF LOVE has been a classic full of inspiration and deeply meaningful for so many young people. All of us at Magic are thrilled to support the creation of a play from the original prose which is in equal parts: an artist's coming of age story, an immigrant's tale, and the story of San Francisco and the glorious 70's... Magic will return to its old warehouse roots while the audience grooves to the sounds of the GANGSTER OF LOVE band! We can't wait!"
"I'm thrilled to be collaborating once again with the Magic Theatre's fearless artistic director, Loretta Greco, in bringing THE GANGSTER OF LOVE to San Francisco," said Playwright Jessica Hagedorn. "I can't wait to work with our innovative creative team, and the stellar cast of kick-ass actors and musicians that we've assembled."
Tickets:
Online: MagicTheatre.org
Phone: (415) 441-8822
In-person: On non-performance dates, the Box Office is open Tuesday - Friday 10:00 a.m. to 5:00 p.m. On performance dates, the Box Office is open Tuesday - Friday from 12:00 p.m. to 5:00 p.m. and on Saturday and Sunday one hour prior to the show.

Sean San Jose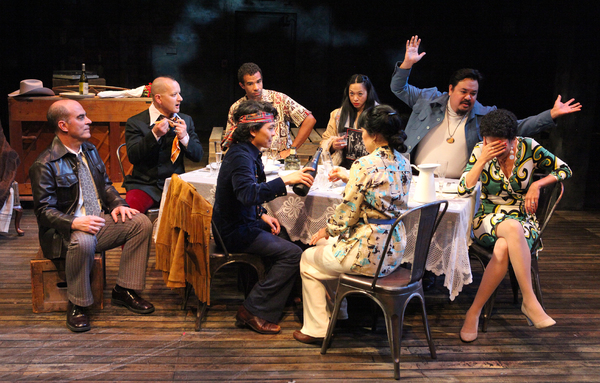 The Cast of GANGSTER OF LOVE

Golsa Sargento, Jen Parsario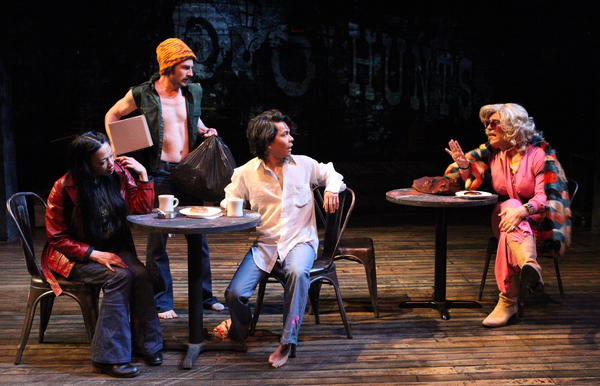 Golda Sargento, Patrick Alparone, Jen Parsario

Lance Gardner, Golda Sargento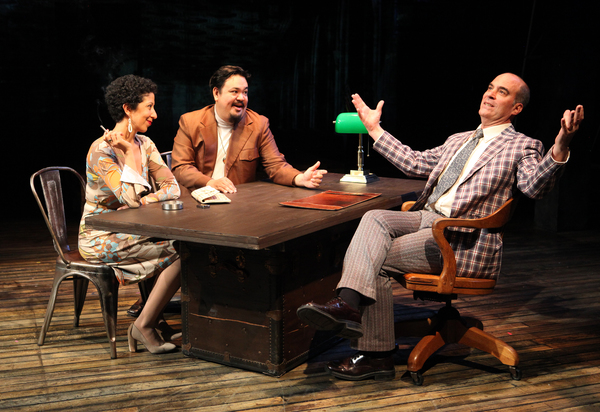 Sarah Nina Hayon, Chuck Lacson, Lawrence Radecker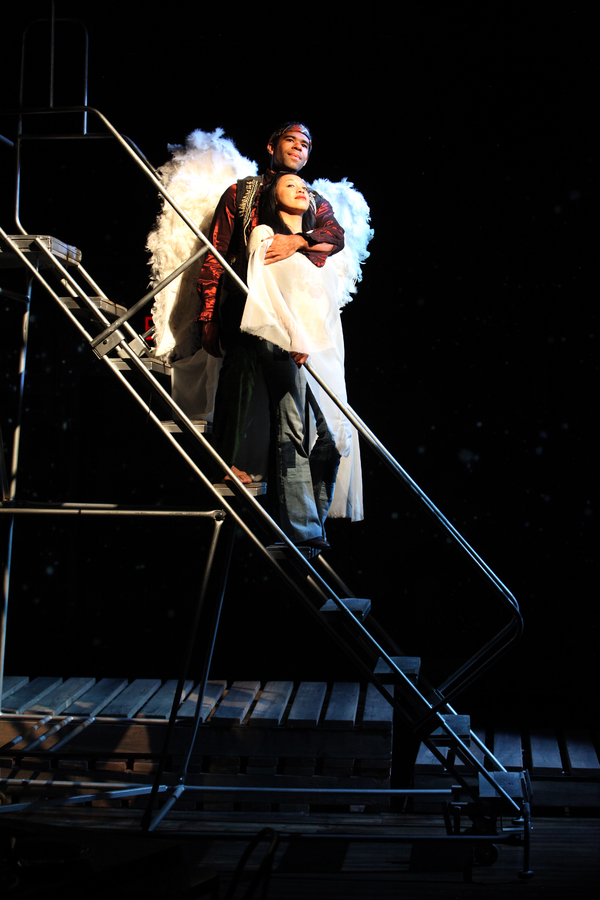 Lance Gardner, Golda Sargento