Photo Flash: A.C.T. Stages VIETGONE
Following sold-out houses at Oregon Shakespeare Festival and New York's Manhattan Theatre Club, American Conservatory Theater continues its 2017-18 season with Qui Nguyen's critically acclaimed play, Vietgone. Hailed as a "raucous, immensely moving comedy" by the New York Times, Vietgone is a modern twist on the classic story of boy meets girl. In this irreverent new comedy, three young Vietnamese immigrants leave a war-torn country for an eye- opening road trip across the bewildering and foreign landscape of 1970s America. A vibrant mash-up of audacious language, pop-culture references, and kick-ass romance, this sexy, sassy, freewheeling ride is an action-packed road trip that shifts gears instantaneously from hilarity to heart-wrenching drama.
Tickets are available at the A.C.T. Box Office
at 415-749-2228 or online at
http://www.act-sf.org
.
Photo Credit: Kevin Berne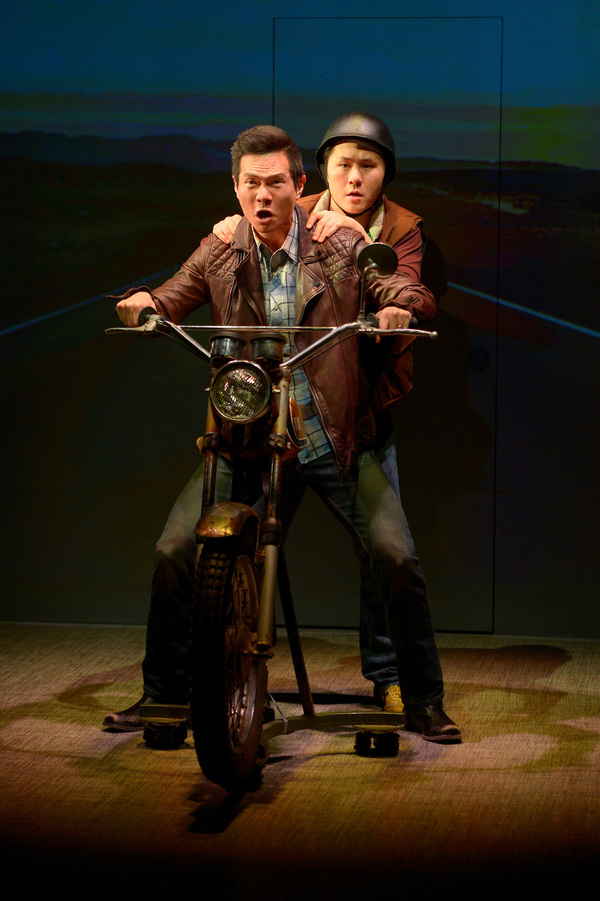 Quang (James Seol, front) and friend Nhan (Stephen Hu, back) embark on a motorcycle trip from Arkansas to California

Helicopter pilot Quang (James Seol, right) promises his wife Thu (Cindy Im, left) that if the Viet Cong invade Saigon he will fly her and their two children to safety

Nhan (Stephen Hu, left) and Quang (James Seol, right) fly a helicopter full of people to safety

Tong (Jenelle Chu, left) and her mother Huong (Cindy Im, right) arrive at Fort Chaffee, Arkansas

Quang (James Seol, left) is informed by Captain Chambers (Jomar Tagatac, center) of the USS Midway and his translator (Cindy Im, right) that he cannot return to Saigon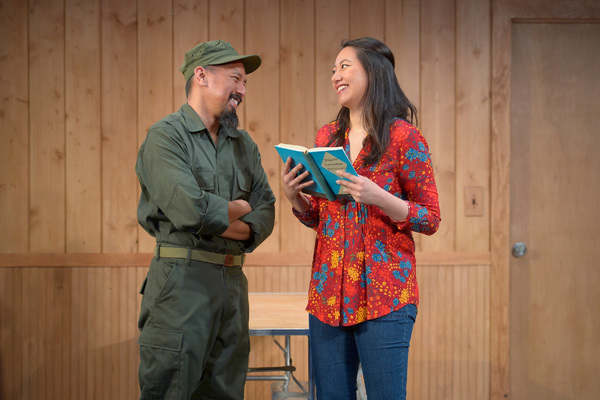 Bobby (Jomar Tagatac, left), an American soldier at Fort Chaffee, is smitten with Tong (Jenelle Chu, right)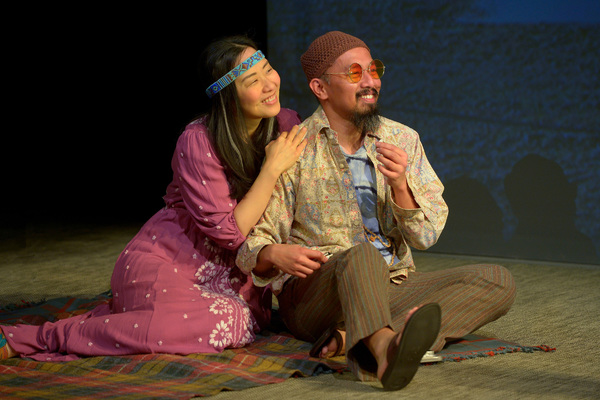 Two hippies (Cindy Im, left, and Jomar Tagatac) smoke a joint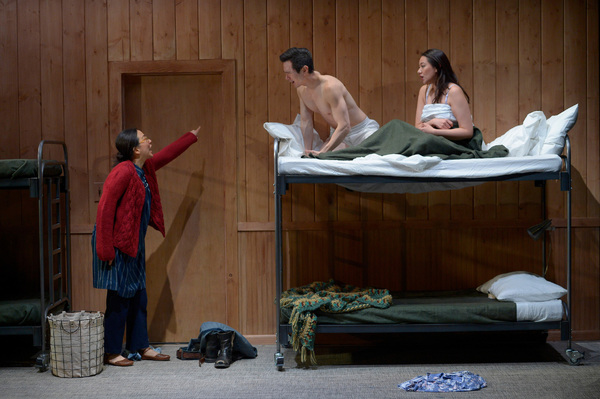 Huong (Cindy Im, left) walks in on Quang (James Seol, center) and Tong (Jenelle Chu, right) in bed

Quang (James Seol, left) and Nhan (Stephen Hu, right) share a joint during their trip from Arkansas to California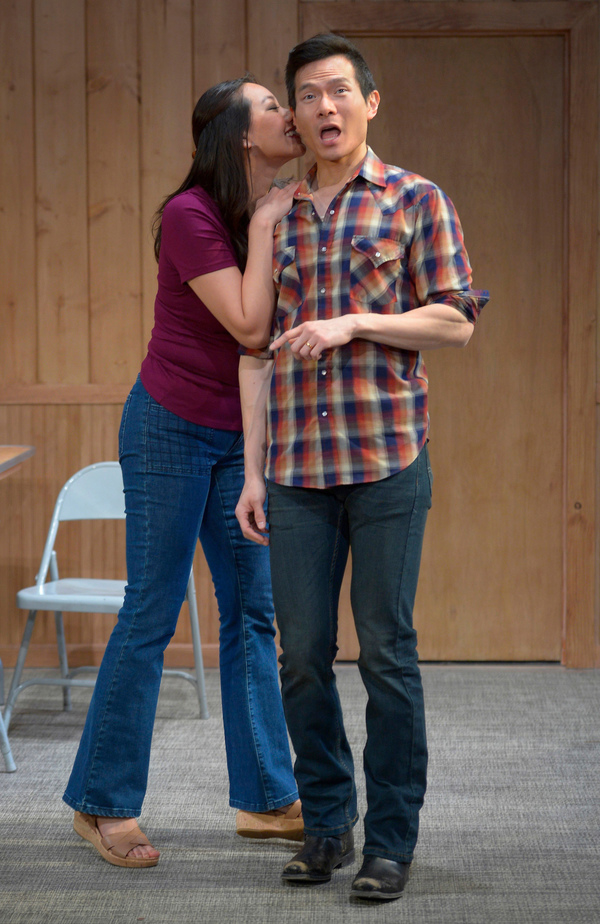 Tong (Jenelle Chu, left) whispers an invitation to Quang (James Seol, right)

Huong (Cindy Im, left) embraces her daughter Tong (Jenelle Chu, right)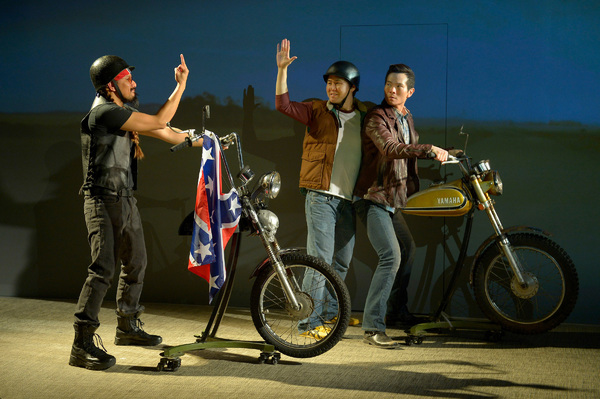 Quang (James Seol, right) and Nhan (Stephen Hu, center) get into an altercation with a redneck American biker (Jomar Tagatac, left)