Photo Flash: 42nd Street Moon Presents ME AND MY GIRL
San Francisco's 42nd Street Moon (Daren A.C. Carollo and Daniel Thomas, Co-Executive Directors), currently celebrating its 25th Anniversary in continuous operation, has announced the full cast and creative team for the final production of the 2017-2018 season: ME AND MY GIRL, a hilarious and delightful 1930s West End smash hit (winner of three Tony Awards for the critically-acclaimed 1986 Broadway revival). ME AND MY GIRL features book and lyrics by L. Arthur Rose & Douglas Furber, revised by Stephen Fry with contributions by Mike Ockrent, and music by Noel Gay. ME AND MY GIRL runs from May 2 - 20, 2018 and will perform at San Francisco's Gateway Theatre (formerly the Eureka Theatre). The press opening will take place on Saturday, May 5 at 6:00 p.m. Tickets range from $25 - $75 and can be purchased through the Box Office at (415) 255-8207 or online at www.42ndstmoon.org.
42nd Street Moon's production of ME AND MY GIRL will be directed and choreographed by Mindy Cooper, with Music Direction by Dave Dobrusky.
The cast of ME AND MY GIRL will feature Michael Barrett Austin as "Herbert Parchester/Ensemble," Milissa Carey as "Maria, Duchess of Dene," Michael Patrick Gaffney as "Sir John Tremayne," Scott Hayes as "Sir Jasper Tring," Nicole Helfer as "Pearly Queen/Ensemble," Andrew Mondello as "Bob Barking/Ensemble," BRITTNEY MONROE as "May Miles/Ensemble," Lee Ann Payne as "Mrs. Brown/Ensemble," Keith Pinto as "Bill Snibson," Daniel Thomas as "The Hon. Gerald Bolingbroke," Colin Thomson as "Heatherset/Ensemble," Melissa WolfKlain as "Sally Smith," Nicholas Yenson as "Pearly King/Ensemble" and "Elise Youssef as "Lady Jacqueline Carstone."
In addition to Ms. Cooper and Mr. Dobrusky, the creative team will include Nicole Helfer as Associate Choreographer, Brian Watson as Set Designer, Liz Martin as Costume Designer, Dave Lam as Lighting Designer, Lynne Soffer as Dialect Coach, Lauren Howry as Assistant Stage Manager and Alicia Lerner as Stage Manager.
"ME AND MY GIRL is one of the funniest shows I ever had the pleasure of watching," said 42nd Street Moon Co-Executive Director Daniel Thomas. "The first time I saw it, I was alternately on the floor with laughter and dancing in the aisles to the infectious and romantic score. It is in many ways the archetypal musical comedy of its day: a layabout leading man with charm to spare, a spunky yet sweet and sincere ingenue, the domineering battleaxe, the goldigger, quirky character roles aplenty, tap dancing, song hits with multiple reprises, and a fish-out-of-water plot where everything is resolved quite nicely by evening's end. The show was a wild success in London in the 1930s, and again in both London and New York in the 1980s. It hasn't been seen much in recent years, and that's a shame, because it's an evening of love and laughter, and that never goes out of style. We're extremely pleased to be bringing this charmer to the Gateway Stage, and we know audiences will leave with a spring in their step and a song in their heart."
"ME AND MY GIRL was created in 1937 as a balm for a rather tempestuous time in London," said Director/Choreographer Mindy Cooper, "when humor and love and catchy tunes were greatly needed. 80 years later, some things never change! With the catchiest of tunes, ribald humor and a winning love story, ME AND MY GIRL will lift the audience's hearts and get people dancing in the aisles. In ?to?day?'?s ?climate of trying headlines, it is a pleasure to dive into this wildly funny romp of a love story. ME AND MY GIRL is a classic tale of love conquering all, and so much of the heart of this show is surprisingly relevant today?. A refreshing story of a Cockney man who is discovered to be the 14th Heir to the Earl Of Hareford, and yet his heart steers him instead of his bank account. The songs are classic Music Hall ballads and up tempos. The dances are high energy and elating. The humor, well, the humor is a panacea for what ails you! There is a reason this chestnut of a musical has survived 80 years!"
At once both sidespittingly funny and charmingly romantic, ME AND MY GIRL was a major hit on the West End in 1937, but was largely unknown in the United States until a Broadway production in 1986, where it also became a major success. This fish-out-of-water comedy is the story of a roustabout Cockney lad who learns he's actually an Earl and must try to adjust to his new upper-class life. Several of the songs from the show became major hits of the day, including "Leaning On a Lamppost," "The Lambeth Walk" and the title song.
ME AND MY GIRL runs about two hours and fifteen minutes, including one intermission.
42nd Street Moon's 2018-2019 season will include THE BEST LITTLE WHOREHOUSE IN TEXAS (October 3 - 21, 2018), DAMES AT SEA (November 28 - December 16, 2018), FIORELLO! (February 27 - March 17, 2019), 110 IN THE SHADE (April 24 - May 12, 2019), ONCE (June 12 - 30, 2019) and THE OLDEST LIVING CATER WAITER (performances begin June 23, 2019). More information about 42nd Street Moon is available online at www.42ndstmoon.org.Tickets to ME AND MY GIRL may be purchased online at www.42ndstmoon.org or by calling the Box Office at (415) 255-8207 (Tues. - Fri., 11 a.m. - 4 p.m.).
42nd Street Moon celebrates and preserves the art and spirit of the American Musical Theatre. The organization contributes to its evolution and continuing vitality by presenting intimately produced performances of classic and rarely performed musical works. Through productions, educational programs, and community outreach, 42nd Street Moon is committed to increasing the awareness and appreciation of the rich heritage and cultural perspective of the musical theatre and its vast influence on the world stage. For more information, visit: www.42ndstmoon.org.


(L to R) Andrew Mondello, Elise Youssef, Nicholas Yenson.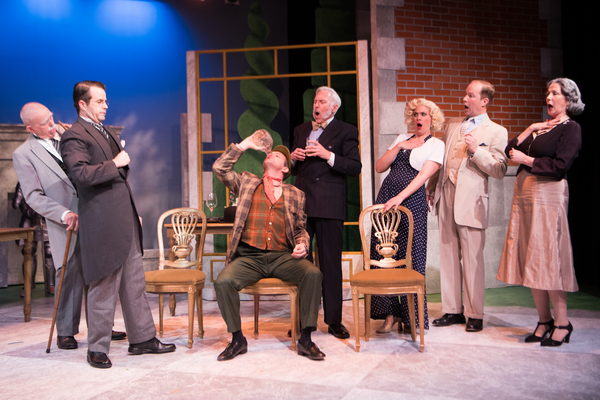 (L to R) Scott Hayes, Michael Barrett Austin, Keith Pinto, Michael Patrick Gaffney, Elise Youssef, Daniel Thomas, Milissa Carey. Photo by Ben Krantz Studio.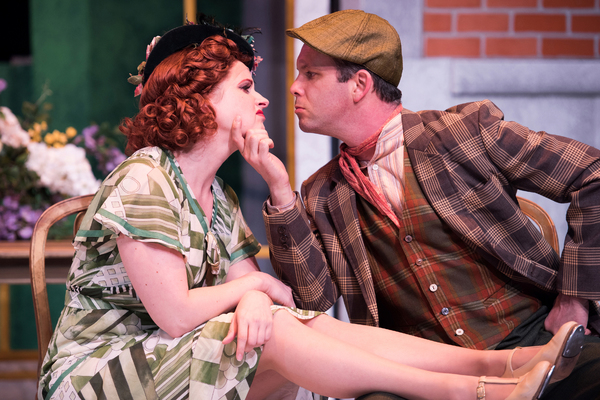 Melissa WolfKlain and Keith Pinto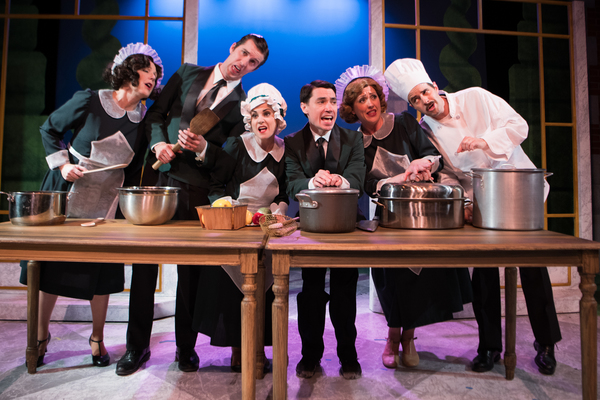 The Ensemble

The Company of ME AND MY GIRL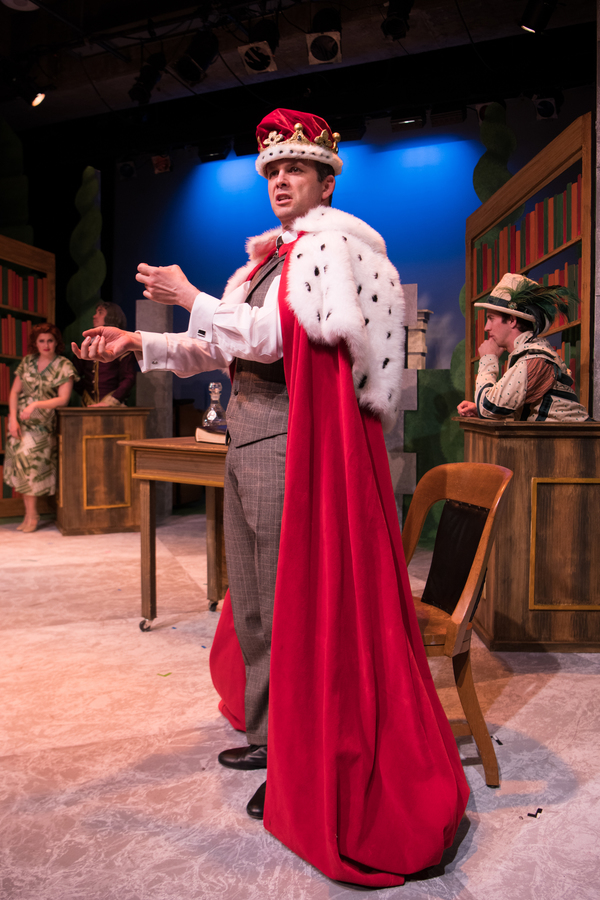 Keith Pinto

Keith Pinto, Michael Patrick Gaffney, Colin Thomson
(L to R) Keith Pinto and Michael Patrick Gaffney. Photo by Ben Krantz Studio.

More Hot Stories For You