William Inge's PICNIC to Close 2016-17 Season at Oceanside Theatre Company
Oceanside Theatre Company (OTC) will produce the Pulitzer prize winning play PICNIC, by classic American Playwright William Inge, as the final production of OTC's 2016/2017 Season. The show runs from May 5 - 21 and is directed by OTC's new Artistic Director, Ted Leib.
Set on Labor Day weekend in a small Kansas town in the 1950's, PICNIC is an innovative story with a strong focus on women. Flo Owens is a protective mother of two teenage daughters, Madge and Millie. Their family dynamics mingle with those of their boarder Rosemary, and their neighbor Mrs. Potts, sharing a firsthand look into the real life struggles of these single women. The themes of loneliness, love, beauty and aging become even more askew when the rebellious drifter Hal enters the scene. Motives are questioned, hearts are broken, and love is realized in this touching and heartfelt play.
Director Ted Leib shared, "I'm enjoying delving into this classic Inge with OTC. I especially appreciate the fact that there are teenage roles in this piece for some of San Diego's emerging young talent. Education is a big focus at OTC with our Summer Youth Academy - and I love having the opportunity to encourage talented young artists as they work alongside more seasoned performers from the community."
Meet the Cast for PICNIC at OTC:
Irma Kronkite- Sandy Agan
Rosemary Sydney- Sherri Allen
Alan Seymour- Scott Arnold
Bomber- Sittichai Chaiyahat
Hal Carter- Adam Daniel
Madge Owens- Carolyn Lupin
Howard Bevan- Paul Maley
Helen Potts- Debbie Nicastro
Christine= Melba Novoa
Millie Owens- Kaitlyn O'Leary
Flo Owens- TraCy Williams
PICNIC runs from May 5 - 21 at the Brooks Theatre in Oceanside. Fridays and Saturdays at 7:30pm, Sundays at 2pm. Tickets are $25 with discounts available for Seniors, Students and Military. For tickets call 760-433-8900 or online at www.oceansidetheatre.org.
Oceanside Theatre Company (OTC) was formed in January of 2011 and was awarded management of the Brooks Theatre by the City of Oceanside. Their mission is to create professional quality theatre for a vibrant and diverse population. OTC produces a 4 show mainstage season in their 198 seat venue as well as ongoing play-reading and music series in their blackbox theatre - Studio 219. Passionate for community outreach and sharing the arts with youth, OTC runs a four week Youth Academy during the summer.
More Hot Stories For You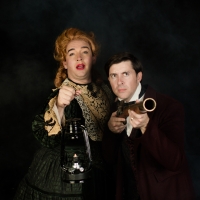 Diversionary Theatre Announces Special Performances and Show Discussion Lineup For THE MYSTERY OF IRMA VEP

December 2, 2022

Diversionary Theatre announced the lineup of special performances of The Mystery of Irma Vep and show discussions taking place before and after performances, as well as the pre-show and post-show events taking place in the Clark Cabaret & Bar.
---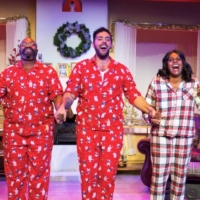 New Village Arts to Present Holiday Musical 1222 OCEANFRONT: A BLACK FAMILY CHRISTMAS in December

November 30, 2022

New Village Arts North County's cultural hub has announced the sold-out 2021 holiday musical extravaganza, 1222 Oceanfront: A Black Family Christmas, written by San Diego playwright Dea Hurston, returns this year as a concert version at the Dea Hurston New Village Arts
---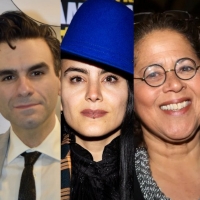 La Jolla Playhouse Announces 2023/24 Season Featuring Five World Premieres

November 30, 2022

 La Jolla Playhouse has announced the first five productions of its 2023/2024 season, including the world-premiere musical The Untitled Unauthorized Hunter S. Thompson Musical, music and lyrics by Joe Iconis, book by Joe Iconis and Gregory S. Moss, directed by Tony Award winner Christopher Ashley.
---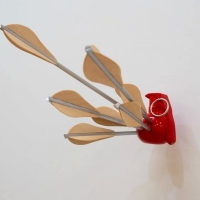 MORE THAN 1 Exhibition Comes to BFREE Gallery

November 30, 2022

BFREE Studio, run by Gallery Owner, Barbara Freeman, announces their exhibition titled More Than 1, An Art Exhibition of Multiples Featuring work by Ethan Chan, Helena Westra, Micah Sweezie, Mona Mukherjea-Gehrig, Karah Lane, Cole The Renaissance, Antifragile Magazine and Zachary Dobbins runs through December 30 at the studio on Girard Ave in La Jolla.
---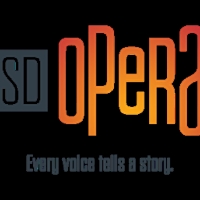 The Puccini Duo: SUOR ANGELICA and GIANNI SCHICCHI Continues San Diego Opera's Mainstage Season

November 16, 2022

San Diego Opera's 2022-2023 Season continues with The Puccini Duo: a double-bill of the tragic Suor Angelica and the witty comic opera Gianni Schicchi on Saturday, February 11, 2023 at the San Diego Civic Theatre for four performances. Additional performances are February 14, 17, and 19 (matinee), 2023.
---