Click Here for More Articles on SHAKESPEARE SPOTLIGHT
Photo Flash: The Old Globe's OTHELLO Celebrates Opening Night with Blair Underwood and More
The Old Globe presents Shakespeare's classic tragedy OTHELLO, directed by Old Globe Artistic Director Barry Edelstein and the first show of the Globe's 2014 Summer Shakespeare Festival. Joining Blair Underwood in the title role are Richard Thomas as Iago, and Kristen Connolly as Desdemona are Broadway and Globe veterans Noah Bean(Michael Cassio; Yellow Face, "Damages"), Jonny Orsini(Roderigo; The Nance), Mark Pinter (The Duke of Venice; the Globe's Hamlet and Charley's Aunt), Angela Reed (Emilia; Rock 'n' Roll, the Globe's August: Osage County), and Mike Sears (Brabantio, Gratiano; La Jolla Playhouse's Sideways and His Girl Friday). Scroll down for photos from the show's opening night festivities!
Joining them are Old Globe/USD M.F.A. Program actors Erin Elizabeth Adams (Bianca), Meaghan Boeing(Ensemble), Lindsay Brill (Ensemble),Charlotte Bydwell (Ensemble), Lowell Byers (Ensemble), Jamal Douglas(Othello's Aide-de-Camp), Adam Gerber (Ensemble), Kushtrim Hoxha(Montano), Stephen Hu (Ensemble), Tyler Kent (Ensemble), Robbie Simpson (Ensemble), Megan M. Storti (Ensemble), and Patrick Zeller (Lodovico).
The creative team includes Wilson Chin (Scenic Design), Katherine Roth (Costume Design), Stephen Strawbridge(Lighting Design), Acme Sound Partners with Jason Crystal (Sound Design), Curtis Moore (Original Music), Ryan Nestor (Music Director), Jacob Grigolia-Rosenbaum (Fight Director),Ursula Meyer (Voice and Text Coach), Tara Rubin Casting (Casting), and Leila Knox (Stage Manager).
Performances run now through July 27, with Opening Night on Saturday, June 28 at 8:00 p.m. Subscription tickets to the Globe's 2014 Summer Season range from $92 to $332. Single tickets start at $29. Tickets can be purchased online at www.TheOldGlobe.org, by phone at (619) 23-GLOBE or by visiting the Box Office at 1363 Old Globe Way in Balboa Park.
Photo Credit: Doug Gates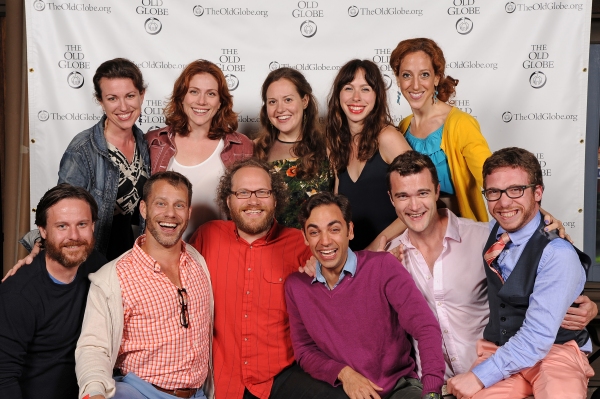 The company of The Old Globe's production of Fiasco Theater's Into the Woods at the opening night party for Othello on Saturday, June 28, 2014: (back row, from left) Cast members Liz Hayes, Jessie Austrian, Claire Karpen, Emily Young, and Alison Cimmet; (front row) cast members Paul L. Coffey, Noah Brody, Andy Grotelueschen, Ben Steinfeld, and Patrick Mulryan and associate director Michael Perlman.

Artistic Director and Othello director Barry Edelstein (far right) with cast members (from left) Richard Thomas, Jonny Orsini, and Blair Underwood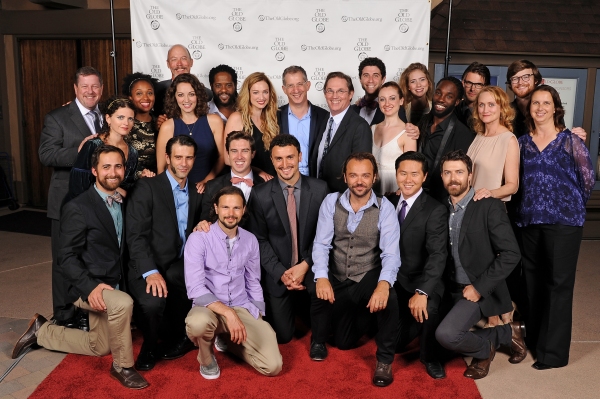 The cast and team of Othello

Cast members Blair Underwood, Kristen Connolly, and Richard Thomas

Cast member Jonny Orsini and Marie McAdams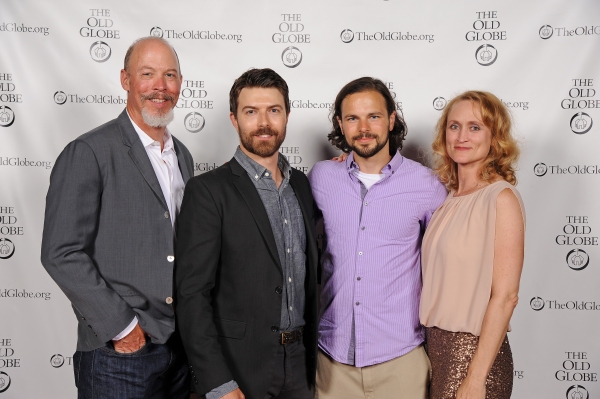 Cast members Mike Sears, Noah Bean, Jonny Orsini, and Angela Reed

Othello cast members and candidates of The Old Globe/USD M.F.A. Program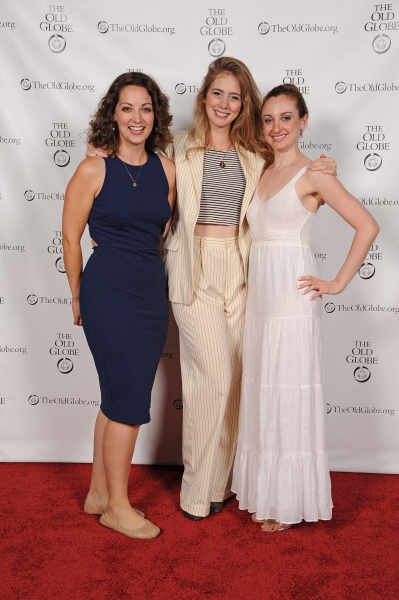 Cast member Megan M. Storti, Charlotte Bydwell, and Lindsay Brill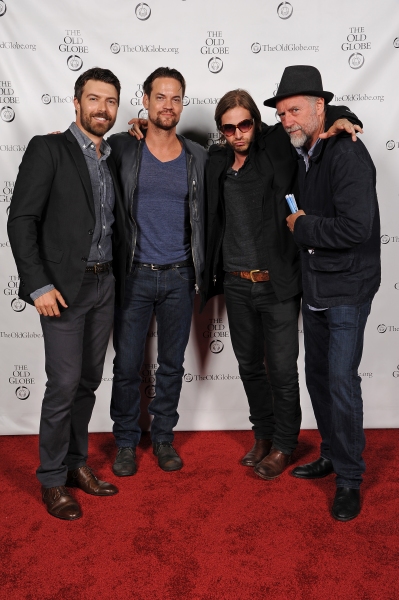 Cast member Noah Bean and his "Nikita" costars, Shane West, Aaron Stanford, and Xander Berkeley

Michael Wilson, HAllie Foote, and cast member Richard Thomas (who recently teamed up for Camp David at Arena Stage)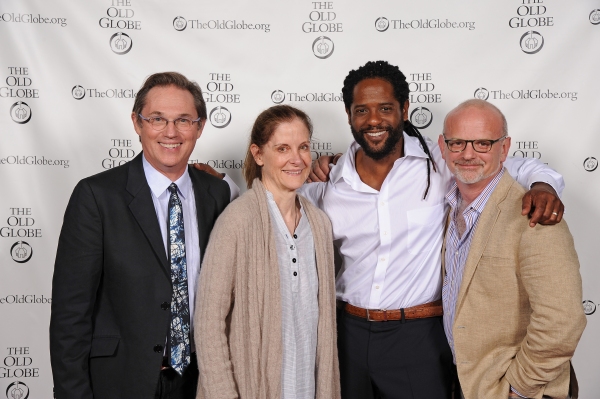 Cast member Richard Thomas, HAllie Foote, cast member Blair Underwood, and Michael Wilson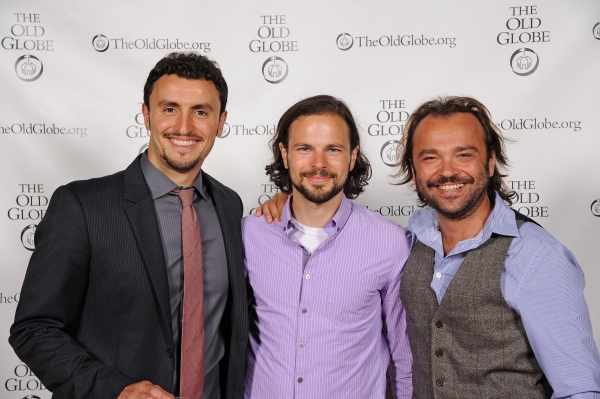 Cast members Lowell Byers, Jonny Orsini, and Kushtrim Hoxha

Cast members Jonny Orsini and Kristen Connolly with Christopher Peña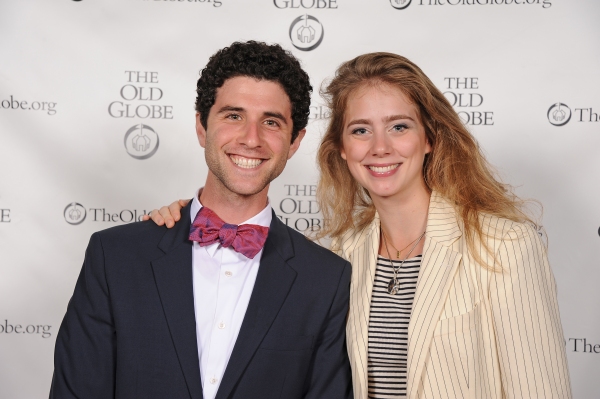 Cast members Adam Gerber and Charlotte Bydwell