Photos: The Old Globe Presents THE TAMING OF THE SHREW
The Old Globe Theatre presents William Shakespeare's The Taming of the Shrew through Sept. 26, 2010 as part of the Lowell Davies Festival Theatre.
In Shrew, Baptista has two daughters that need to be married off - Bianca; docile, beautiful and much sought after by the noble men of the town, and Katherine; ill-tempered and shrewish, with an acid tongue that no man can tame. As the oldest, Katherine must marry first - not that she much cares. Bianca's many suitors can't afford to wait, so in a wild scheme to find a husband for Katherine, they convince the wily Petruchio to take on the challenge of domesticating the willful "shrew."
CREATIVE TEAM: Ron Daniels (Director),
Ralph Funicello
(Scenic Design),
Deirdre Clancy
(Costume Design),
Alan Burrett
(Lighting Design), Christopher R. Walker (Sound Design and Original Music),
Steve Rankin
(Fight Director), Tony Caligagan (Movement Sequences),
Claudia Hill
-Sparks (Vocal and Dialect Coach) and
James Latus
(Stage Manager).CAST:
Michael Stewart
Allen (Tranio),
Shirine Babb
(A Widow),
Donald Carrier
(Hortensio), Andrew Dahl (Servant Lad), Grayson DeJesus (Servant Lad), Ben Diskant (Servant Lad),
Craig Dudley
(A Tailor, Vincentio), Christian Durso (Servant Lad),
Kevin Hoffmann
(Servant Lad), Andrew Hutcheson (Servant Lad),
Charles Janasz
(A Pedant, Curtis),
Joseph Marcell
(Gremio),
Steven Marzolf
(A Haberdasher, Servant Lad),
Jordan McArthur
(Biondello),
Jonno Roberts
(Petruchio),
Adrian Sparks
(Baptista Minola),
Emily Swallow
(Katherine),
Bruce Turk
(Grumio), Bree Welch (Bianca) and
Jay Whittaker
(Lucentio).
BOX OFFICE WINDOW HOURS: Noon to final curtain Tuesday through Sunday. American Express, Discover, MasterCard and VISA accepted. (619) 23-GLOBE [234-5623]
LOCATION:
The Old Globe
is located in San Diego's Balboa Park at 1363 Old Globe Way. Free parking is available throughout the park. Valet parking is also available ($10). For parking information visit
www.BalboaPark.org
Photo by Craig Schwartz.


Jonno Roberts and Emily Swallow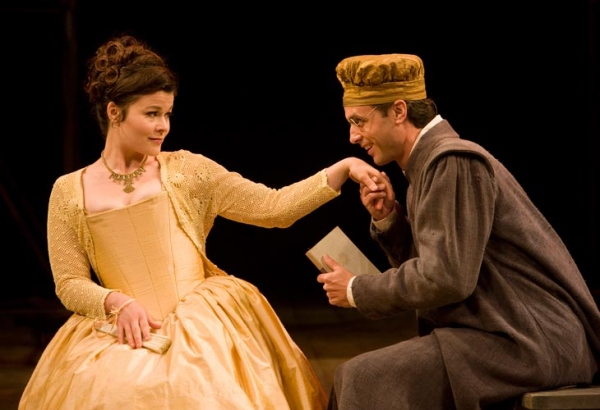 Bree Welch as Bianca and Jay Whittaker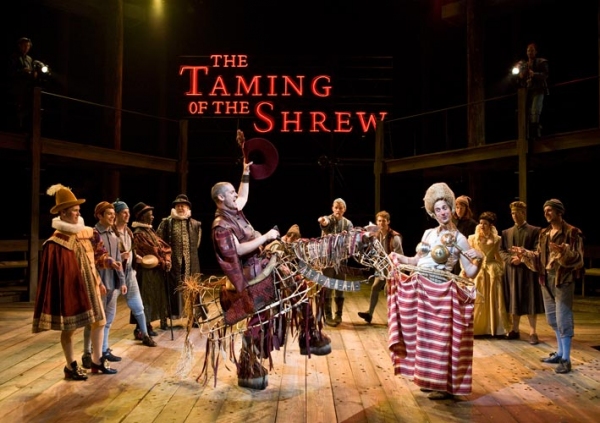 The 2010 Shakespeare Festival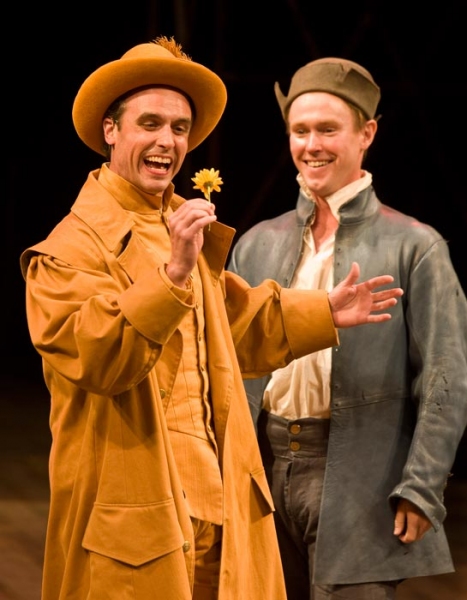 Jay Whittaker and Michael Stewart Allen

Jonno Roberts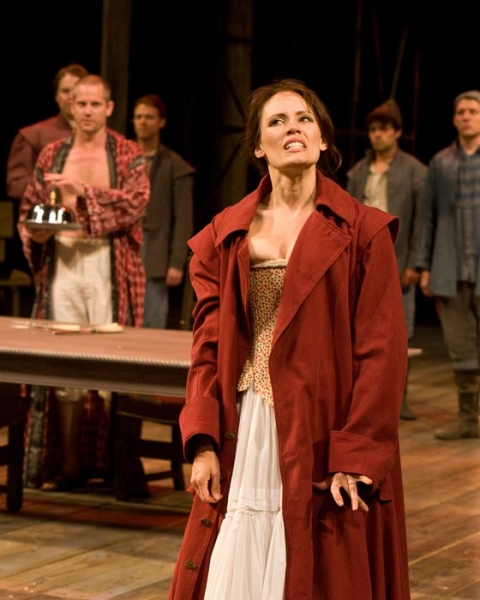 Emily Swallow