Photo Flash: Meet the Cast of San Diego REP's MY MANANA COMES
San Diego REPertory Theatre (San Diego REP) announces the cast for MY MANANA COMES by Elizabeth Irwin. Directed by Delicia Turner Sonnenberg, previews begin Oct. 1, 2015. Opening night is Wednesday, Oct. 7, 2015 and runs through Oct. 25, 2015 in the Lyceum Space. Scroll down for a sneak peek at the company!
Jorge E. Rodriguez ("Oedipus El Rey" and "El Henry," San Diego Repertory Theatre, "Sideways," La Jolla Playhouse) is "Jorge." Jose Martinez, a recent graduate of Arizona State University, makes his San Diego REP debut as "Pepe." Edred Utomi (Old Globe, La Jolla Playhouse), a recent graduate of University of San Diego, also makes his San Diego REPertory Theatre debut as "Peter." Spencer Smith ("West Side Story," North American National Tour; "Oedipus El Rey," "In The Heights," and "Zoot Suit" San Diego Repertory Theatre) is "Whalid."
Also on the creative team are Brian Redfern, Set Designer; Sherrice Mogjani, Lighting Designer; Anastasia Pautova, Costume Designer; and Kevin Anthenill, Sound Designer.
When out to eat at a fine dining restaurant, one certainly pays more attention to the wine list than worry about the economic challenges of the busboys who silently keep the tables ready and clean. Aren't the industrious ghosts who refill our water glass supposed to be politely ignored?
Not for playwright Elizabeth Irwin. In MY MANANA COMES the hopes and struggles of four busboys in a swanky restaurant are finally served-up as the main course. Peter and Whalid are American born. Jorge and Pepe are undocumented immigrants from Mexico. They are an amazing team - filling breadbaskets, folding napkins, slicing lemons, clearing tables and delivering food to unseen customers in a busboy ballet of crisscross, swerve and dodge. They bond and banter, show off and hide their secrets like only a team of laborers can. For these men what you take home each night in cash is what keeps your head above water. When a shocking event threatens to shatter their economic security and dreams of a better life, the need to take care of "number one" first opens a giant and dangerous chasm between the brothers. This gem of a drama is a wonderfully complex and surprising taste of the American dream.
MY MANANA COMES plays previews Thursday, Oct. 1 - Sunday, Oct. 25, 2015, opens on Wednesday, Oct. 7, 2015 and closes on Sunday, Oct. 25, 2015 at Lyceum Space at the San Diego REPertory Theatre, located at 79 Horton Plaza, San Diego, CA, 92101. Tickets from $18 to $75 can be purchased in-person at the REPs box office, 619-544-1000, or online at sdrep.org.
Photo Credit: Daren Scott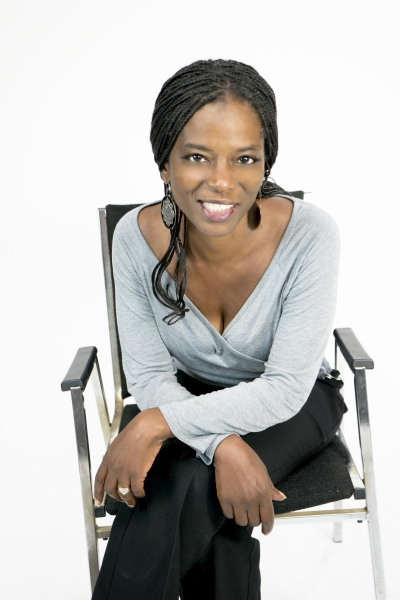 Director Delicia Turner Sonnenberg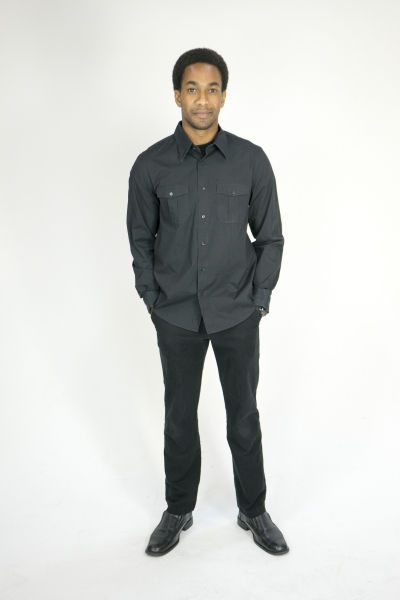 Edred Utomi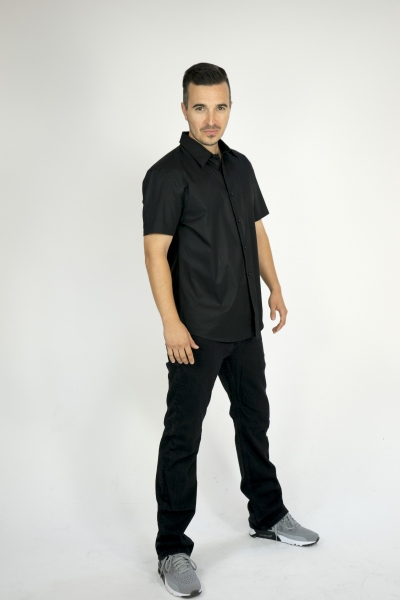 Spencer Smith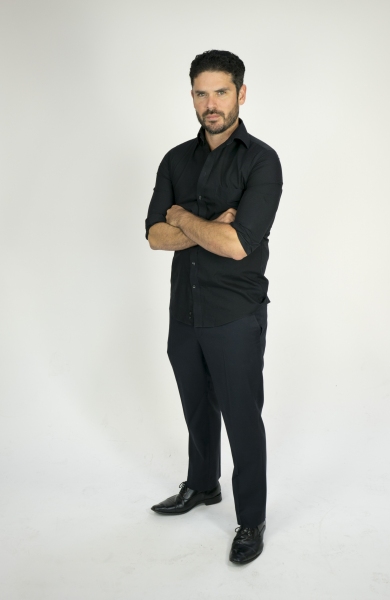 Jorge Rodriguez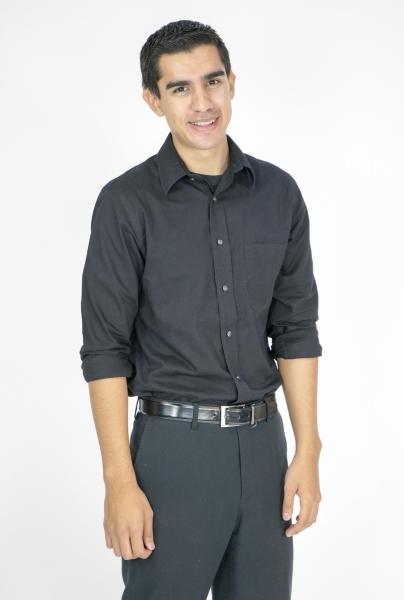 Jose Martinez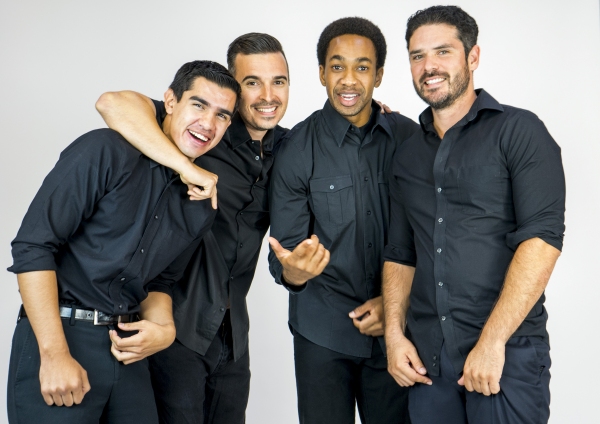 Jose Martinez, Spencer Smith, Edred Utomi and Jorge Rodriguez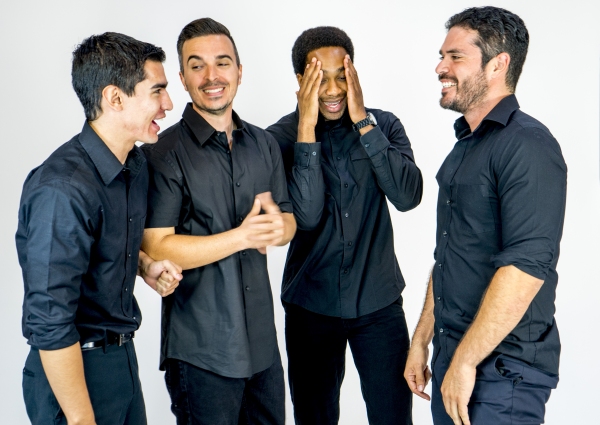 Jose Martinez, Spencer Smith, Edred Utomi and Jorge Rodriguez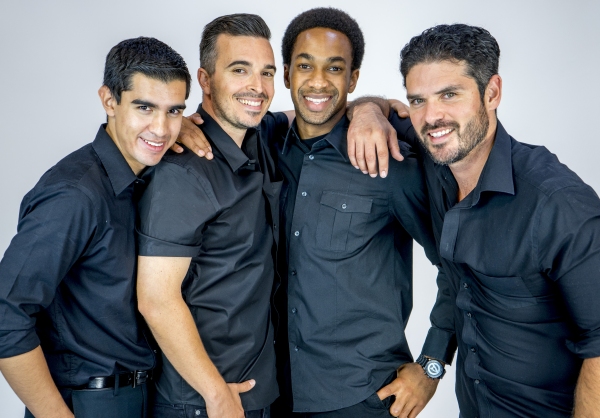 Jose Martinez, Spencer Smith, Edred Utomi and Jorge Rodriguez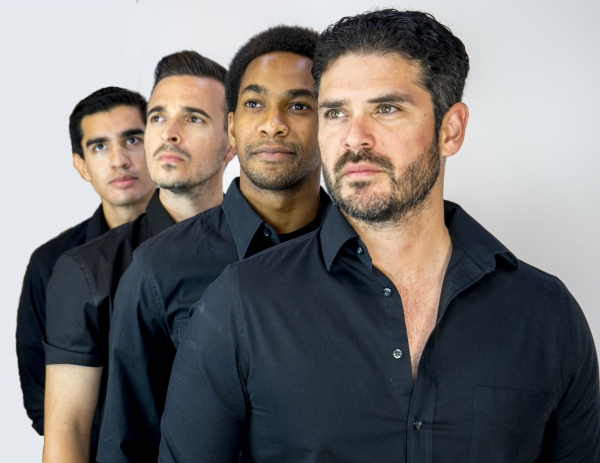 Jose Martinez, Spencer Smith, Edred Utomi and Jorge Rodriguez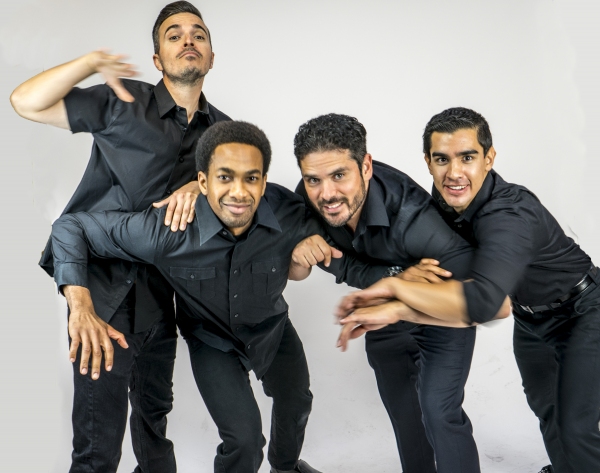 Spencer Smith, Edred Utomi, Jorge Rodriguez and Jose Martinez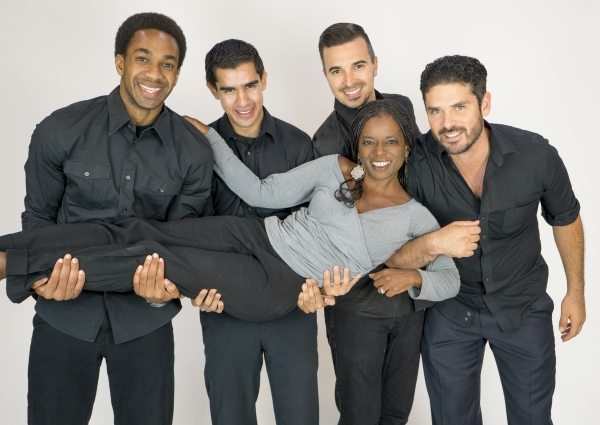 Edred Utomi, Jose Martinez, Spencer Smith, Jorge Rodriguez and Delicia Turner Sonnenberg