Photo Flash: First Look at New Village Arts & Intrepid's BUDDY: THE BUDDY HOLLY STORY
New Village Arts and Intrepid Theatre Company present a co-production of BUDDY: THE Buddy Holly STORY, the award-winning rock and roll musical, which is having a summertime run at both Intrepid's Horton Grand Theatre and NVA's mainstage in Carlsbad. BroadwayWorld has a first look at the cast in action below!
BUDDY: THE Buddy Holly STORY chronicles the legacy of the American icon who celebrated the universality of music in a time fraught with racial conflict and civil unrest, and features the iconic music that has come to define rock and roll. Featuring a cast of top San Diego talent, it is a story that will engage audiences countywide.
Between 1957 and 1958, Buddy Holly and The Crickets had seven Top 40 songs, including "That'll Be The Day" and "Peggy Sue." Seen by over 22 million people around the world, BUDDY: THE Buddy Holly STORY celebrates the astonishing legacy of the young man with glasses whose musical career spanned an all-too-brief period during the golden days of rock 'n' roll.
Written by Alan Janes with direction by Christy Yael-Cox and musical direction by Tony Houck, BUDDY: THE Buddy Holly STORY production team also includes: Jeanne Reith (Costume Designer), Christopher Scott Murillo (Scenic Designer), Blake McCarty (Projections Designer), Alex Crocker-Lakness (Lighting Designer), Chad Goss (Sound Designer), and Taylor Todd (Stage Manager).
This type of co-production is new to San Diego. While other theatres have collaborated to produce one show in one space, BUDDY will perform a full six-week run at Intrepid's Horton Grand Theatre and then relocate, in its entirety, to New Village Arts for another six-week run. The cast, design team and directing team will remain consistent for both runs.
Christy Yael-Cox, Producing Artistic Director at Intrepid Theatre Company, will direct. For the last three consecutive years, Intrepid Theatre Company has received the Craig Noel Award for Outstanding Dramatic Production, an unprecedented achievement in San Diego. All three award-winning productions were directed by Yael-Cox.
The production is currently part of Intrepid Theatre Company's Seventh Season - the show opened June 4, 2017. The same show will open New Village Arts' 17th Season, with previews on July 13 and 14, and opening on July 15, 2017.
The title role of Buddy Holly will be played by San Diego newcomer Paul Eddy, recently featured in Intrepid's production of EXILED VOICES: THE REFUGEE ART EXPERIENCE. A New York theatre veteran fresh from the Off-Broadway stages of the Atlantic Theatre Company and Signature Theatre, taking on the iconic role of this legendary musician has already catapulted him into San Diego's theatre scene.
For tickets and more information, visit www.intrepidtheatre.org or www.newvillagearts.org.
Photo Credit: Daren Scott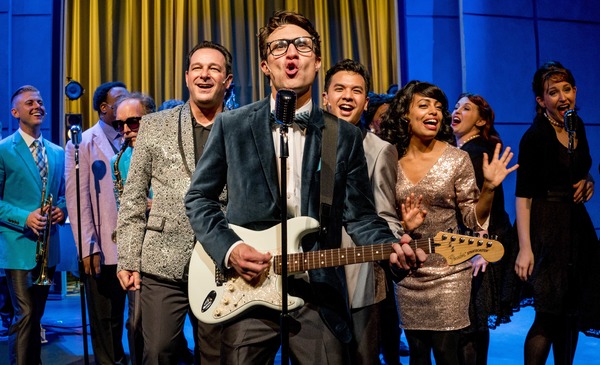 Zackary Scot Wolfe
,
Benjamin Roy
, Eddie Yaroch,
Manny Fernandes
, Paul Swensen Eddy,
Shaun Tuazon
, Nadia Guevara, Gerilyn Brault, Catie Marron
Eboni Muse,
Benjamin Roy
, Jasmine January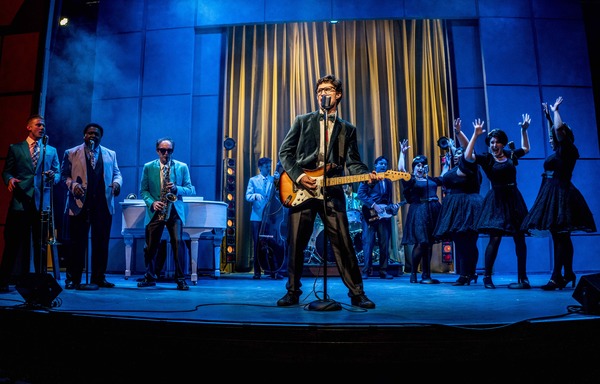 Zackary Scot Wolfe
,
Benjamin Roy
, Eddie Yaroch, Noah Zuniga-Williams, Paul Swensen Eddy, Marc Akiyama,
Ross Martin
, Gerilyn Brault, Eboni Muse, Catie Marron, Jasmine January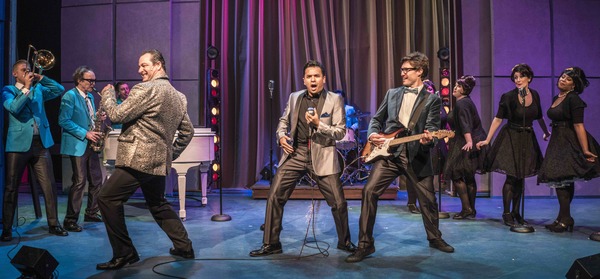 Zackary Scot Wolfe
, Eddie Yaroch,
Tony Houck
,
Manny Fernandes
,
Shaun Tuazon
, Marc Akiyama, Paul Swensen Eddy, Gerilyn Brault, Eboni Muse, Catie Marron, Jasmine January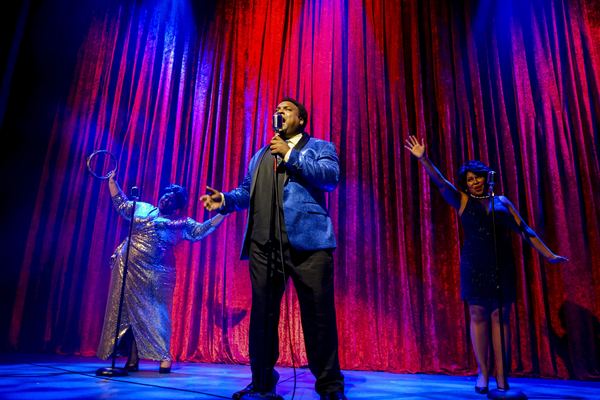 Eboni Muse,
Benjamin Roy
, Jasmine January
Zackary Scot Wolfe
,
Benjamin Roy
, Eddie Yaroch,
Tony Houck
,
Manny Fernandes
, Paul Swensen Eddy,
Shaun Tuazon
, Noah Zuniga-Williams, Marc Akiyama,
Ross Martin
, Gerilyn Brault, Eboni Muse, Catie Marron, Jasmine January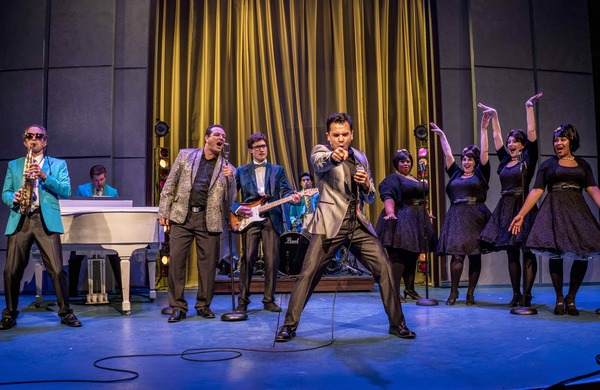 Eddie Yaroch,
Tony Houck
,
Manny Fernandes
, Paul Swensen Eddy, Marc Akiyama,
Shaun Tuazon
, Eboni Muse, Gerilyn Brault, Catie Marron, Jasmine January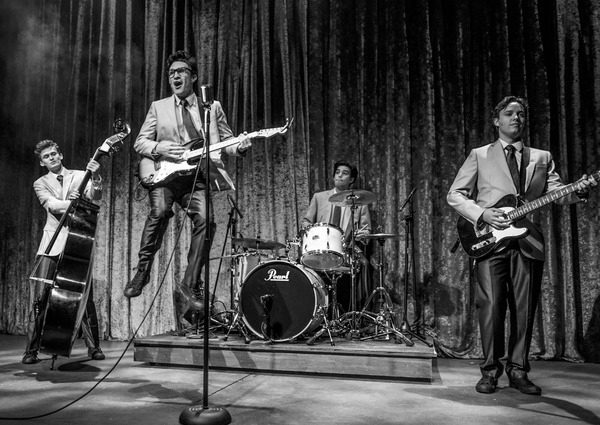 Noah Zuniga-Williams, Paul Swensen Eddy, Marc Akiyama,
Ross Martin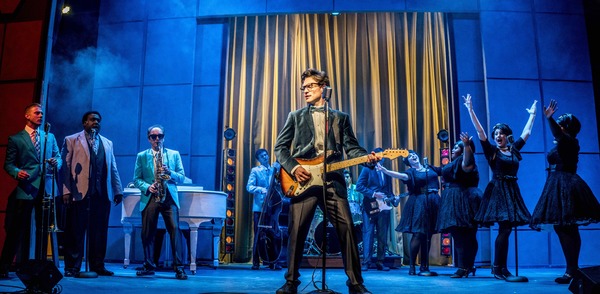 Zackary Scot Wolfe
,
Benjamin Roy
, Eddie Yaroch, Noah Zuniga-Williams, Paul Swensen Eddy, Marc Akiyama,
Ross Martin
, Gerilyn Brault, Eboni Muse, Catie Marron, Jasmine January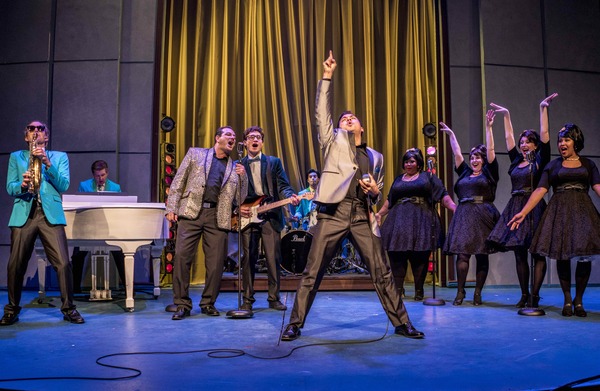 Eddie Yaroch,
Tony Houck
,
Manny Fernandes
, Paul Swensen Eddy, Marc Akiyama,
Shaun Tuazon
, Eboni Muse, Gerilyn Brault, Catie Marron, Jasmine January

Related Articles View More San Diego

Stories

Shows
More Hot Stories For You