Review: SAN DIEGO OPERA'S ALL IS CALM: THE CHRISTMAS TRUCE OF 1914 at the Balboa Theatre
When San Diego Opera General Director David Bennett realized earlier this year that the scheduled Vancouver-derived production of Hansel and Gretel wouldn't fit comfortably on the Balboa Theatre stage, All Is Calm: The Christmas Truce of 1914 was an obvious holiday-season alternative. He'd already been thinking about it for the company's Detour Series of less traditional works.
The roughly 75-minute long musical drama, tells the true story of the spontaneous unofficial truce between WWI enemies who left their trenches and entered the narrow no-man's land between them to join in a celebration of the Christmas holidays. It wasn't unusual for soldiers in trenches to sing during lulls in the fighting, sometimes to taunt the enemy and sometimes to entertain them. The truce of 1914 was precipitated by Christmas carols sung by German troops. Allies responded with carols and other songs of their own. Eventually there was enough mutual trust that soldiers began leaving trenches to exchange small gifts, organize a soccer game and, bury soldiers who'd died on the ground between the opposing trenches.
Peter Rothstein wrote the libretto based on material from the period, the most important of which is the verbatim text of letters and war journals written by soldiers who participated in the truce. These are spoken by cast members with nearly 20 different English, German, French and Flemish accents and dialects, coached well for accuracy by Vanessa Dinning. Each quote ends with the writer's name, rank and military affiliation.
The cast also sings many songs, most of them mentioned in the soldier's writings. They include those popular during the war and several traditional Christmas carols. All were arranged by Erick Lichte and Timothy C. Takach and are sung a cappella in the languages of the soldiers. Conductor Juan Carlos Acosta said, "Should we ever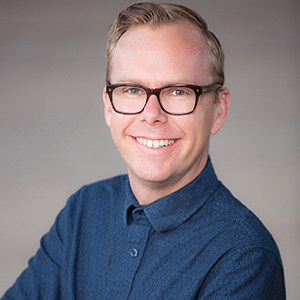 doubt the power of music to bring people together, we can remember these brave young men, called out of the trenches by a song."
The show opens in a cheerful optimistic mood with propaganda tunes used to encourage young men to enlist for an exciting adventure, one not likely to last very long. Reality begins to set after the troops arrive on the battlefield in the rain and then find rats scampering in the trenches. When one soldier reports in a letter that a close friend has been killed by a sniper, the true nature of war finally sinks in. The song "I Want to Go Home" replaces "Alexander's Ragtime Band."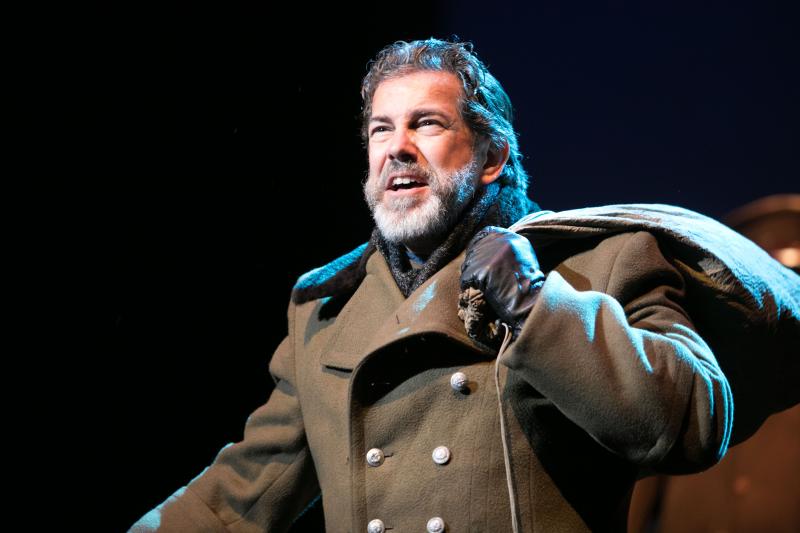 The San Diego Opera co-produced All Is Calm with SACRA/PROFANA, and Bodhi Tree Concerts. The two organizations had performed the work before in a smaller theater. Bodhi Tree's cofounder, bass Walter DuMelle, joined a mix of opera company chorus members and SACRA/PROFANA singers to make an all-male choir of 16.
The performance reached a rapturous heart-warming peak roughly halfway through as enemies, now temporarily friends, sang a long gorgeous multipart arrangement of "Silent Night." Harmony and key changes were managed beautifully as the soldiers sang, sometimes in multiple languages at the same time.
More satisfying moments are shared by the soldiers, but we know the war went on for four more years. It's not a surprise when a high-level officer orders an end to the truce, which was never approved to begin with. The troops join one last time for "Auld Lang Syne" and a brief reprise of "Silent Night."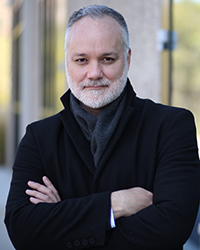 All Is Calm was the San Diego Opera debut of director Alan E. Hicks who recently assumed a newly created position shared between the Opera and San Diego State University. He kept the cast active in the background except, unavoidably, when the score sometimes seems as much choral concert as musical drama. SDSU was further represented by costume designer Professor Denitsa Bliznakova and the university's Head of Lighting Design Anne E. McMills. Realistic German and Allied forces uniforms heightened the production's impact. Varied lightening and sets by Tim Wallace further reinforced the feeling that the action was taking place on a desolate battlefield.
The full choir, conducted by Acosta, was excellent throughout. Tenor Chad Frisque's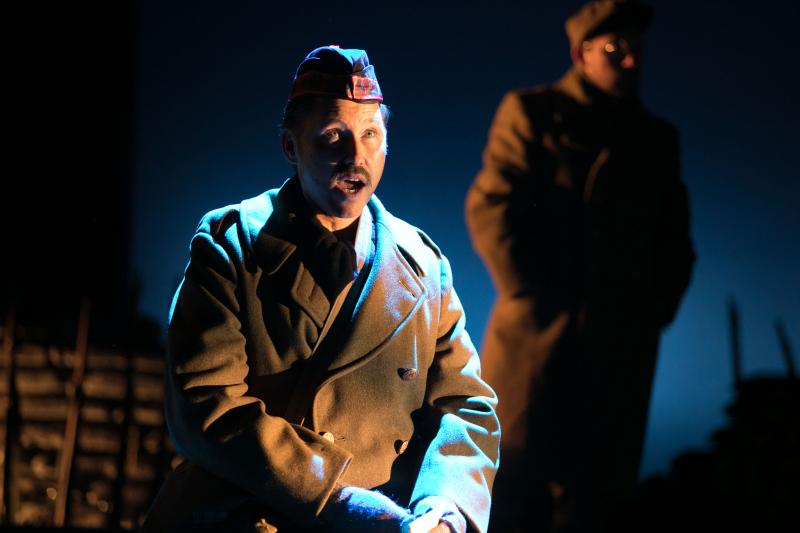 solo "Will Ye Go to Flanders?" was an early highlight. It was Frisque who first brought All Is Calm to the attention of each of the three co-producers several years ago. DuMelle's stentorian voice commanded attention as he delivered quotes, most notably from Winston Churchill. He was one of five bass and bass-baritones who gave the choir an unusually deep rich sound.
All Is Calm: the Christmas Truce of 1914 and the events on which it is based provide a reason to feel good about humanity. Regardless of nationality, race, or religion people have many more needs and desires in common than not. When enemies realized that, they no longer wanted to kill each other. I wish I were able to leave it at that, but the war continued. Some who had participated in the truce were killed. Before the conflict ended, despite moments of calm, an estimated 20 million more had died in military actions, half of them civilians.
For full season performance schedules and ticket information visit the San Diego Opera website.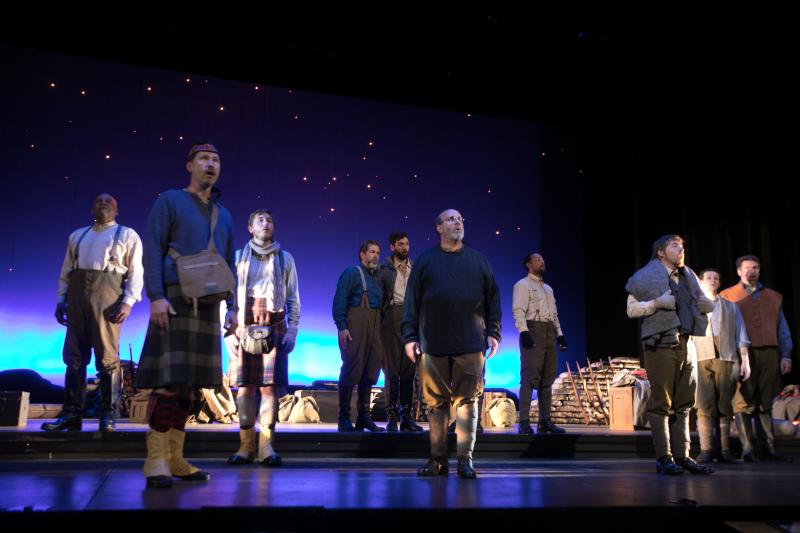 Photos courtesy of San Diego Opera.