Latest News on Walter DuMelle
Walter DuMelle News
New York City Opera to Present ALL IS CALM: THE CHRISTMAS TRUCE OF 1914 in December
by Blair Ingenthron - Nov 12, 2022
New York City Opera will celebrate the holidays with All Is Calm: The Christmas Truce of 1914 at Sacred Heart University Community Theatre, presented in association with Bodhi Tree Concerts and with the support of Kings Alley.
Review: DIDO AND AENEAS at Bodhi Tree Concerts is filled with 'Music, Love, Magic, And Tragedy'
by E.H. Reiter - Sep 24, 2022
The opera DIDO AND AENEAS may clock in under an hour, but this production by Bodhi Tree Concerts is a delightful evening spent at a theatre. Performances are only this weekend through Sunday, September 25th so don't delay!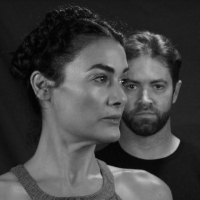 Interview: Vanessa Dinning Brings The 'Ancient and the Present Day Together' in DIDO AND AENEAS at Bodhi Tree Concerts
by E.H. Reiter - Sep 17, 2022
Stage Director Vanessa Dinning talks about bringing DIDO AND AENEAS to life for three performances only on September 23rd, 24th, and 25th from Bodhi Tree Concerts.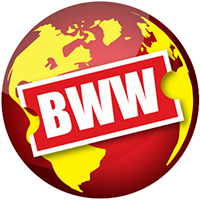 Bodhi Tree Concerts Presents New Production of DIDO AND AENEAS at Bread & Salt
by Stephi Wild - Aug 31, 2022
Bodhi Tree Concerts presents a new, fully staged production of Henry Purcell's iconic opera, Dido and Aeneas, playing for three performances on September 23, 24, and 25 at Bread & Salt in Logan Heights.
Bodhi Tree Concerts Celebrates Ten Years of Intentional Kindness Through Music
by A.A. Cristi - Aug 11, 2021
Bodhi Tree Concerts celebrates a decade of intentional kindness through music with a spectacular star-studded Tenth Anniversary Concert featuring dozens of San Diego's favorite artists, on Saturday, September 25, at 7:00 p.m. at St. James by the-Sea Episcopal Church, 743 Prospect St. in La Jolla.
San Diego Opera's Season Continues With A Holiday Concert Singalong And Drive-In Film Presentation Of ALL IS CALM
by A.A. Cristi - Dec 2, 2020
San Diego Opera has announced the continuation of its 2020-2021 season with a drive-in filmed encore presentation of the 2018 SDO production of All Is Calm: The Christmas Truce of 1914 on Monday, December 21, 2020 at 7 PM at the Del Mar Fairgrounds parking lot (2260 Jimmy Durante Blvd.). Prior to the screening of the film will be a live concert of holiday favorites starring members of the San Diego Opera Chorus including a singalong that patrons can enjoy from the comfort and safety of their own car.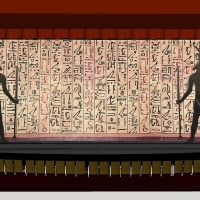 San Diego Opera Presents THE FALLING AND THE RISING
by Stephi Wild - Feb 14, 2020
San Diego Opera's 2019-2020 season comes to a close with Zach Redler's opera about military spirit with The Falling and the Rising. The Falling and the Rising opens May 8, 2020 at 7:30 PM at the Balboa Theatre as part of the d?"tour Series. Additional performances are May 9 at 7:30 PM and May 10 at 2 PM.
BWW Review: SAN DIEGO OPERA'S ALL IS CALM: THE CHRISTMAS TRUCE OF 1914 at the Balboa Theatre
by Ron Bierman - Dec 15, 2018
When San Diego Opera General Director David Bennett realized earlier this year that the scheduled Vancouver-derived production of Hansel and Gretel wouldn't fit comfortably on the Balboa Theater stage, All Is Calm: The Christmas Truce of 1914 was an obvious holiday-season alternative. He'd already been thinking about it for the company's Detour Series of less traditional works.

BWW Interview: David Bennett, Juan Carlos Acosta, And Walter DuMelle at San Diego Opera
by Ron Bierman - Dec 4, 2018
Can a musical drama set on a grim WW I battlefield make an audience feel good? Those working on the San Diego Opera's staging of All Is Calm: the Christmas Truce of 1914 are certain it can. The work tells the true story of the spontaneous unofficial truce between WWI enemies who left their trenches and entered the no-man's land between them to join in a celebration of the Christmas holidays. Peter Rothstein wrote the drama for his Minneapolis-based company Theatre Latte Da, and based it on material from the period, the most important of which is the verbatim text of letters and war journals written by soldiers who participated in the truce.  The cast sings many songs popular during the war and a few traditional Christmas carols. All were arranged by Erick Lichte and Timothy C. Takach, and are sung a cappella in the English, German and French languages of the soldiers. Vanessa Dinning has taken on the challenge of coaching in nearly 20 different dialects.
San Diego Lovers Of Musical Theatre! Sing Along With THE MIKADO, 9/23
by A.A. Cristi - Aug 10, 2018
When a work of musical theatre becomes so beloved and well-known, such a part of the cultural landscape, that aficionados sitting in the audience can barely resist the urge to sing along with the songs they know and love so well-why not let them, and even encourage them?