PTC to Stage MUCH ADO ABOUT NOTHING, 2/21-3/8
Pioneer Theatre Company presents the charming Shakespearean comedy Much Ado About Nothing, February 21 through March 8, 2014.
Much Ado About Nothing is a romantic comedy featuring one of the most spirited battles of the sexes ever written, starring Beatrice and Benedick, two people who claim to thoroughly detest one another. But under the barbs they hurl at one another lie feelings that neither is even aware of, until circumstances bring them together to rescue their young friends.
REBECCA WATSON plays the role of Beatrice. Watson's Broadway and New York credits include By Jeeves, The Cocoanuts, Romeo and Juliet, and Disney's Hercules. She has appeared in world premieres of To the Lighthouse at Berkley Rep. (American Theatre Critics Nomination), And the Curtain Rises at the Signature and I'll Be Seeing You at the Kimmel Center in Philly. She has appeared at regional theatres across the country. Her TV and film credits include The Big C, Deception, Law & Order, Third Watch, Cupid, By Jeeves, Guiding Light, All My Children, As the World Turns and The Normal Heart with Mark Ruffalo,which will be released in May of 2014. She returns to PTC after appearing in this season's Something's Afoot, and as Wendy in the 2002 production of Peter Pan.
T. RYDER SMITH plays the role of Benedick. Smith has appeared on Broadway in War Horse and Equus, and off-Broadway in Sarah Ruhl's Passion Play and Dead Man's Cell Phone, and in world premiere plays by: Richard Foreman, David Greenspan, Anne Washburn, Glenn Berger (Underneath the Lintel, Drama Desk nomination, Outstanding Solo Performer), and Israel Horowitz (the three-actor, 40-character Lebensraum, Drama Desk Award, Outstanding Ensemble Cast). Film and TV credits include appearances on Nurse Jackie, Damages, Blue Bloods, White Collar, Law & Order: SVU, and The Abolitionists, and the cult film Brainscan. Smith provides voices for videogames and the TV series The Venture Brothers. This is his PTC debut.
TERRELL DONNELL SLEDGE plays Claudio, the young noblemen just back from war who plots to trick Beatrice and Benedick into realizing their love for one another. Sledge has appeared off-Broadway at the Lark Theatre in Dakota Atoll, at P73 in Dunkfest '88, and with Naked Angels in staged readings of Find and Sign. In addition to many regional credits, Sledge's TV and film credits include Blues in the Night and Troop 491. He returns to PTC after appearing in the regional premiere of Wendy MacLeod's Find and Sign.
ASHLEY WICKETT plays Hero, Beatrice's young cousin with whom Claudio falls in love. Regionally she has appeared in Once in a Lifetime, A Christmas Carol, and Scapin with Bill Irwin at A.C.T., Romeo and Juliet with both the California Shakespeare Theatre and the Livermore Shakespeare Festival, The Misanthrope with Hunger and Thirst Theatre Collective, As You Like It, A Month in the Country, Almost, Maine and Britannicus, as well as new plays with The New Harmony Project. This is her PTC debut.
CHRISTOPHER DUVAL plays the scheming villain Don John, and serves as fight choreographer for the production. DuVal's work has been seen throughout the country at such theatres as South Coast Repertory, Shakespeare Orange County, Sacramento Theatre Company, Utah Shakespeare Festival, Dallas Theatre Center, Syracuse Stage and thirteen seasons at the Oregon Shakespeare Festival, where he worked on over 25 productions. He is an Assistant Professor in the Actor Training Program at the University of Utah. This is his PTC debut.
JOHN AHLIN plays Beatrice's uncle Leonato, the governor of the town who acts as host to the pairs of lovers and their entourages. In addition to having performed in over 30 Shakespearean productions (including nine times as Falstaff), Ahlin appeared on Broadway in Waiting for Godot, Journey's End (which received the 2007 Tony Award for Best Revival), The Lieutenant of Inishmore, Voices in the Dark, One Mo' Time, Whoopee! and Macbeth. Off-Broadway, he played Orson Welles in Orson's Shadow. His TV and film credits include Law & Order: SVU, Late Night with David Letterman, Third Watch, The Education of Max Bickford and the new Coen Brothers' movie Inside Llewyn Davis. This is his PTC debut.
DAVID MANIS plays Don Pedro, the Prince of Aragon. Manis' Broadway credits include Lincoln Center's recent award-winning War Horse, Henry IV with Kevin Kline, Exit the King with Geoffrey Rush, Abe Lincoln in Illinois with Sam Waterston, The Rivals, and the U.S. premieres of Tom Stoppard's Arcadia and The Coast of Utopia. Off-Broadway work includes Our Town and Shakespeare In The Park. He has appeared at regional theatres across the U.S. and on television in Frasier, Boston Public, King of Queens, Monk and as a telekinetic weatherman on The X-Files. He has appeared at PTC most recently in A Few Good Men, as well as in last season's Clybourne Park.
MAX ROBINSON plays the role of the clownish town constable Dogberry. Robinson has appeared at PTC in over 100 productions, recently as Markinson in A Few Good Men. Other credits include Thénardier in LES MISERABLES, Colonel Pickering in My Fair Lady, and Lady Bracknell in The Importance of Being Earnest. In addition to various film and TV credits, Robinson played Oscar Wilde in Gross Indecency: The Three Trials of Oscar Wilde at The Studio Theatre in Washington, D.C., which earned him a Helen Hayes Award nomination. He has been seen at local theatres, at regional theatres across the country, and in the last four seasons at the Utah Shakespeare Festival.
Other Equity cast members include TOBIN ATKINSON as Don John's henchman Borachio, COLLEEN BAUM as the serving woman Ursula and as the Friar, MICHAEL JEAN DOZIER as Conrade and TERENCE GOODMAN as Beatrice's father Antonio.
Rounding out the cast are local actors AUSTIN ARCHER, ALEXANDER ELTZROTH, AMOS OMER, MARCELLA PEREDA, BRYCE EDWARD PETERSON, MILES DAVID ROMNEY as Balthazar and MARZA WARSINSKE as Margaret. Local youth actors MIA BAGLEY, ZOE HEIDEN and BRIGHAM INKLEY play the constable's bumbling watchmen.
Guest artist MATT AUGUST directs the production. August directed all the Broadway, Los Angeles and Nationally Touring productions of Dr. Seuss' How the Grinch Stole Christmas! The Musical. He was nominated for the Helen Hayes Award for Outstanding Direction for the new musical Liberty Smith at Ford's Theatre, DC. The Los Angeles Times hailed his Two Gentlemen of Verona for the Old Globe as one of the "Top 10 Productions of the Year" in 2012, and his Baby Taj at TheatreWorks made "Top Ten" lists for the San Francisco Chronicle, Oakland Tribune and San Jose Mercury News (2012). August directed the Australian production of The Full Monty, five seasons of A Christmas Carol for Ford's Theatre, the world premiere of Sixteen Wounded staring Martin Landau. He co-wrote the book for the Helen Hayes-nominated new musical Meet John Doe (NYMF & Ford's Theatre) and the play Fool and Proper Wages (Sirius Theatre, LA). He returns to PTC after directing In the Heights last season.
PTC Artistic Director KAREN AZENBERG choreographs this production, after directing A Few Good Men and directing and choreographing Something's Afoot this season. Originally from New York, her work there includes Lyrics and Lyricists (92nd St. Y), Blocks (a collaboration with Jonathan Larson), Prom Queens Unchained, and choreography for Richard Greenberg's The Dazzle (Roundabout). Other credits include National Tours of Carousel and Brigadoon, Neil Simon's Laughter on the 23rd Floor (Regional Theatre Premiere at Geva), West Side Story (over 15 productions; Dramalogue Award for Outstanding Choreography), and others.
Scenic design is by guest artist JAMES NOONE. Noone's New York City credits include Playwrights Horizons, Manhattan Theatre Club, Lincoln Center Theatre, Roundabout Theatre Company and numerous others. Broadway productions include Jekyll and Hyde, Class Act, The Persians, Judgment at Nuremberg, Night Must Fall, The Sunshine Boys, The Gin Game, A Bronx Tale and Come Back Little Sheba. His work in opera has been seen at Glimmerglass, NYC Opera, Lyric Opera of Chicago, Washington National Opera, and others. For television he designed Sweeney Todd, Candide, Passion, Camelot, Stephen Sondheim's 80th Birthday Concert for PBS, and Company, seen in select movie theaters.
Guest artist ELIZABETH CAITLIN WARD designs costumes. Ward's recent work includes opera, aerial, and animation projects for Polo Arts Beijing and the Souzhou Opera; Milan-based animation studio, Bonsai Ninja, Daniele Zambelli's multi-platform aerial ballet with Simmetrico Italia, and battleROYAL, Berlin; Spoleto Festival, Lincoln Center Festival, SITI Company, and live, convergent media concerts Helikopter-Streichquartett and BASETRACK. Her work has been seen at the Royal Shakespeare Company-UK, Carnegie Hall, English National Opera, Sundance Film Festival, London Film Festival, Intiman Theater, New York City Opera, Lithuanian National Opera, Seattle Opera, Signature Theater, Guthrie Theater, and, in association with designer Eiko Ishioka, Zhang Yimou's One World, One Dream Opening Ceremonies-Beijing 2008 Olympic Games. This is her PTC debut.
Lighting design is by PAUL MILLER. Miller's Broadway credits include Legally Blonde, Freshly Squeezed, Laughing Room Only, Of Thee I Sing and Music in the Air. Off-Broadway, he has lit Vanities, A New Musical, Waiting for Godot (50th Anniversary Production), Addicted and Balancing Act. He has also lit national tours of Elf-The Musical, Shrek-The Muscial, Story Time Live, The Wizard of Oz, Legally Blonde, Sweeney Todd, Hairspray, The Producers, Nunsense 20th Anniversary, Scooby Doo in Stage Fright and The Sound of Music. Miller returns to PTC after lighting A Few Good Men and In the Heights.
Sound design is by JOSHUA C. HIGHT. Hight is an established live sound engineer in both London and Salt Lake City. His other projects of note include working with Sommerset House for the 2012 Olympic Games, Of Monsters and Men, Collective Soul, Fallout Boy, Slash, the Psychedelic Furs, Citizen Cope, the Dropkick Murphys, Gogol Bordello, Kate Nash, Easton Corbin, Sevendust and many more. Hight is a Graduate With Distinction of London's Alchemea College of Audio Engineering and the new Resident Sound Designer for PTC.
SCOTT KILLIAN composes original music for the production. Killian has composed at arts organizations all over the country, including over 30 productions at the Berkshire Theatre Festival, Sarah, Sarah, Five by Tenn, A Picasso (which received a Lortel nomination), and The Other Side for Manhattan Theatre Club; Volpone, Duchess of Malfi, Women Beware Women, Edward the Second for Red Bull Theatre; and Steve and Idi and Miss Julie for Rattlestick Theatre. His original music for dance includes Zvi Gotheiner, Shapiro and Smith, Cherylyn Lavagnino, Alvin Ailey American Dance Theatre, Hubbard Street Dance Chicago, Nikolais-Louis Dance, The Jose Limon Company and Repertory Dance Theatre (RDT). This is his PTC debut.
Hair and makeup design is by PTC resident designer AMANDA FRENCH. French has worked for Montana Shakespeare in the Parks, the Utah Shakespeare Festival, the Utah Opera, Egyptian Theatre Company and the University of Texas as Austin. She is a contributing writer in the tenth edition of Stage Makeup by Corson, Glavan and Norcross, and her work can be seen in The Costume Technician's Handbook by Ingham and Covey, and Wig Making and Styling: A Complete Guide for Theatre and Film by Ruskai and Lowery.
| | |
| --- | --- |
| Vote Now for the 2022 BroadwayWorld Salt Lake City Awards | |
| voting ends in | |
More Hot Stories For You
NF2 Productions Presents Salt Lake City Workshop Production And Premiere Of Steven Fales' MORMON BOY TRILOGY

December 8, 2022

Three Solo Plays in Repertory: Confessions of a Mormon Boy, Missionary Position, and Prodigal Dad' at the Rose Wagner Performing Arts Center through Dec 30.
---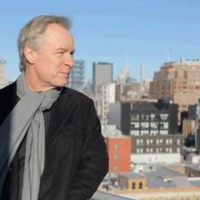 David Robertson Named Utah Symphony | Utah Opera Creative Partner

December 8, 2022

David Robertson—a distinguished and renowned American conductor, composer, thinker, artist, and visionary—will join Utah Symphony | Utah Opera's artistic leadership team in the newly-created role of Creative Partner for a three-year tenure beginning in the 2023-24 season.
---
Photos: Get a First Look at RUDOLPH THE RED-NOSED REINDEER Tuacahn Center for the Arts

December 6, 2022

Get a first look at Rudolph The Red-Nosed Reindeer, taking place place now through Dec. 22. at Tuacahn Center for the Arts' indoor Hafen Theatre.
---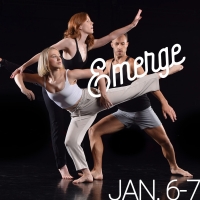 Repertory Dance Theatre Presents EMERGE 2023

December 6, 2022

Returning for the seventh season, Repertory Dance Theatre presents an evening of choreography by the RDT dancers and Artistic Staff with dancers from the community. EMERGE 2023, presented in the Leona Wagner Black Box Theatre, will feature all-new choreography featuring performers and groups from across the Wasatch Front. 
---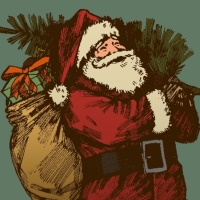 Embrace The Festivities Of The Holiday Season With The Utah Symphony

December 6, 2022

The Utah Symphony has a long history of bringing its community together through music at the holidays—and this year is no different!
---