Latest News on Rattlestick Theatre
Latest News on Rattlestick Theatre
Stage Credits
Productions
[Off-Broadway, 2002]
Producer
[Off-Broadway, 2001]
Producer
Rattlestick Theatre Awards and Nominations
Obie Awards - 2007 - Ross Wetzsteon Award

Rattlestick Theatre
Obie Awards - 2007 - The Ross Wetzsteon Award

Rattlestick Theatre
Rattlestick Theatre News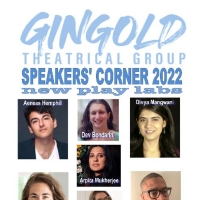 Gingold Theatrical Group to Present SPEAKERS' CORNER New Play Development Workshops
by Chloe Rabinowitz - May 18, 2022
Gingold Theatrical Group is presenting SPEAKER'S CORNER Writers Group. This season, writers Aeneas Sagar Hemphill, Divya Mangwani, Marcus Scott and Mallory Jane Weiss are developing works in response to prompts from the revolutionary activist humanitarian writings and precepts of George Bernard Shaw.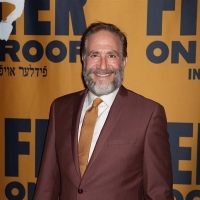 World Premiere Musical SABINA Begins Performances Tonight At Portland Stage
by Stephi Wild - May 5, 2022
After a two-year pandemic delay, the new musical Sabina arrives on stage tonight at Portland Stage. The new musical features Stephanie Machado in the title role, with Philip Stoddard as Carl Jung and Bruce Sabath (Company, Fiddler on the Roof in Yiddish) as Sigmund Freud. The cast also includes Jason Michael Evans (Anastasia National Tour) and Sarah Anne Fernandez (Wicked National Tour). 
Docbloc Announces THEATRE OF THE IN DEBT - A One Night Cabaret!
by Nicole Rosky - Apr 24, 2022
Docbloc announces the first Bloc Cabaret called 'Theatre of the In Debt' on Monday, May 2nd, 2022, at 7:30 PM at the Kraine Theatre. Bloc Cabarets are original evenings of nonfiction theatre created, devised, and performed by communities committed to investigating social problems deeper and finding solutions. 'Theatre of the In Debt' is an evening of interactive performance, interviews, sketches, stories, and songs created by college students investigating the student loan debt crisis.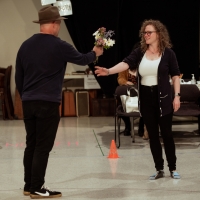 Photos: Go Inside Rehearsals for SEAGULL at Steppenwolf
by Chloe Rabinowitz - Apr 13, 2022
Steppenwolf Theatre Company, the nation's premier ensemble theater company, is opening its stunning new in-the-round Ensemble Theater in Honor of Helen Zell with ensemble member Yasen Peyankov's extraordinarily funny and lyrical adaptation of Anton Chekhov's Seagull, April 28–June 12, 2022.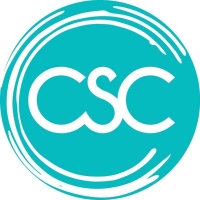 Commonwealth Shakespeare Company Announces Benefit Staged Reading of MEASURE FOR MEASURE
by Chloe Rabinowitz - Mar 28, 2022
CSC will host a one-night-only benefit staged reading of Measure for Measure by William Shakespeare, directed by Founding Artistic Director Steven Maler. This production will feature Christian Coulson (Harry Potter, The Hours, Mozart in the Jungle, Nashville) as Angelo and features a dynamic cast of the area's extraordinary talent. 
Santina Umbach And Meredith Inglesby To Star In Reading Of MY PET DRAGON
by A.A. Cristi - Mar 8, 2022
March 25, 2022, two presentations of this brand-new musical will be held at Ripley Grier Studios, 305 West 38th Street at 11am and 3:00pm. The reading is directed by Laurie Glodowski and produced by 35th Parallel Productions LLC.
Student Blog: Words From The Working- Advice From Incredibly Successful Creators
by Student Blogger: Leah Packer - Aug 23, 2021
Hello Broadway lovers, theatre students, and artistic creators around the world! Welcome to the blog as we pass through August. Yes, eager blog-readers, after a long, pandemic-driven wait, I will be back at school before this month ends. Wow. I reached out to some exceptionally talented people and asked: what's the best piece of advice you've received in your artistic career? I guarantee you that their answers will move you- whether or not you work in the theatre. Read on for a dose of happiness, motivation, and reminder to continue embracing the unexpected.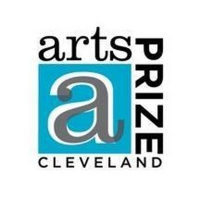 Cleveland Arts Prize Announces 2021 Awardees, Including Alice Ripley and More
by Chloe Rabinowitz - Aug 9, 2021
Cleveland Arts Prize Board of Trustees has announced the 2021 Award Winners. Emerging Artist awarded to two artists currently living in Northeast Ohio who have already created significant work or projects and show remarkable promise for further development of their artistic careers.
New Jersey Theater Alliance Hosts Indigenous Theatre Makers In Conversation
by A.A. Cristi - Jun 23, 2021
New Jersey Theatre Alliance, one of the state's largest arts service organizations, invites the public to join them virtually on Monday, June 28, 2021 at 7:00 pm for Indigenous Theatre Makers in Conversation: A Virtual Panel Discussion, sponsored by the New Jersey Historical Commission.
Gideon Glick Will Release Broadway Recipe Book 'Give My Swiss Chards to Broadway'
by Stephi Wild - May 20, 2021
Gideon Glick has announced that he and Adam Roberts will release a new Broadway-inspired recipe book, called 'Give My Swiss Chards to Broadway.' Published by Countryman Press, the book will be available in Fall 2022.
Rattlestick Theatre Videos
VIDEO: Susan Louise O'Connor Stars in New Webseries LUCY KNOWS LOVE (NYC STYLE)
by TV News Desk - Aug 1, 2014
Lucy Knows Love (NYC style) is the latest comedy web series to be launched from STAGE17.tv. The series is written by and starring Broadway's Susan Louise O'Connor (Blithe Spirit) as Lucy Saunders. Single gal turned married lady takes her Dayton, OH talk show to streets of NYC helping random strangers with what she knows best-LOVE. It's Lucy Knows Love (NYC Style) and boy is she fantastic. With her canny ability to assess the problems of even strangers on the street, there is nothing stopping Lucy from working her magic on the love-troubled souls in the greatest city in the world. Click below to watch the first episode - 'Big Shit' - with Sarah Bisman (Bronwyn Freed on Law & Order: SVU) and Diana Oh (Lincoln Center, Goodspeed Opera House). Lucy may know love, but what if it's only one-sided?
Rattlestick Theatre Frequently Asked Questions
What awards has Rattlestick Theatre been nominated for?
Ross Wetzsteon Award (Obie Awards) and The Ross Wetzsteon Award (Obie Awards) .
What awards has Rattlestick Theatre won?
Ross Wetzsteon Award (Obie Awards)and The Ross Wetzsteon Award (Obie Awards).