B Street Theatre Presents IN ABSENTIA, 3/4 - 4/15 & YOUNG TOM EDISON, 3/4-4/15
The B Street Theatre, Sacramento's Resident Professional, New Works Theatre announced its early spring play selections for the Mainstage & Family Series.
MAINSTAGE: In Absentia by Morris Panych American Premiere
A year of silence haunts Colette. Her husband, Tom, has vanished. Left with fragments of clues, Colette replays her last encounters. Did she miss a vital sign? Isolated in their icy country cottage, Colette waits and wonders. A young stranger appears on the frozen lake. Does this stranger hold the key to finding Tom? Or is he merely another storm blowing through Colette's chilly world?
Morris Panych has written over twenty plays including the wildly popular Vigil, produced by B Street Theatre in the 1997-1998 Mainstage Season. A Canadian resident, Panych is a two-time recipient of Canada's Governor General's Award for Drama. In Absentia had its World Premiere in Montreal in February 2012; B Street Theatre is proud to bring this play to the United States for its American Premiere. This will mark the 2nd American Premiere at B Street Theatre this season, following the critically acclaimed Water Falling Down by Australian playwright Mark Swivel, currently showing on the B3 Stage. Committed to the production of new works, B Street Theatre is the only West Coast Theatre producing multiple World, American, and West Coast premieres in their current season.
In Absentia is the sixth show of B Street's 2011-2012 Mainstage Season
Director: Buck Busfield & Laura Baker Cast: Elisabeth Nunziato, Kurt Johnson, Dave Pierini, Jamie Jones, others TBD Scenic Designer: Steven Schmidt Lighting Design: Ron Madonia Costume Design: Paulette Sand-Gilbert Stage Manager: Anthony Poston 
In Absentia runs March 4 - April 15, 2012 at 6:30 p.m. Tuesdays; 2 p.m. and 6:30 p.m. Wednesdays; 8 p.m. Thursdays and Fridays; 5 p.m. and 9 p.m. Saturdays; 2 p.m. Sundays. The Preview is 5 p.m. Mar 3 & 2 p.m. Mar 4. Opening is at 7 p.m. on Sunday, Mar 4, 2012. In Absentia plays at the B Street Theatre Mainstage, 2711 B St., Sacramento. The running time is 2 hours. Tickets are $18-$30*, $5 Student Rush, $10* Preview tickets. For more information call (916) 443-5300 or visit www.bstreettheatre.org.
FAMILY SERIES: Young Tom Edison by Buck Busfield
Young Tom Edison reunites long time colleagues Nikola Tesla and Thomas Edison long after their inventions have changed the world. In a last attempt to persuade Tesla that his motivations were pure, Edison shares the story of his tough childhood. The story follows Edison as he perseveres through school struggles, being hard of hearing, his father's harsh and critiquing views of him and his mother's long-term illness. In the middle of it all, we see the curious youngster have many experiments go awry and blow up, quite literally, in Edison's face. Through it all Edison had many set backs, but he continues to work at achieving his goal of supporting his parents, and making a name for himself. After hearing Edison's story, will Tesla change his views on the now maturEd Thomas Edison? Or will they remain rivals for years to come?
Young Tom Edison is the third show of B Street's 2011-12 Family Series.
Director: Willy Busfield Cast: Rick Kleber, John Lamb, Dan Harlan, David Silberman, Amy Kelly & Soneyet Muhammed Set Design: Steven Schmidt Lighting Design: Ron Madonia Costume Design: TBA Sound Design: B Street Staff Stage Manager: Tracy Prybyla
Young Tom Edison is suggested for Ages 5+  It runs from March 10– April 15, 2012 at 1 p.m. & 4 p.m. Saturdays; 1 p.m. & 4 p.m. Sundays.The preview is at 1 p.m. March 10. Preview tickets are $10* Opening is at 4 p.m. on Saturday, March 3, 2012. It plays at B Street Theatre B3 Stage, 2727 B St., Sacramento. The running time is 90 minutes. Tickets are $13-$22*; $7-$10* Preview tickets. For more information call (916) 443-5300 or visit www.bstreettheatre.org.
B Street Theatre is a non-profit, professional theatre company producing primarily new work for adults, families and children. The two-theatre playhouse on B Street in Midtown Sacramento is home to the Mainstage Series, B3 Series and Family Series, each created to feature intimate, quality theatre for audiences year-round. Recognized as one of Northern California's top professional theatres, B Street Theatre has produced more than 100 new plays, 60 of which are world, national, West Coast or regional premieres.
B Street Theatre was originally founded in 1986 for the purpose of bringing the excitement of live performance to children through a program known as Fantasy Theatre, which is now called the B Street Theatre School Tour. This educational outreach program serves over 200,000 students in Northern California annually. Other B Street Theatre programs include the B Street Theatre Family Series and Family Series Student Matinees (for school field trips), the B3 Series, B Street Acting Conservatory and Studio for Young People, and the B Street Theatre Internship program for pre-professional/post-college training.
B Street Theatre has produced over 250 professional productions since 1986.
More information at www.bstreettheatre.org.
The mission of B Street Theatre is to promote education and literacy, social interaction, and cultural enrichment by engaging children and adults in the highest quality theatre arts and playwriting.
More Hot Stories For You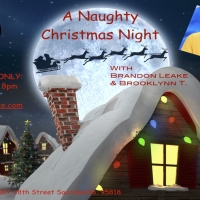 AGT Winner Brandon Leake Will Perform in Sacramento in A NAUGHTY CHRISTMAS NIGHT

December 2, 2022

 Award winning EMH Productions/The Artist's Collective presents a night of drama and comedy featuring 2 local writers and the talents of Brandon Leake with Brooklynn T. Solomon both in person and live streaming at The Ooley Theatre.
---
Placer Rep Seeks Home Venue for Season 2023

December 1, 2022

It is said a home is built with love and dreams and never has that phrase been truer, as Placer Repertory Theater's rise in popularity and programming now propels Placer Rep to seek a home facility for Season 2023 and beyond. 
---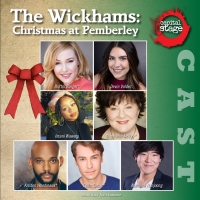 THE WICKHAMS: CHRISTMAS AT PEMBERLEY is Coming to Capital Stage This Holiday Season

November 11, 2022

Capital Stage will bring the return of Jane Austen's Pride & Prejudice beloved characters with our Holiday Production of THE WICKHAMS: CHRISTMAS AT PEMBERLEY. Capital Stage's Co-founding member, Peter Mohrmann, will direct the second installment of Lauren Gunderson and Margot Melcon's CHRISTMAS AT PEMBERLEY series.
---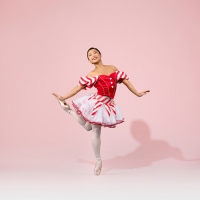 Sacramento Ballet's 2022 Hometown Nutcracker Features Local Choreography, International Dancers, and More

November 10, 2022

Sacramento Ballet presents its treasured annual holiday celebration set to Tchaikovsky's Nutcracker with eight thrilling performances complete with live orchestra running from December 10-24, 2022.
---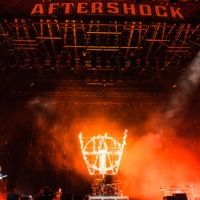 AFTERSHOCK and GOLDSENSKY Sacramento Festivals To Return In 2023

November 7, 2022

After two consecutive weekends at Discovery Park in Sacramento, California celebrating the 10th Anniversary of Aftershock Festival October 6-9, 2022 and the inaugural GoldenSky Country Music Festival October 15-16, 2022, festival promoter Danny Wimmer Presents is pleased to announce the return of both events in 2023.
---