Photo Flash: THE BIKINIS Relive Their Heyday in Westchester
You've heard of the Jersey Boys? Welcome the "Jersey Girls" to Westchester! It's the summer of 1964, and four inseparable friends form a girl group called The Bikinis, win a talent contest, and make it to the top! Now, many years and a few pounds later The Bikinis reunite for a show filled with sun and fun and all the great songs they sang on the boardwalk at the Jersey Shore. Join them as they relive their heyday and put on a show that promises to get everyone dancing in the aisles!
Ray Roderick and James Hindman conceived and wrote this musical, based on a true story, about a one-hit-wonder 1960s girl group whose members come back together two decades later. These "Jersey Girls" perform in a non-stop celebration of song with over 30 hits like "It's In His Kiss," "Yellow Polka Dot Bikini," "Heat Wave," "I'm Every Woman", "I Will Survive," "Ain't No Mountain High Enough" and many more! The Bikinis are irresistible! You'll laugh, you'll cry...you'll do the limbo!
Starring: JoAnna Young as Jodi, Karyn Quackenbush as Karla, Katy Blake as Annie and Anne Fraser Thomas as Barbara. Elise Holman will understudy the roles.
The production is directed and choreographed by Ray Roderick. The Musical Director is Dan Pardo and the Lighting Designer is Jamie Roderick.
Ray Roderick (Director/Choreographer/Co-Writer) is thrilled to be bringing The Bikinis to WBT, where he directed and choreographed 'S WONDERFUL, BARNUM and ARE WE THREE YET? Credits: director/book adaptor CHITTY, CHITTY, BANG, BANG national tour (UK Tour and Licensed by MTI); associate director A CHRISTMAS CAROL Madison Square Garden and Broadway revival of THE MUSIC MAN and director of 3 year North American Tour; co-writer/director/choreographer Irving Berlin's I LOVE A PIANO 3 year National Tour/Japan, writer/director 'S WONDERFUL THE NEW GERSHWIN MUSICAL. Off-Broadway: director/co-writer THE PRINCE AND THE PAUPER; director/choreographer THE ARK, LAMOUR THE MERRIER and THE STORY GOES ON. Regional: co-writer/director/choreographer A CHRISTMAS SURVIVAL GUIDE, I LOVE NEW YORK, RAT PACK LOUNGE!, director MY ONE AND ONLY, SINGIN' IN THE RAIN and 42nd STREET at Goodspeed Opera, director/choreographer THE LAST 5 YEARS, THE TAFFETAS, FIVE COURSE LOVE, and I LOVE YOU, YOU'RE PERFECT, NOW CHANGE! (Denver's longest run); founding artistic director Tri-State Center for the Arts; co-owner of Miracle or 2 Productions (Miracleor2.com) creating/producing/licensing new musicals including ARE WE THERE YET?, COMING TO AMERICA and THE BIKINIS! Creative Director Tennis Association's US Open and Director ARTHUR ASHE KIDS DAY for CBS; English writer/director CHUN YI, THE LEGEND OF KUNG FU Beijing, London's West End, international tour; director BELIEVE, award winning SHAMU show SeaWorld, San Diego.
Reservations: Call (914)-592-2222. Also at: www.BroadwayTheatre.com
Photo Credit: John Vecchiolla

Joanna Young, Karyn Quackenbush, Anne Fraser Thomas and Katy Blake
(clockwise from lower center) Karyn Quackenbush, Joanna Young, Katy Blake and Anne Fraser Thomas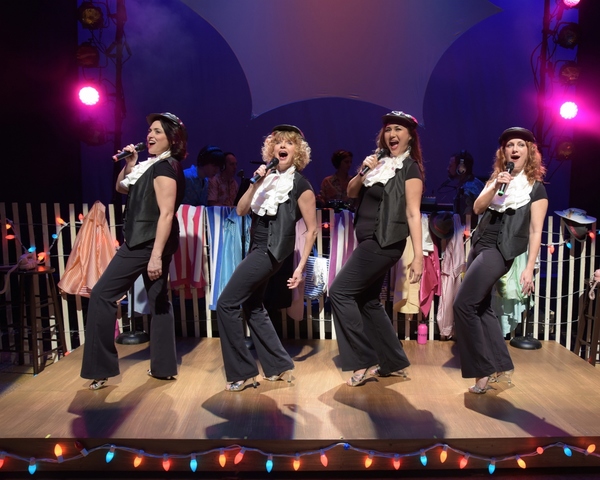 Joanna Young, Karyn Quackenbush, Anne Fraser Thomas and Katy Blake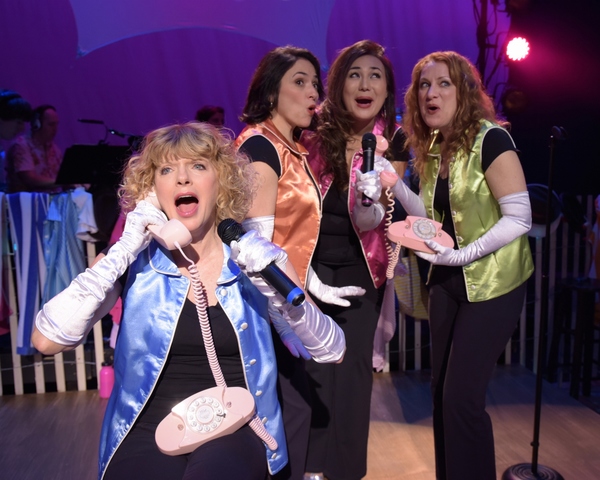 The Bikinis: Karyn Quackenbush with Joanna Young, Anne Fraser Thomas and Katy Blake (in back)
The Bikinis:
Karyn Quackenbush
, in back:
Jo
Anna Young
,
Katy Blake
,
Anne Fraser
Thomas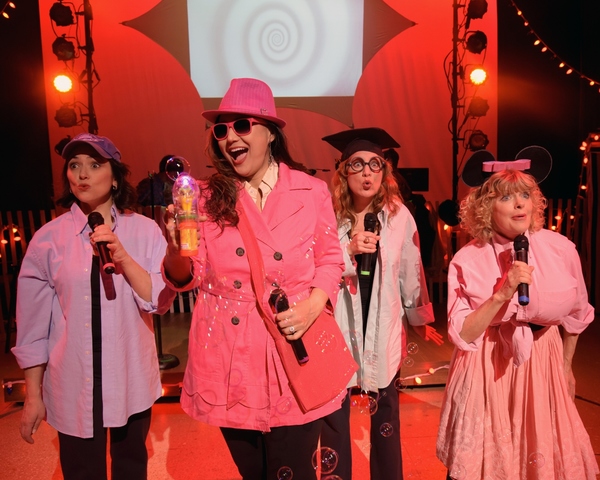 Joanna Young, Anne Fraser Thomas, Katy Blake and Karyn Quackenbush
Jo
Anna Young
(w Bikinis Back-up)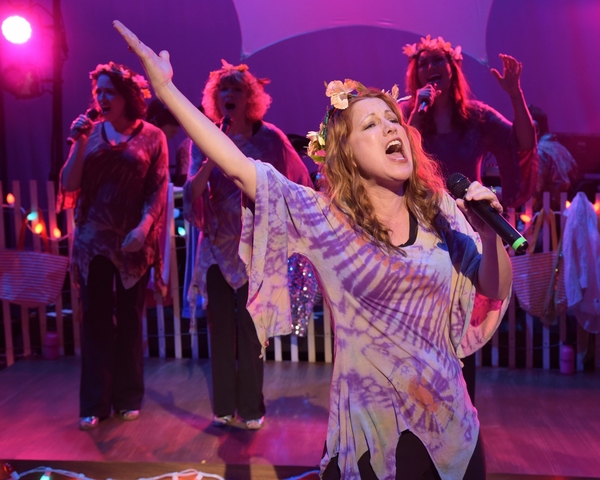 Katy Blake (with Bikinis back-up)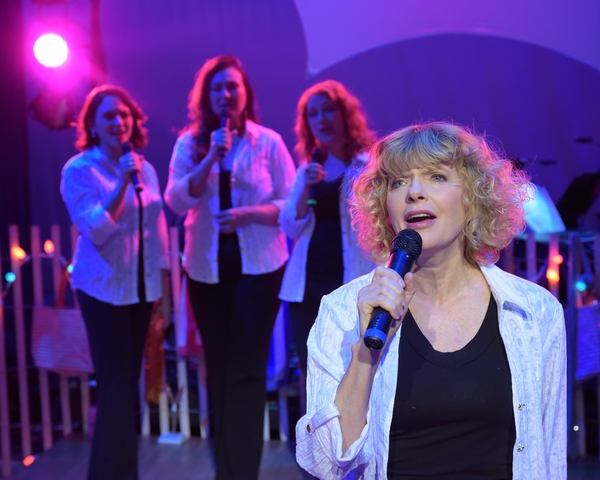 Karyn Quackenbush
(with Bikinis Back-up)
Anne Fraser Thomas (with Bikinis Back-up)