Photo Flash: First Look at Westchester Broadway Theatre's HAPPY DAYS
The hit musical, Happy Days, is based on the Paramount Pictures' television series. The series' original creator Garry Marshall wrote the book. Happy Days features 21 songs, including the series' iconic theme song, by Oscar, Grammy and Golden Globe award-winning songwriter Paul Williams, with orchestrator and arranger, John McDaniel.
The whole gang is back! Richie, Fonzie, Ralph, Potsie, Chachi, and all your favorites from the smash-hit TV series are rockin' and rollin' all week long. The laughs never end in a celebration of poodle skirts, jukeboxes, motorcycles and malt shops. "These days are yours and mine" in this new musical for the entire family.
Happy Days was produced at the Goodspeed Opera House, and ran from at the Norma Terris Theatre in Chester, Connecticut. Productions followed at The Goodspeed Opera House, The Papermill Playhouse and successful U.S. and UK National Tours.
Jonathan Stahl
will Direct and Choreograph the show. The Associate Director is
Leisa Mather
, The Musical Director is Ryan Wise.
The production stars: Herb Porter as Richie, Peter Davenport as Mr. Cunningham, Lori Hammel as Mrs. Cunningham, Nick Varricchio as Fonzie, Mia Weinberger as Joanie, Mike D'Amico as Chachi, Michael Linden as Potsie, Schyler Conaway as Ralph, Maria Logan as Pinky,Peter Marinos as Arnold and Hannah Kate Wilson as Lori Beth.
Featuring the talents of: Matthew Borchers, Colleen Campbell, Aubrey Mae Davis, Samantha Gardner, Leisa Mather, Michael McClure, Nicholas Park, Ian Parmenter and Kilty Reidy.
Set Design is by Steve Loftus, Costumes Designed and Executed by Janell Berte, Lighting Design is by Andrew Gmoser, Sound Design is byJonathan Hatton and Mark Zuckerman, Wig & Hair design is by Gerard Kelly. The Production Stage Manager is Victor Lukas, properties are by Grumpy Props. Lisa Tiso is the Associate Producer.
Photos by John Vecchiolla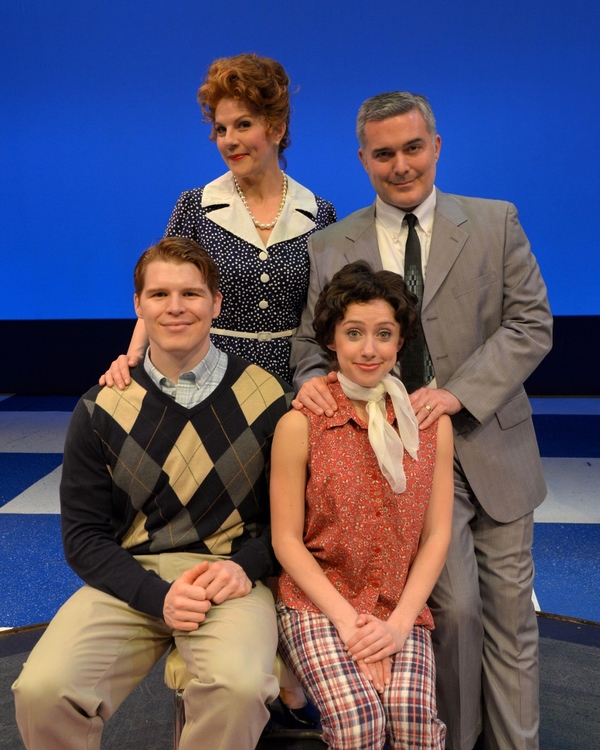 Herb Porter (Richie) , Lori Hammel (Mrs. Cunningham), Peter Davenport (Mr. Cunningham), Mia Weinberger (Joanie)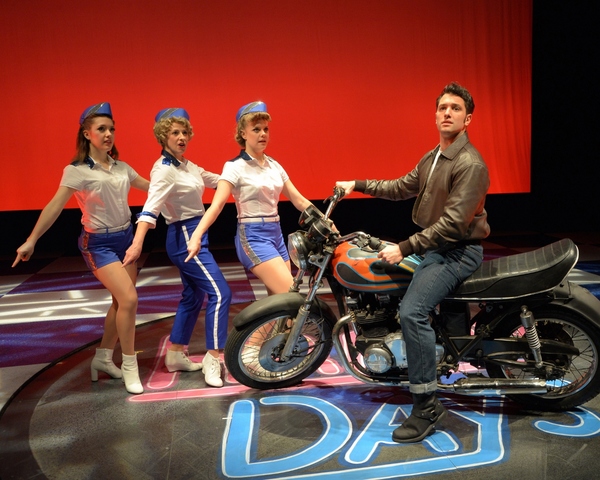 Colleen Campbell, Leisa Mather, Aubrey Mae Davis, Nick Varricchio (Fonzie)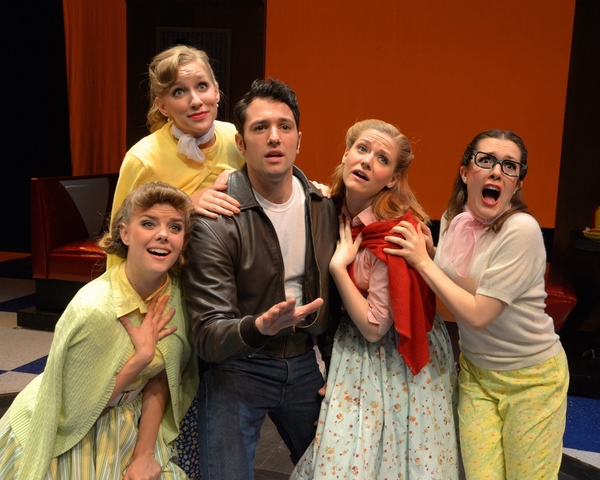 Aubrey Mae Davis, Hannah Kate Wilson, Nick Varricchio, Samantha Gardner, Colleen Campbell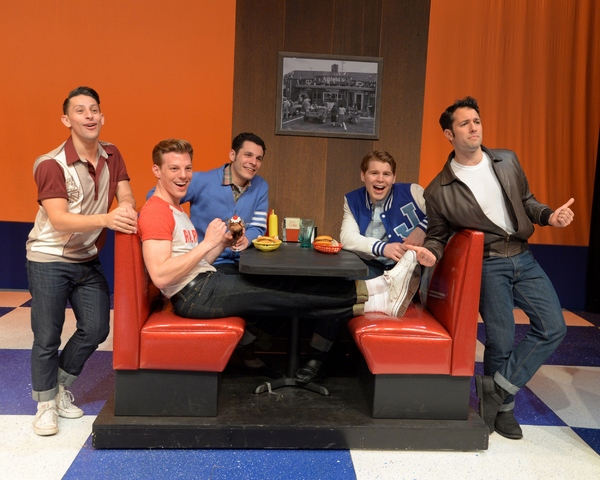 Fonzie and the Gang (left to right): Mike D'Amico (Chachi) , Schyler Conway (Ralph) , Michael Linden (Potsie), Herb Porter (Richie), Nick Varricchio (Fonzie)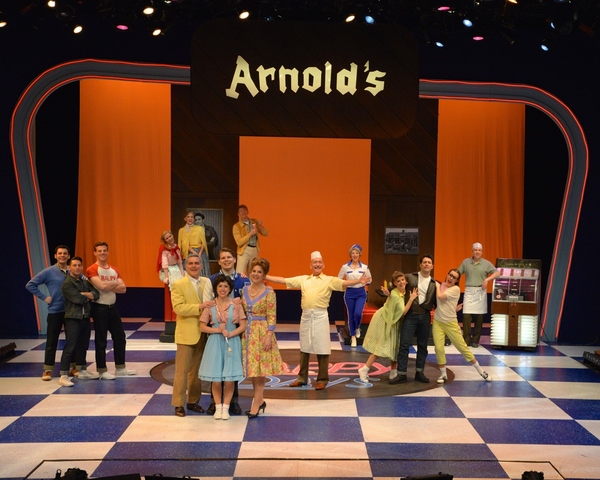 Cast