Wilbury Group to Open New Performance Space with THE CARETAKER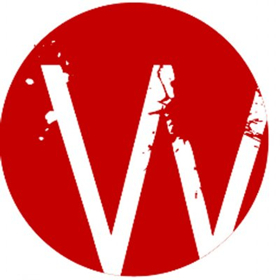 The Wilbury Theatre Group opens it's new Olneyville performance space with Harold Pinter's groundbreaking 1960 work, The Caretaker. Directed by Steve Kidd, The Wilbury Group production features longtime Providence favorite actor Richard Donelly as Davies, Joe Short as Aston, and Wilbury Artistic Director Josh Short as Mick.
The Caretaker will be the first production in the Wilbury Group's brand new home and flexible performance space at 40 Sonoma Court, Olneyville.

"The Caretaker is a play that transcends the time it was written in with themes of loneliness, delusion, and the necessity of human connection that echo so strongly today," said Wilbury Artistic Director Josh Short. "To be able to open our beautiful new performance space with this work, with these incredibly talented actors, designers, and Steve at the helm is an absolute privilege. We couldn't more excited to share our new space with audiences, and I can think of no better way to introduce them to it then with this team we've assembled and this incredibly funny and heartbreaking work by one of our favorite playwrights."

The Caretaker is presented September 14-October 7, 2017 at The Wilbury Theatre Group's new performance space, 40 Sonoma Court, Providence RI. Tickets are $15-$35. Call 401.400.7100 or www.thewilburygroup.org.
ABOUT THE CARETAKER
Into his derelict household shrine Aston brings Davies, a tramp - but a tramp with pretensions, even if to the world he may be a pathetic old creature. All that is left of his past now is the existence in Sidcup of some papers, papers that will prove exactly who he is and enable him to start again. Aston, too, has his dreams: he has always been good with his hands and there is so much to do in the house. Aston's hopes are tied to his flash brother Mick's; he has aspirations to live in a luxurious apartment. Human nature is a great spoiler of plans, however...

When it premiered in 1960, The Caretaker changed the face of modern theatre. Now Harold Pinter's groundbreaking classic comes to The Wilbury Group in a new production directed by Steve Kidd and featuring Joe Short, Josh Short, and ?Richard Donelly.

ABOUT THIS PRODUCTION
The Caretaker Written by Harold Pinter Directed by Steve Kidd
CAST Richard Donelly*, Davies Joe Short*, Aston Josh Short, Mick
CREATIVE TEAM Andy Russ, Lighting Design Meg Donnelly, Costume Design Josh Christofferson, Scenic Design Wendy Overly, Dialect Coach M.J. Santry, Assistant Director Logan Serabian, Stage Manager
*Member of Actors' Equity Association (AEA)
PERFORMANCE SCHEDULE
Thursday 9/14 7:30pm Friday 9/15 7:30pm Saturday 9/16 7:30pm Sunday 9/17 7:30pm Monday 9/18 7:30pm PRESS/OPENING Thursday 9/21 7:30pm Friday 9/22 7:30pm Sunday 9/24 2pm Thursday 9/28 7:30pm Friday 9/29 7:30pm Saturday 9/30 7:30pm Sunday 10/1 2pm Thursday 10/5 7:30pm Friday 10/6 7:30pm Saturday 10/7 7:30pm
*please note: there is no performance on Saturday, September 23.
THE CARETAKER is presented through special arrangement with Dramatist Play Service, with support from
Dramatists Guild
Foundation and the Rhode Island State Council on the Arts. Learn more at
www.thewilburygroup.org/
the-caretaker
.
ABOUT THE WILBURY THEATRE GROUP
Founded in 2010, The Wilbury Group is an ever-evolving collaboration of artists committed to presenting adventurous audiences with the highest quality professional theatre. Founded on the belief that quality theatre should be an affordable and accessible means of enrichment to the community; The Wilburys present contemporary, experiential theatre that simultaneously engage, inspire, and provoke thought among audiences.

As an important arts organization in a quickly changing world, the Wilbury Group maintains a commitment to offering students and audiences from throughout New England access to our programs through our outreach, education, and new work development programs. A promising and important cultural organization in Providence, The Wilbury Group is proud to serve our diverse and evolving community.
The Wilbury Group's 2017/18 season is supported by The Avery Providence, The Rhode Island State Council on the Arts, Revival Brewing Company, and
Dramatists Guild
Foundation. Learn more at
www.thewilburygroup.org
.
Related Articles View More Rhode Island

Stories

Shows
More Hot Stories For You