Photo Flash: Trinity Rep Presents NATIVE GARDENS
Trinity Repertory Company presents Native Gardens written by Karen Zacarias and directed by Christie Vela. Performances runApril 5 - May 6.
Tickets are on sale by phone at (401) 351-4242, online at www.TrinityRep.com, or in person at the theater's box office at 201 Washington Street, Providence. Trinity Rep's 54th season is sponsored by Ocean State Job Lot Charitable Foundation and the Rhode Island State Council on the Arts (RISCA).
Photos by Mark Turek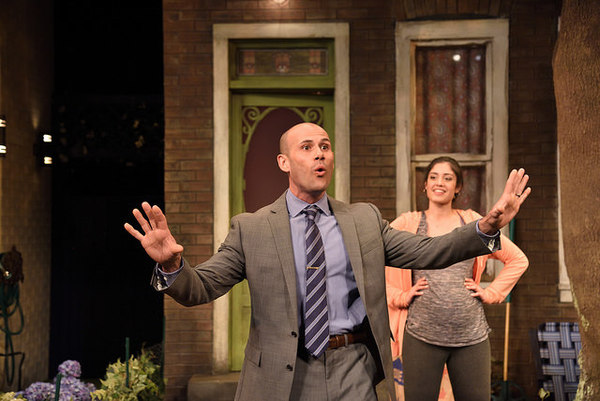 Left to right: Daniel Duque-Estrada as Pablo and Maria Gabriela Rosado Gonzalez as Tania in Native Gardens written by Karen Zacarias and directed by Christie Vela. Costume design by Patrick Johnson, set design by Dahlia Al-Habieli, lighting design by Aaron Johansen, sound design by John Flores. Photo by Mark Turek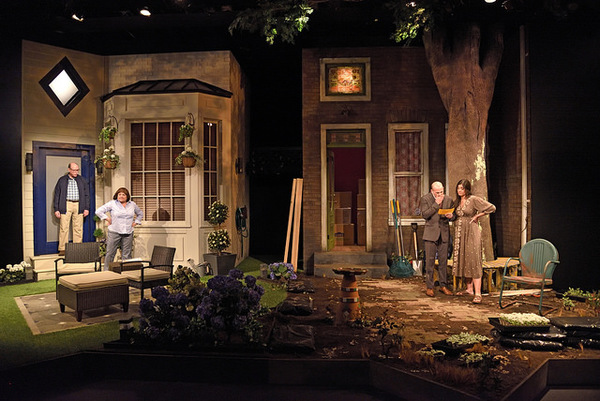 Left to right: Timothy Crowe as Frank, Anne Scurria as Virginia, Daniel Duque-Estrada as Pablo, Maria Gabriela Rosado Gonzalez as Tania in Native Gardens written by Karen Zacarias and directed by Christie Vela. Costume design by Patrick Johnson, set design by Dahlia Al-Habieli, lighting design by Aaron Johansen, sound design by John Flores. Photo by Mark Turek

Left to right: Timothy Crowe as Frank, Anne Scurria as Virginia, in Native Gardens written by Karen Zacarias and directed by Christie Vela. Costume design by Patrick Johnson, set design by Dahlia Al-Habieli, lighting design by Aaron Johansen, sound design by John Flores. Photo by Mark Turek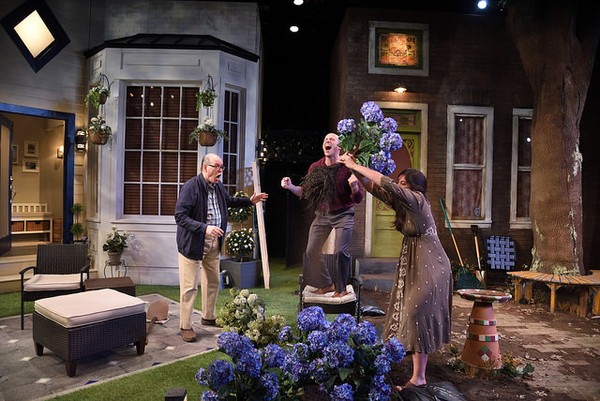 Left to Right: Timothy Crowe as Frank, Daniel Duque-Estrada as Pablo, Maria Gabriela Rosado Gonzalez as Tania in Native Gardens written by Karen Zacarias and directed by Christie Vela. Costume design by Patrick Johnson, set design by Dahlia Al-Habieli, lighting design by Aaron Johansen, sound design by John Flores. Photo by Mark Turek

Left to Right: Anne Scurria as Virginia, Timothy Crowe as Frank, Daniel Duque-Estrada as Pablo, Maria Gabriela Rosado Gonzalez as Tania in Native Gardens written by Karen Zacarias and directed by Christie Vela. Costume design by Patrick Johnson, set design by Dahlia Al-Habieli, lighting design by Aaron Johansen, sound design by John Flores. Photo by Mark Turek

Left to right: Timothy Crowe as Frank, Anne Scurria as Virginia, in Native Gardens written by Karen Zacarias and directed by Christie Vela. Costume design by Patrick Johnson, set design by Dahlia Al-Habieli, lighting design by Aaron Johansen, sound design by John Flores. Photo by Mark Turek

Left to Right: Timothy Crowe as Frank, Daniel Duque-Estrada as Pablo, Maria Gabriela Rosado Gonzalez as Tania in Native Gardens written by Karen Zacarias and directed by Christie Vela. Costume design by Patrick Johnson, set design by Dahlia Al-Habieli, lighting design by Aaron Johansen, sound design by John Flores. Photo by Mark Turek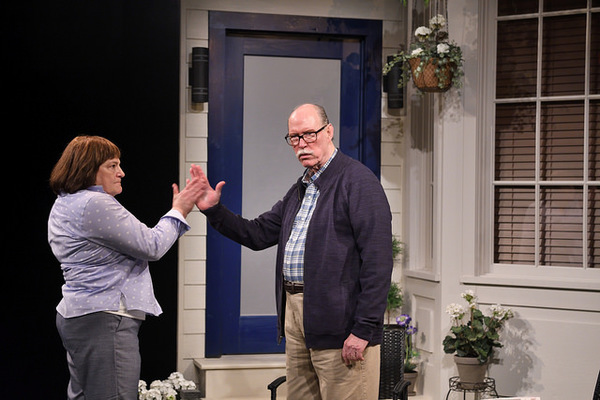 Left to Right: Anne Scurria as Virginia, Timothy Crowe as Frank, in Native Gardens written by Karen Zacarias and directed by Christie Vela. Costume design by Patrick Johnson, set design by Dahlia Al-Habieli, lighting design by Aaron Johansen, sound design by John Flores. Photo by Mark Turek