Latest News on Anne Scurria
Anne Scurria News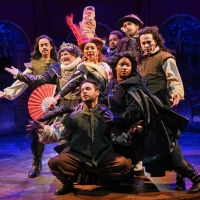 BWW Review: SUEÑO at Trinity Rep
by John McDaid - Apr 14, 2022
The source material of Sueño may be 400 years old, but a brilliantly updated script, combined with the stunningly beautiful production currently onstage at Trinity Rep make this a fresh, relevant -- and darkly funny -- must-see experience.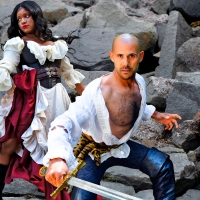 SUEÑO Comes to Trinity Rep in April
by Stephi Wild - Mar 4, 2022
Trinity Repertory Company continues its 2021-22 Season with Sueño, Obie Award-winning playwright José Rivera's adaptation of Pedro Calderón de la Barca's Spanish Golden Age play, La vida es sueño (Life is a Dream). 
Trinity Rep Announces Casting For 2021-22 Season
by A.A. Cristi - Oct 5, 2021
The Tony Award-winning Trinity Repertory Company announces its casting for its 58th season, along with the sale of single-show tickets.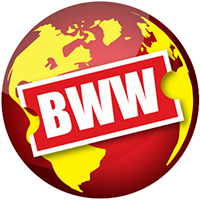 Notch Theatre Company Presents Voices From A Pandemic
by Stephi Wild - Jan 16, 2021
Notch Theatre Company presents the World Premiere Presentation of Voices from a Pandemic created with hundreds of artists and community voices across the globe, live-streaming January 29th and January 30th online.
Trinity Rep Announces Pulitzer Prize-Winning Drama SWEAT
by A.A. Cristi - Mar 3, 2020
Trinity Rep continues its 2019-20 Season with Pulitzer Prize-winning drama Sweat by Lynn Nottage. This Broadway hit is the story of the unintended consequences of community without opportunity. It is set during the Great Recession and in the years leading up to it in Reading, Pennsylvania, while friends try to stay afloat as their industrial jobs begin to disappear. This relevant and timely topic shines a light on American workers that are often forgotten.

BWW Review: Trinity Rep's World Premiere SONG OF SUMMER Hits All the Right Notes
by Andria Tieman - Mar 20, 2019
Trinity Rep commissioned playwright Lauren Yee to write SONG OF SUMMER for their company of actors, and the result is such a satisfying and wonderful play that you just want to give everyone involved a big hug. Naturally the casting is flawless, but Yee's dialogue and shrewd observations about growing up, falling in love, small towns and getting sucked into the maelstrom of fame are just so spot on it's almost dizzying. This show is the fresh breath of summer air we need at the end of March.

Photo Flash: Trinity Repertory Company Presents THE SONG OF SUMMER
by A.A. Cristi - Mar 14, 2019
Trinity Repertory Company presents The Song of Summer. Directed by Taibi Magar. Performances run March 14 - April 14.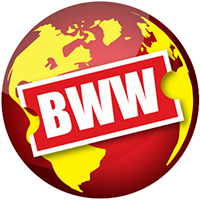 Trinity Rep Announces World Premiere of Lauren Yee's THE SONG OF SUMMER
by Julie Musbach - Feb 13, 2019
Trinity Rep continues its dedication to bringing new works to the stage with this world premiere from one of the most popular up-and-coming playwrights in the country, Lauren Yee.

Winners Announced for the 2018 BroadwayWorld Rhode Island Awards
by Alan Henry - Jan 10, 2019
We are pleased to announce the winners for the 2018 BroadwayWorld Rhode Island Awards, brought to you by BroadwayHD! Nominations were reader-submitted and voted on by you - the local theatergoers!

Final Chance to Vote for the BWW Rhode Island Awards!
by BWW Staff - Dec 24, 2018
It's the last week to vote for the 2018 BroadwayWorld Rhode Island Awards, brought to you by BroadwayHD! Readers are already setting records as they vote for their favorites. Regional productions, touring shows, and more are all included in the awards, honoring productions which opened between October 1, 2017 through September 30, 2018. Our local editors set the categories, our readers submitted their nominees, and now you get to vote for your favorites! Voting will continue through December 31st, 2018.